I write this from a place of Black and Brown Love. I write this from a place of Black and Brown unity. I write this from a place of healing and celebration!
Our first CVLT Nation post of 2022 was our feature covering the 2021 POC Punk Fest in Leimert Park called Back to Black Fest. While formatting the feature, I watched a clip of a band that performed that day called COLD GAWD. Something about their short video moved me to check out their Bandcamp. Once I heard their music, I got full body chills and realized I was listening to a band that world had to hear.
I reached out to Matthew from COLD GAWD to let him know that his music was life-changing. What I didn't tell him was that I shared their record with Dais Records, and as they say, the rest is history! All of the above words are the reason why this interview means so much to me and our culture. Thank you to the POC underground for creating by any means necessary, and giving a voice to the next generation of POC creatives!
Band: COLD GAWD Label: Dais Records
COLD GAWD God Get Me the Fuck Out of Here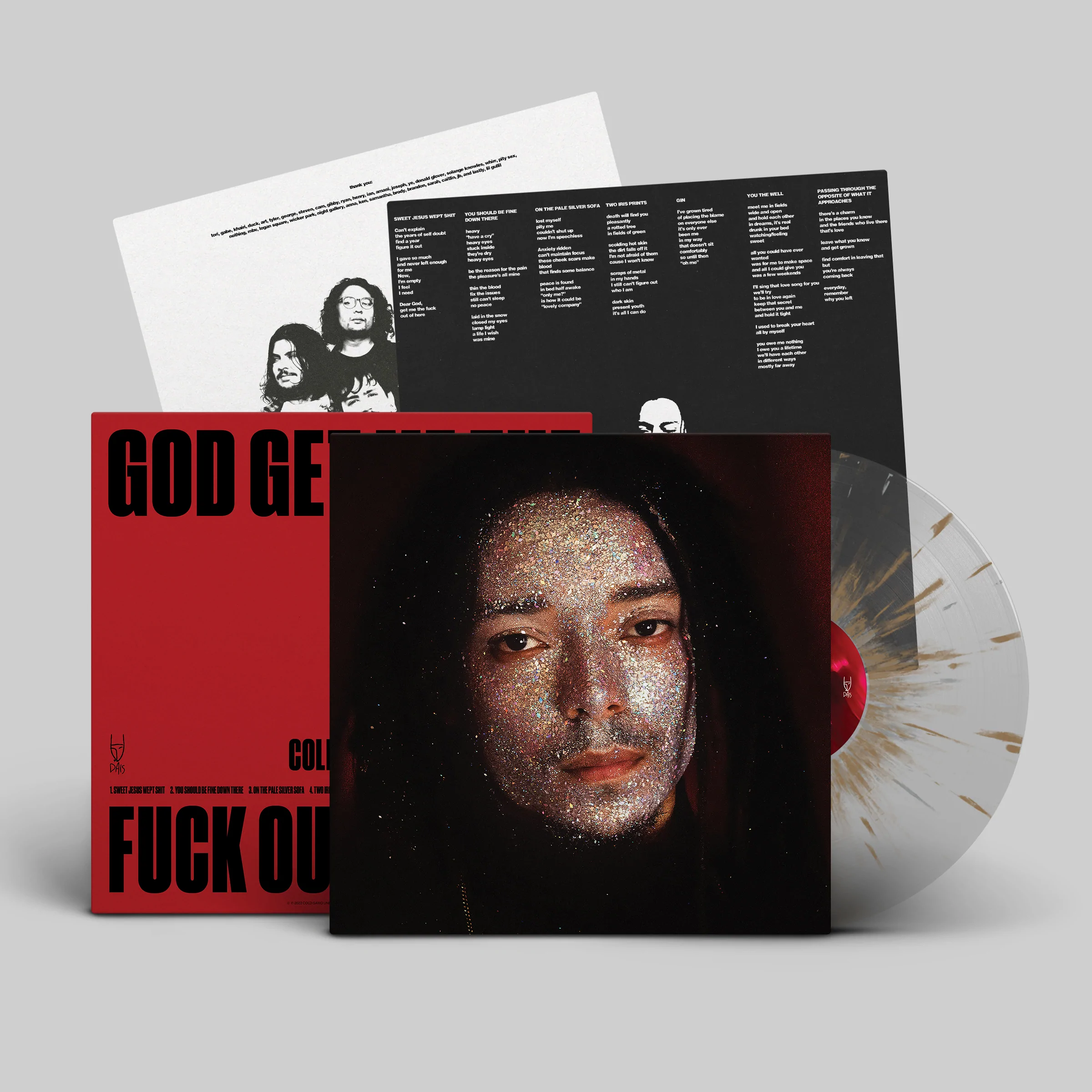 Take us back to your childhood—what music did you hear around your home, booming out of the cars in your hood, or your headphones?
I remember my earliest music memory is hearing DMX and Ye when my parents and I stayed with my aunt for a while when we first moved to California. Then eventually when I had an understanding of what music/bands were, I was listening to a lot of Green Day, My Chemical Romance, Slipknot, Ye, etc. The first song I ever bought myself was Chamillionaire's "Ridin' Dirty."

Give us the science behind the title and artwork of your new record, God Get Me the Fuck Out of Here?
The title is a phrase I would repeat to myself a lot during 2020. I wanted to escape life, I thought it was so dumb that I was still clocking in and going about life like all of this shit was normal and not that I wanted to go back to 2019, but I wanted something different than whatever was going on around me at the time. The artwork is inspired by a few things, first it comes from me wanting a record cover with my face on it, you see things like "When I Get Home" and "because the internet" and both Solange's and Gambino's faces are so striking that I had to attempt that. All the glitter is a mix between a Margiela mask that Ye wore during the Yeezus tour and this character in the Westside Gunn video for "Liz Loves Luger."
Y'all have a strong sense of self when it comes to your creative vision. What life experiences helped shape the way you see the world?
The vision comes from two things:
1. I want to add more beauty to the world. You see so much of the bland and mundane as well as negativity shoved directly front and center in your day, but there are still beautiful works of art out there that you can (and honestly should) make more of your daily view and I want Cold Gawd to be apart of that.
2. I've seen so many shit bands throughout the year and often have found myself saying "I can do better than that." So that's what I'm doing.  There's a lot of bands that are almost there or just have no idea how to make something cohesive, or with swag, or literally anything that elevates the experience of just being people with instruments. So I gotta have a vision that's better than the competition.
If you could put three of your songs from God Get Me the Fuck Out of Here in a time capsule to be opened 25 years from now, what songs would you put in there, and why?
1. "You the Well," it's my favorite song that I've ever written to that/this point. I really wanted to get into my songwriter bag for this one, I wanted it to feel like I went in to write for Snoh Aalegra. Structurally and lyrical it's really the only song that encapsulates a thought from beginning to end/resolution. The line in the pre chorus is definitely the slickest shit I've written.
2. "Gin," again my best effort this far of attempting something, that something being trying to meld together two of my biggest influences (Whirr and Brandon Serra's guitar playing) and it working really well.
3. "Sweet Jesus Wept Shit." It may be the only song on the record not directly influenced by any particular band, record, song etc. Of course when you listen to Cold Gawd you're hearing how much I fuck with Nothing and Whirr but this one came out of nowhere. All I had was the tuning. Also it's definitely a top 10 album opening track of all time.
What role do the ancestors (and Black and Brown creators that came before you) play in the way you see the world, and how do they impact the way you create?
You hear from certain Black and Brown creators that they never thought that they'd be in their position and how they'll do everything to make sure that they live whatever opportunity they've received to its fullest extent. Now for me, I knew I'd get here, but I ain't gonna do anything to fuck this up. I got a job to do and not a lot of people who look like me get to do this shit so I'm taking whatever Cold Gawd is to its limit and beyond. Gotta open doors for these artsy Niggas man. If Donald Glover is the son of Ye then I'm the son of Donald.
Outside of creating music, what other ways do y'all express yourself creatively?
Speaking for myself, I love making designs. I only really design Cold Gawd shirts or flyers (so far) but being that I'm inspired by rap shit, all the big names have a lot of aesthetically pleasing pieces out there, I want to be able to do that for us. To me it's like being able to paint, I really wish I had the time and patience and really the brain needed to really work with oils and canvas. Basically I'm doing my best attempt, just with Photoshop.
What was the creative process behind the song "On the Pale Silver Sofa"? What kind of emotion did y'all want to evoke with this song?
Musically it started with me trying to write a shoegaze song that was mostly tremolo bar. I was listening to a lot of Pity Sex and Luster at the time and songs like that they do very well. As that song evolved it became less tremolo focused and more rock bar chord like until that beat switch happens. At the time it was written the only emotion I wanted to evoke was something to get me to stop biting the inside of my cheek when I get too much in my head. Now when we play it, I want people to feel like they got pulled from one place to another like a Baby Keem beat.
When Cold Gawd jumped on the Back 2 Black Fest lineup, did you realize this was going to be the performance that would change your life?
I'll be honest, in the moment, no. I did think it would be a great moment to look back on our upward trajectory. Before we even got to the fest, I was already looking at our set the way that I look at the video of Deafheaven playing Sound and Fury. If I thought we were to gain anything from the show I thought it would've been more shows and technically that is true but then it ended up being so much more than that. Eternally thankful for Braxton for letting us jump on that and of course the CVLT Nation coverage. Once that article came out then I was like "Okay, this could turn into something."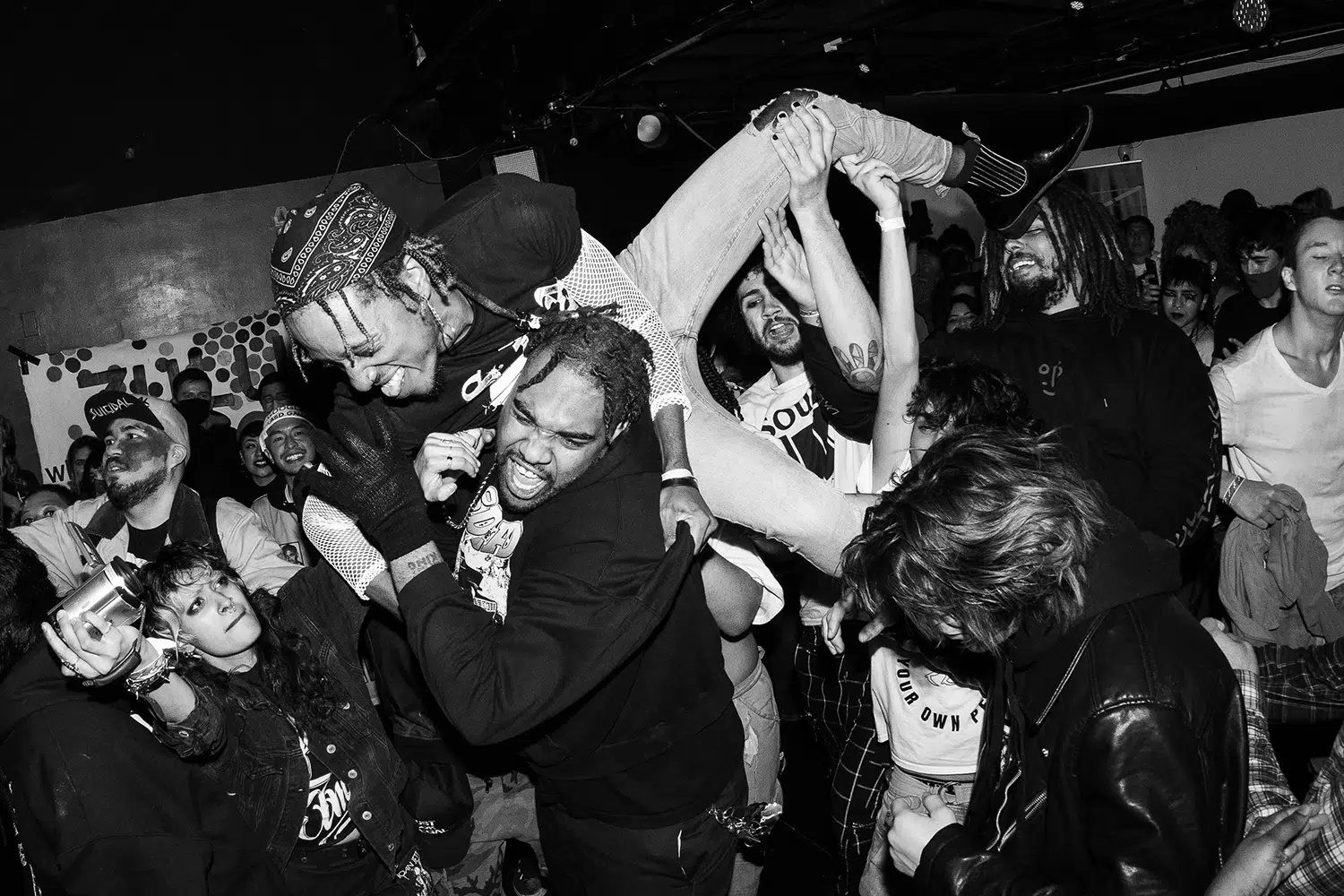 Describe the love and respect between the members of COLD GAWD.
It's a family. As I'm writing this a majority of us haven't all been in the same room for about a month but I know when I see my people it's immediate love, that thanksgiving dinner sort of feeling. And also like a family we get at each other all the time. Someone will go through a whole dilemma and we'll all try to help, come up with solutions, be there for each other and then start firing on each other for the same thing we just talked about. That's the team straight up.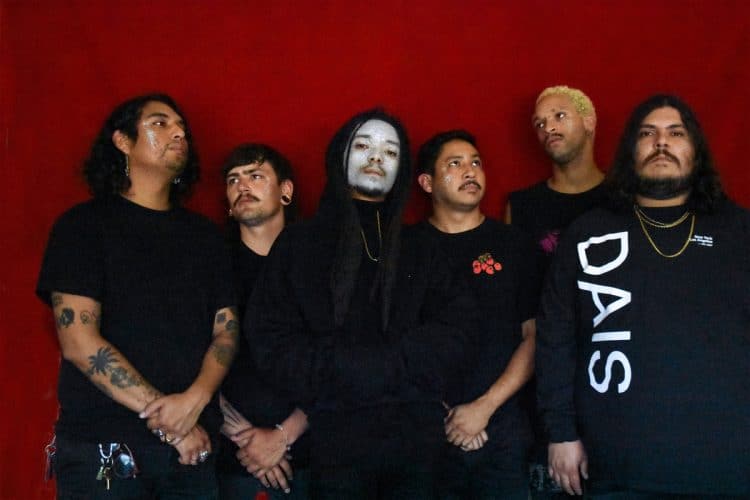 Describe COLD GAWD's sound as a weapon of mass change or a superpower—what impact do you want to see it have on culture or our society?
I'm trying to move the needle in whatever way I can. Whether that's changing the tone of the genre, people starting to give a shit about having a consistent theme from shirts to videos to website layouts, or bands becoming better performers and not just standing there when they play. When you enter an artistic field your goal should always be to elevate the medium and if you ain't doing that you gotta recalibrate because there's people like me who are gonna speed past you. Also I'm tryna be on that Mount Rushmore. You got MBV, Slowdive, Nothing, Whirr — but eventually, when people have the conversation about shoegaze, you aren't going to be able to talk about it without also having to mention Cold Gawd.
What four albums have had a major impact on your creative spirit as a band?
Whirr – Feels Like You, Nothing – Guilty of Everything, Ye – Yeezus, and I gotta make it a tie between Solange – When I Get Home and Childish Gambino – because the internet.
Have y'all given thought to how COLD GAWD is laying down a foundation for other POC bands that may form after experiencing y'all?
Definitely, and imma talk to whoever those bands are right now; ayo, as long as you let your swag show through and you write undeniable tracks you're bound to win. A lot of shit looks the same out here and we're (POC folks) different so you gotta make sure people know that. Stand out.
What does a day filled with COLD GAWD Joy look and sound like?
It's a conjoined experience of listening to You Made Me Realise from 1:39 to 2:20, on repeat, while looking at Takashi Murakami's "Mr. Pointy".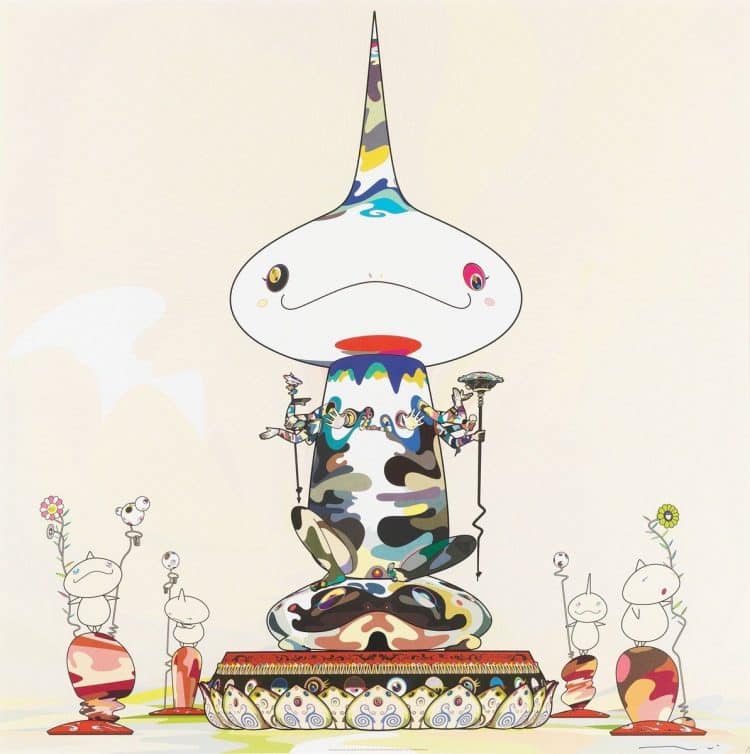 Top 5 MCs, dead or alive?
Ye
Jay-Z
Earl Sweatshirt
Westside Gunn
BabyTron

Also if I can add, I'd like to send my love to my wonderful girlfriend Tori Siperly, who really makes any of this possible, and also big shout out to Luster and Kraus. Listen to them now.