Recently, there has been a rise in conversations about the disappearance of regional accents. Most people seem to speculate that the saturation of social media and exposure to voices from around the world has had a kind of leveling effect on distinct accents based on geography. Similar to the Transatlantic Accent of yesteryear, the standardization of voices, especially in the younger generations, means increased intelligibility no matter where one travels, but it also means a loss of the unique flavors that each accent and its accompanying idioms and culture have to offer.
Modern punk and hardcore are following a similar trend of standardization. With instant streaming and fast-shipping vinyl and globally available press, the regional specificities that once distinguished NYHC from the DC sound, the styles that became associated as much with places as with bands, are quickly dissolving. In a way, this is beautiful and shows just how global the language of punk and hardcore can be. On the other hand, this homogenization feels like a loss of something special. It's like a kind of melting pot that causes individual identities to blend into something universal.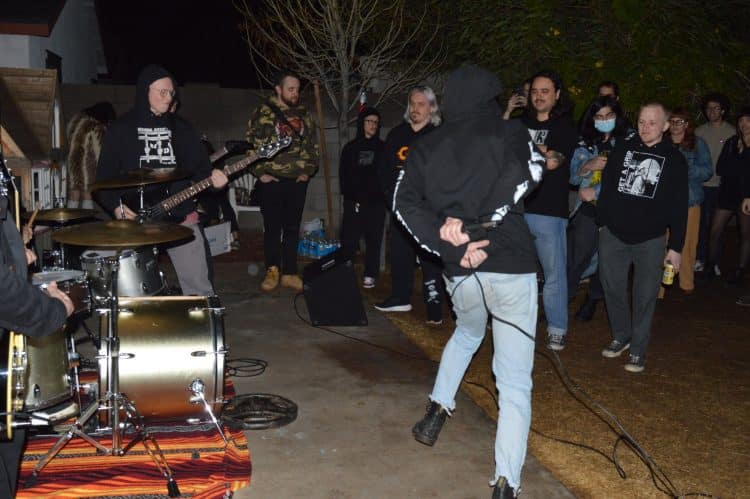 There are, however, bands who manage to combine disparate regional styles without sacrificing anything that has made those styles so meaningful throughout the history of these genres. On their debut, Demonstration, The Executed chop up bands from the UK and the US—bands like Motörhead, Negative Approach, Champion, The Flex, The Ramones, United Mutation, The Varukers, and The Impalers — and combine them in a way that preserves the historically significant qualities of those projects while also creating something very new, something very powerful to listeners who might be disenchanted by the punk-by-numbers approach that threatens to permeate so much of the increasingly global scene today.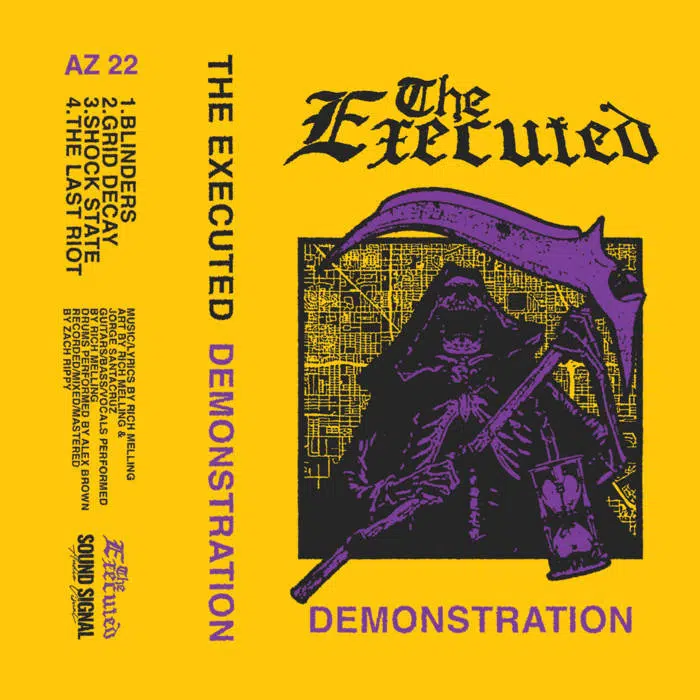 Written and performed by UK-AZ transplant Rich Melling, featuring Alex Brown on drums, The Executed demonstrates a sonic broadness and creative exploration that belies the fact that the tracks are the product of one mind. Simultaneously foaming with aggression and soaked in sweet catchiness, the songs on Demonstration, feel timeless, both in the sense that they could have been recorded in 1989 and in that they will still sound relevant thirty years from today.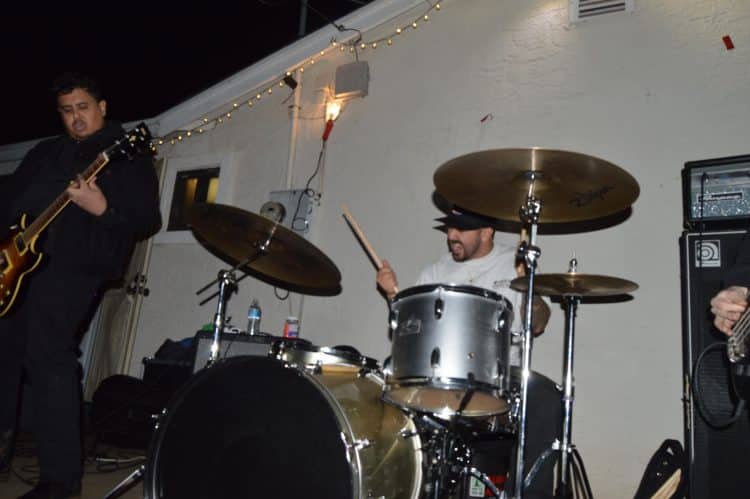 Chris Williams of Change and the aforementioned Champion said of the release:
"Shout out to the people who use Instagram Stories to share new bands. Saw this pop up on my timeline a few months back and clicked through and instantly loved this demo. Have been sharing it with everyone within shouting distance since. A friend from the DC area said it sounded like 86 Mentality with the singer of Aftermath… so that should give you an idea of how rippin this is and big praise from a DC head, comparing it to 2 of the finest from that area. I dig how bright this demo sounds. A lot bands of this style tend to dull down the tones and in my opinion it hurts the listenability, but this sounds great at any volume. Extra love and respect for the lyrics to Blinders; Living with your blinders on, Proud Boy Dickheads and Q-Anon, fuck Nazi bastards and fascist scum.'"
The "Blinders" in question is the demo opener, a song that simply kicks in the door to the pleasure center in your lizard brain and plays punching bag with all the jiggly bits. A pulse-quickening mosher, the song is fun as hell while being serious as sin about the dynamics of modern conservative down-the-rabbit hole thinking that points fingers while plugging its ears.
"Grid Decay" is taken at a comparatively moderate pace with a swung rhythm, one that inspires involuntary punching and kicking of furniture, walls, and civilians. The song's lyrics engage with conflicting interests of metropolitan growth and the livability of such a place once it has grown. While the principles of the song can be taken generally, but the references to golf courses and the infamous Maricopa County Sheriff's Office make it clear that this is frustration and lividity pointed at the Arizona Valley, and specifically Phoenix, a place that King of the Hill once called "a monument to man's arrogance."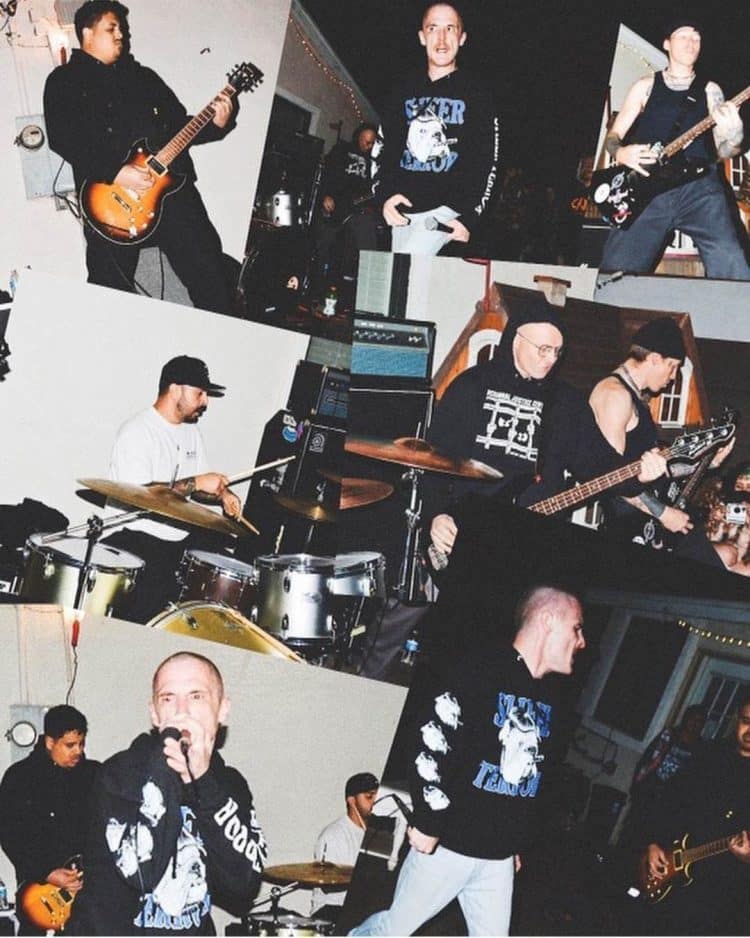 "Shock State" is a "what if Discharge had Barney Greenway on vocals" boot-stomping frenzy that meditates on the dissociation that we all have experienced, the self-alienation that may result from intoxication, hallucination, exhaustion, or mental illness. The untethering from reality that can be, at the same time, terrifying and liberating.
"The Last Riot" is also the last track, and it is fitting, as it may well serve as a soundtrack to the final global violent uprising that may precipitate and/or celebrate the end of humanity as we know it. Even just a short time after it was released, this song seems truer and more prophetic than ever. As we lurch at a ever-more-rapid rate to the extinction of humankind, the final lyrics of the album may as well be carved into the ruins of demolished buildings as a warning to future species:
"Fuck your religions, fuck your wars, financial institutions, police, prisons and your schools. What are we to think? What are we to feel? What are we to do when working for your living and living by your laws?"
Now with a live band featuring members of Skin Ticket, The Beautiful Ones, Reasons, Arm's Reach, Two Guns, Bad Vibe, and Divine Hammer, The Executed are doing something very important, very true, and very exciting, and if these four tracks are any indication, they are ready to tear the world apart.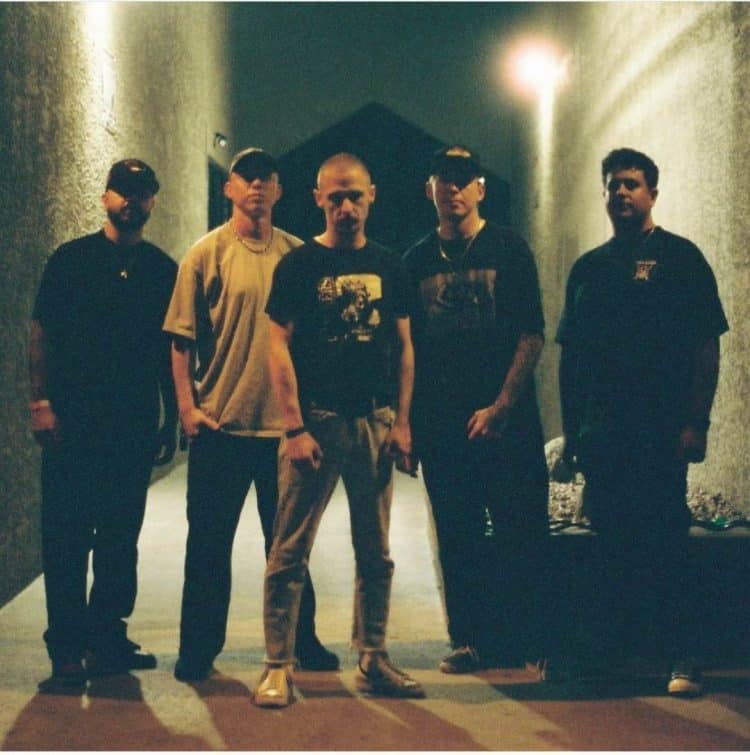 Album art is by Jorge Santacruz & Rich Melling
Demonstration was recorded, mixed, and mastered by Zachary Rippy.
Download this amazing debut on Noise Merchant or from The Executed.