The Alpha and The Omega… Bird Ov Prey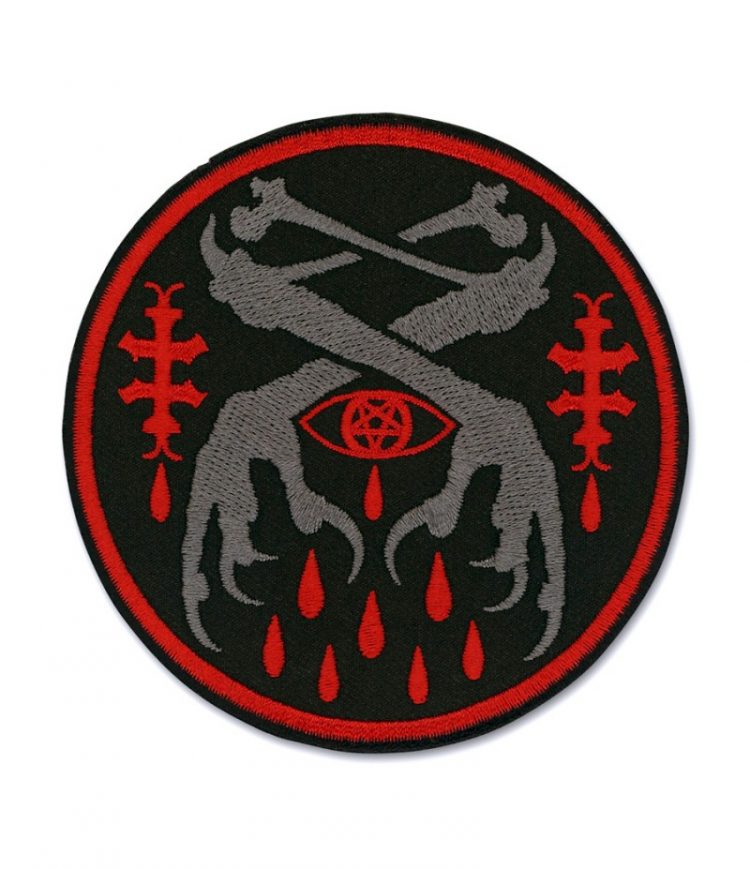 Bird Ov Prey is a true connoisseur of the occult, and his eye for the esoteric runs through his line of dark and foreboding patches, pins, clothing and jewelry. His vision is clear, but his meaning is obscure enough that each piece he creates can make a personal connection to the wearer. Founded in 2001 in New York City, Bird Ov Prey's designs have an almost militaristic aspect to them, as if these symbols serve to protect the wearer from the human chaos they were born from. Their layouts, whether in patches or on garments, have a deliberate, almost ritual energy, and would serve an occult warrior well. Check out some of our favourite piece of his below – you can pick up any of these here!
Enjoy this post? Donate to CVLT Nation to help keep us going!