SHOW NO MERCY!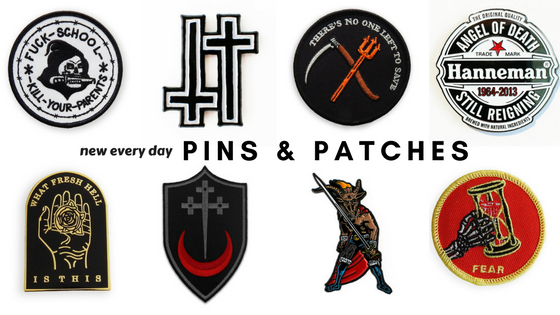 Independent, Authentic and Underground: the CVLT Nation Bizarre brings you new products every day, all made in limited runs by artisans in your community. Everything you need for your self and your home can be found here! This week, we've got new listings from Lost & Found Bootlegs, Hungry Ghost Press, Last Craft and Paranoid.
Everything listed on the CVLT Nation Bizarre is made in limited runs, so you know that you are one of only a handful of people in the world who own it. Pins, jewelry, hats, tees – all of it comes directly to you from the artisans and artists who made them. When you make a purchase on the CVLT Nation Bizarre, you are supporting the underground.
Enjoy this post? Donate to CVLT Nation to help keep us going!