Are you ready for the Cavehuman Death Metal of DIPYGUS's "Corpseflower"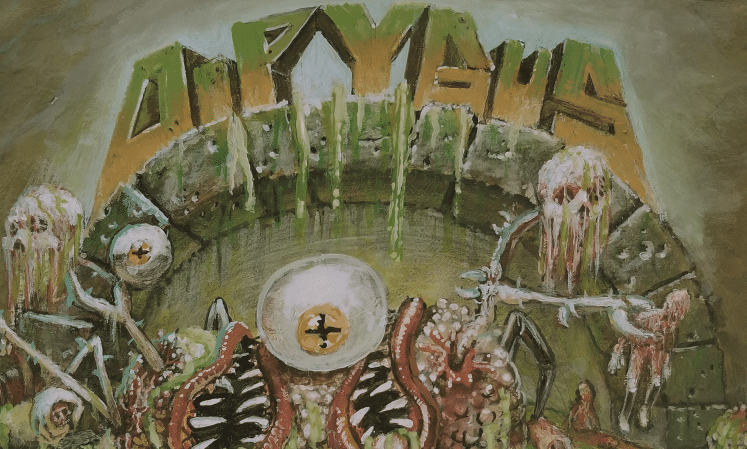 I can smell the stench of death rising off the riffs from the new DIPYGUS  song Corpseflower and it leaves me wanting more! This band creates the kind of punk-infused Cavehuman Death Metal that will have you banging your head against rocks! Unholy awesomeness – their soon to be released record Deathooze will be getting the cd and cassette treatment via our comrades Caligari Records, with the vinyl version coming out via Expansion Abyss Records. DIPYGUS is a band that should get its props, because they are that fucking sick! We're super stoked to be streaming the track "Corpseflower" below, and you can pre-order Deathooze right here.
Enjoy this post? Donate to CVLT Nation to help keep us going!