Punk's Not DEAD!
It's Just Full of Young Guns… Huge Punk Video Essay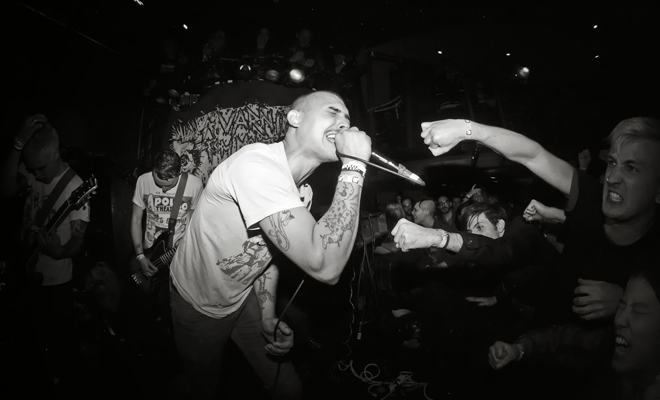 Many of the older heads from my generation believe that Punk died with them in the 80's, but they have it all wrong! The movement is so alive with so many different forms of expression, from backyard parties to DIY spaces, run by punks for punks. On a musical tip, my mind is blown on the daily by a new Punk band I have never heard of, who are so fucking on point I recognize that I'm listening to something special. I'm not saying that what happened in the late 70's and 80's didn't lay a foundation for punk today, but the kids of 2014 are building a new foundation that is just as valid as the punks that came before them. Today CVLT Nation celebrates the new school, with a huge video essay featuring Blazing Eye, Drug Lust, Glue, Vacant Future, Hank Wood and the Hammerheads, The Flex, Violent Reaction, Institute, Hounds of Hate, S.H.I.T., Impalers, Column of Heaven, Ilsa, Abortion Reels, Replica, ZyanosE, Bleed the Pig, Savageheads, The Stasi, Thumpsuckers, Act of Impalement, System Fucker, The Repos, Lumpy and the Dumpers, Salvation, HOAX, IN DISGUST, Stoic Violence, GAG and KURRAKÄ!
Enjoy this post? Donate to CVLT Nation to help keep us going!