Yautja is your favorite band's favorite band. For ten years, their unique mélange of sludge, grind, math, death metal, and hardcore has earned them dedicated followers from every area of the heavy music landscape. After some years of silence, their return to releasing new music in 2021 is surely something to celebrate.
Earlier this year, the band released two new songs on a split with the equally masterful musicians in Chepang, which Cvlt Nation reviewed here, and those two brilliant tracks only served to whet further the desires of eager fans for a new Yautja release.
The Lurch, their first full-length since 2014's Songs of Descent and their first release with Relapse Records, is the most powerful, elaborate, and daring thing the band has produced in a career with no weak spots. Well worth the wait, not only do the songs on this record deliver on the promise of previous Yautja releases, but they also dwarf the creativity of many other songs in the metal and hardcore genres right now.
Like the Titan Prometheus and his later namesake Dr. Frankenstein, Yautja's daring and ingenuity are a gift to civilization. They are bringing fire down from Mt. Olympus. They are cobbling a monster out of human parts. Yautja have always walked a fine line between the ancient and the new, and The Lurch is a particularly bold encapsulation of these energies.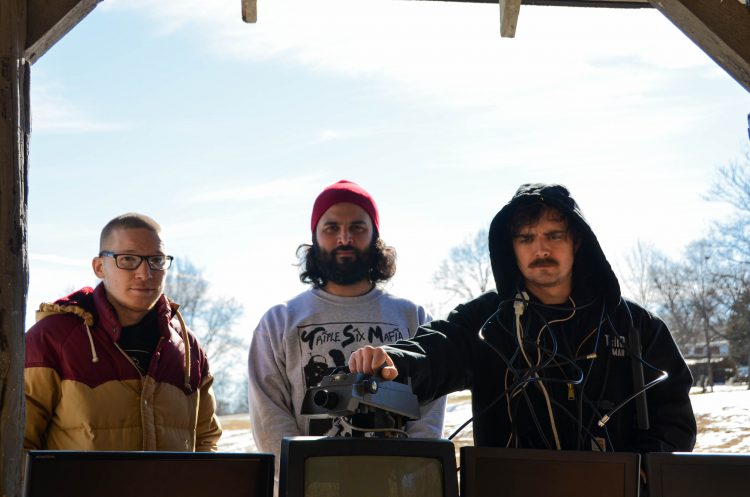 The Lurch is what The Bad Plus would sound like if they were fed a steady diet of Crowbar and Asbestosdeath for five years. The songs on this album naturally blend heady, complex, Berklee College of Music musicianship with primal, knuckle-dragging power. This rare combination–one that's even more rarely done this perfectly–may be part of the reason the band has found such universal acclaim, for without sacrificing any of their artistic vision or the genuineness of their sound, they've managed to write music that "has it all."
The first single, "Tethered," is a gargantuan, riff-driven satire of digital- and social media-addiction that sounds like Remission-era Mastodon if Aaron Turner were their primary songwriter. The lyrical content of this thumping bonfire of syncopation and screaming touches on issues familiar to most of us. While social media has kept us connected digitally when we had to distance physically, it has also created commerce of identity, where each of our personalities becomes a brand, a commodity, and this arguably artificial interconnectedness becomes a lifeline, an addiction. "It can steal your face, bit by byte," the lyrics say. "Why are you waiting? Give it all you got. Cell by cell, upload your soul." Truly, what are we sacrificing for convenience and connection?
The sludgy violence of "The Spectacle" features the band's exploration of the polarities of metal music, alternating between grinding fretboard exploration and noisy art metal ambiance, all anchored by a thick-browed caveman basso continuo. Drummer Tyler Coburn (of Thou, Gnarwhal, etc.) channels Tony Williams with his stuttering polyrhythms and a total command of his kit. Bassist Kayhan Vaziri (of Heavy User, Coliseum, etc.) harnesses a bass tone that is the bronchial rattling of a sleeping giant, an unstoppable force that gives the song its very heartbeat. Guitarist Shibby Poole (of Sallow, Thirdface, etc.) channels the rhythmic sensibilities he's developed as a drummer for other bands to develop complex, intriguing, and metronome-precise riffs and six-string experimentation.
This song, especially, shows just how well these musicians have developed their individual and collective musical crafts. In other hands, a song with this stylistic diversity and these mood changes would fall apart, particularly because some of the parts are loose and improvisational, but with Yautja, the song is all tightened bolts and steam power, a heavy, hulking metal mass of power and fury.
"The Weight" is an aptly named megaton bomb of OSDM. Its buzzsaw tone and group vocals make palpable the existential angst in the lyrics. "Instinct. Small cuts keep the wounds anew. Tradition. Burn ties and the apathy grew. Like staring malignancy in the eye." The bleak themes pair with musical misanthropy, a darkened worldview, both lamented and celebrated by some of the most powerfully memorable riffing the band has written in their extraordinary career.
While some bands might be intimidated by the prospect of returning to the musical stage after time away, Yautja possesses a confidence that comes from the knowledge that they are writing metal like no one else writes it. This long-awaited album is a gift, one that exceeds the very high expectations their fans have held for years. With none of the self-seriousness that so many metal bands espouse, with a sense of playfulness and fun, this band continues to produce some of the most sophisticated genre-evolving music that is being written today. The Lurch is Yautja at its apex. Do not miss out.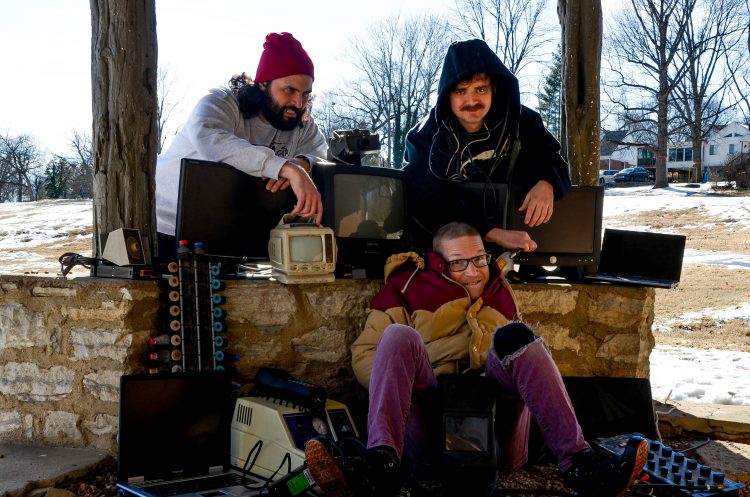 The Lurch was engineered and mixed by Scott Evans at Electrical Audio and Antisleep Audio.
It was mastered by Brad Boatright at Audiosiege Mastering Studio. The artwork is by Brandon Geurts. It is out through Relapse Records.