There are some bands whose new music is a true cause for celebration. Global grind outfit Chepang and sludgy math-violence masterminds Yautja are two such bands.
Since the release of their debut, Lathi Charge, in 2016, Chepang has received universal acclaim for their innovative approach to what they call "immigrindcore," which draws on their experiences in Kathmandu, Nepal as well as their experiences in the states. In 2020 particularly, the band established itself as one of the most forward-thinking teams in grindcore. Building on the collaborative spirit embodied by and on relationships built with Takafumi Matsubara's Strange, Beautiful, and Fast, Chepang's 2020 LP Chatta drafted talent from extreme and inventive musicians from all over the world, combining "world music" and grind in the way that Bill Laswell and Zakir Hussain combined it with dub with their project Tabla Beat Science. To further their "it's a small world" grind agenda, Chepang and their Queens-based collective known as the Gurkha Commando Blast Team planned and produced one of 2020's most exciting digital events: the Global Grindcore Alliance Virtual Festival, which enlisted bands from 12 countries to celebrate global harmony through aural dissonance, and to demonstrate the paradox that, during a time when most people are confined to their living rooms when we haven't seen anyone's nose in person for a year, we are more connected than ever.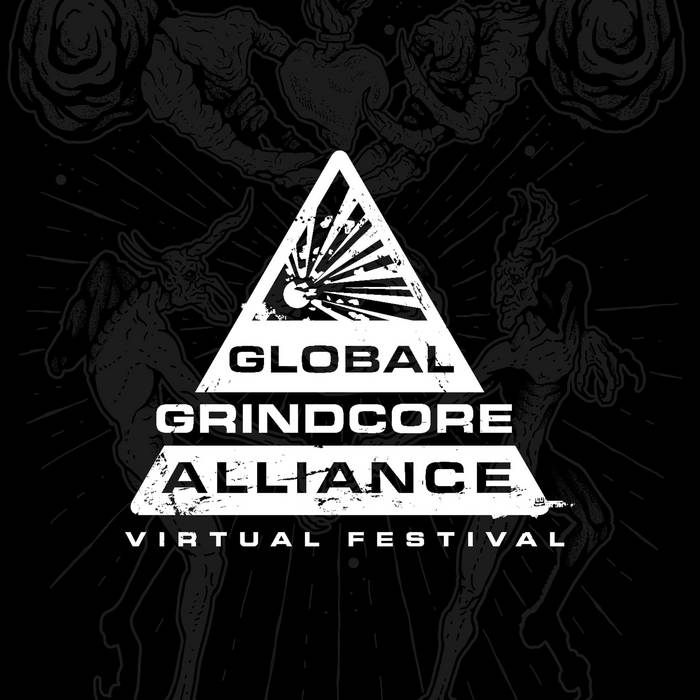 A band with similar social and creative ambitions, Nashville's Yautja are able smiths, bending genres with great care and musicianship. Their artistry is impressive and effortless, which is to be expected, as the three heads of the Yautja Cerberus are all veterans of some of the more well-respected bands in the last decade-or-so of heavy music, with names like Gnarwhal, Thirdface, Coliseum, Sallow, Choking on Ash, and Thou on their collective resume. With their groundbreaking debut LP, Songs of Descent, and its subsequent companion EP, Songs of Lament, the band cemented itself as a vital voice in heavy music, combining sludge, grindcore, hardcore, and math rock in a sturdy balance of headiness and viscerality that appealed to people who wanted something intellectually stimulating and to those who just wanted to smash sweaty strangers with their elbows and foreheads. They followed these with two explosive splits, one with Milwaukee's Enabler and one with Boston doom-sludge maestros Fórn. Following the former's abuse scandal and resultant banishment from the scene, Yautja repurposed the songs for 2017's universally lauded Dead Soil, the majority of the proceeds from which went to Community Advocates and Women's Centers of Milwaukee and Nashville.
For fans of grind around the world, this split is something of a dream lineup, a meeting-of-the-minds of two bands who are redefining extreme music by coloring outside the lines, tearing up the pages, and making origami with the scraps. The songs on this split are a masterclass in all that can be done when ego and pretense are set aside and a passion for the creative process takes their place.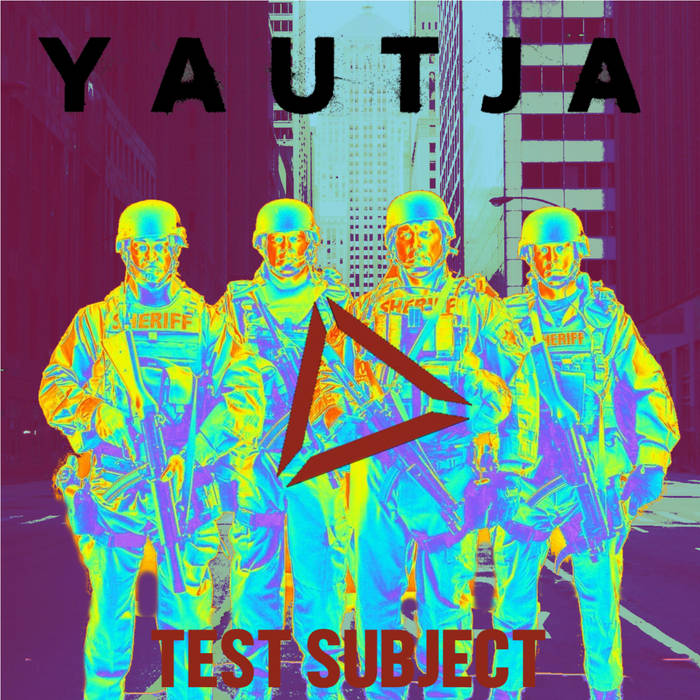 The split opens with Yautja's "Test Subject." This track was originally released as a single on June 5 of 2020, when Black Lives Matter protests were reaching an apex in the U.S. and around much of the globe. The band donated all proceeds from this release "to benefit those combating racism, inequality, and corruption in the American police force." The song–a first-person reflection on the side effects of medical experimentation that is uncomfortably relatable for hypochondriacs stuck in quarantine–is tight, exciting, and unforgiving, combining the Louisiana sludge of Eyehategod with the athletic animosity of The Dillinger Escape Plan and the post-modern grind of Backslider. It is the Yautja sound that fans have loved and missed, but it is sharpened, more confident, and riskier, with the musicians utilizing their experiences in bands spanning the map of heavy music to craft a musical niche that is uniquely theirs. While Yautja can sound like many bands, no bands sound exactly like Yautja.
At more than twice the length of "Test Subject," Yautja's other contribution to the split, "The Kindling," is a relative epic in its musical and lyrical scope. Following a distorted and troubling sample of children singing, the song quickly erupts into desolating lava flow of riffs that sound like they were written by Scott Hull and then scrapped for being too groovy. The lyrics paint an apocalyptic landscape, focusing on the end of an age–the end of the world, perhaps–from the perspective of an animal who has no responsibility in its world's destruction, but who has to watch helplessly while it all falls down. It is easy to visualize a distant past, a comet, and the incineration of prehistoric species, but it is, unfortunately, easier to imagine a near future, a gradual boiling of the Anthropocene epoch. The song is as combustible as its subject matter, and by the end of these two songs, Yautja will have fans new and old more excited than ever for their upcoming full-length, their first since signing to Relapse Records.
It's hard to call a departure anything done by a band as eclectic as Chepang, but "Seto Baag," their first song on the split, exhibits a style that they don't utilize much. Rather than the teeth-gritting grind of some of their earlier releases, here the band channels the mid-tempo death/thrash of early '90s Sepultura, and the knuckle-dragging groove makes this song a perfect transition from the undulations of Yautja's side. With all of the ferocity of their faster songs at half the speed, the song equates to a three-minute-long breakdown, which will appeal as much to hardcore kids as grindheads.
The split finishes with Chepang's seething, simmering "Kathemandu_Chihan Ki Pari." In a chaotic vortex of blast beats and tremolo picking, the band summons the spirits of Northern European grindfathers Rotten Sound and Nasum without sacrificing their own curated style, one that is already influencing newer bands to think outside of the grind box. This frenzied grind gem demonstrates what many have known for a while: that Chepang has moved from students of the artform to masters of it.
Yautja and Chepang are two bands who, for the entirety of their careers, have stayed true to themselves in a way that is all to rare. During years of stylistic collage and experimentation, they have paved their own paths, remaining dedicated to their creative drives as true artists and innovators in the grind genre. This split is a powerful reminder, not only of the quality of their work, but of the importance of dispensing with labels, boundaries, and borders.
Drummer for Yautja, Tyler Coburn, shared some thoughts with Cvlt Nation about this explosive split. You can also read Cvlt Nation's December interview with Chepang here.
Fans have been eagerly awaiting a new Yautja release since 2017's amazing Dead Soil. What have the members of Yautja been up to in the years in between?
Well, first of all, it takes us ages to write songs. Kayhan living in Birmingham complicates things some as far as writing goes, but beyond that, we just end up working on a single song for weeks at a time. Or we'll write half a song and not know how to finish it so it ends up sitting unfinished for months or sometimes even years. A couple of the songs on the record have been half-finished or finished without lyrics for over a year. We definitely have a hard time getting into a good rhythm as far as writing goes. Besides that, Shibby does a lot of recording for local Nashville bands as well as playing in Thirdface, who have been pretty active and have their first full-length album coming out on Exploding in Sound in a couple of months. He also has another band called Sallow that I really love, who also finished a full-length last year. No idea when that might come out. Kayhan was getting a convenience store off the ground and running that. He also plays in Heavy User and a couple of other Birmingham bands that are really great but haven't done much touring. I've stayed really busy touring and writing with Thou/Emma Ruth Rundle and preparing that record. Between Yautja and Thou, I spent about half of 2017-2019 on tour. I also play for a Nashville punk band called Spodee Boy that plays mostly locally, and I've been in a two-piece band called Gnarwhal for 10 years or so, but we haven't been very active in the past couple of years.
What were some inspirations for these songs, musically and lyrically? Who were some artists you were listening to, and what were some ideas you wanted to explore?
Musically, I'd say we really just let the writing happen naturally and let the songs kind of come into their own. Seeing as these songs were written over the course of a few years, I think we were all inspired by so much different music and also the ever-shifting times that we're living in. I can't speak for the other guys too much, but drumming-wise I think I was really inspired by Inter Arma, Sumac, Ex-Breathers, Pile, Big/Brave, Meshuggah, Krallice, Big Thief, Zona Mexicana, Blonde Redhead, older Decapitated, Portishead, and plenty of others I'm forgetting.
For many artists, 2020 was a time of canceled tours but also a time to explore new creative avenues. Can you talk about how that year affected the three of you artistically?
Well, the record was actually recorded at the end of January 2020 so the weirdness of the past year didn't have much influence on this record. I'd say the process of getting the split and full-length finished as well as the quarantine lifestyle really limited our creativity and drive to be actively writing, but now that the records are finally finished or on the way, I'm incredibly eager to get writing again. Really hoping 2021 will be a much more productive year for us.
How did the idea for a Chepang split emerge? Have you and Chepang crossed paths before?
We actually met them at MDF a couple of years back. I wasn't actually aware of them at the time and we've never actually played together, but since meeting them I've been a fan. They originally proposed the idea of doing a split in June of 2019, but we didn't have any material recorded to contribute. After we finished recording and realized all the songs we had recorded wouldn't fit on the record, we reached out to them again to see if they were still interested. Luckily, they had also just recorded and had some songs ready to go!!
This is your first split since 2015's release with Fórn. Do you approach songwriting differently for splits? If so, how?
We don't usually plan on doing splits or write songs with any intention of where they might end up. For both the Forn and Chepang splits we just ended up with some extra songs that didn't fit the record.
Who are some newer bands that deserve more attention, especially in Tennessee?
Man, for the past month I've been really loving the new Yashira record. I really hope it gets the attention and love that it deserves. Chat Pile from Oklahoma is another band I've been listening to a lot that I hope continues to gain momentum. Blessed from Vancouver is another severely underrated band that comes to mind. As for Tennessee, I think Shibby's band Sallow is really amazing and deserves way more attention. There also used to be a band called Watcher from Nashville that shares a member with Sallow. They're one of the most underrated bands I can think of. They released an amazing album last year that I feel like no one heard.
Is there anything you'd like to say about your new upcoming full-length?
I guess I'll just say I cannot wait for it to finally come out. I think Scott Evans (of Kowloon Walled City) did a really incredible job engineering and mixing it and I'm so thrilled with how it came out. These songs took a very long time to write and this is by far the densest record we've done.
What should people know about Yautja? About this release?
We're really stoked and grateful that Chepang asked us to do this split, and we hope that we'll be able to do some international touring with them one day.
Is there anything else you'd like to say?
Thank you so much.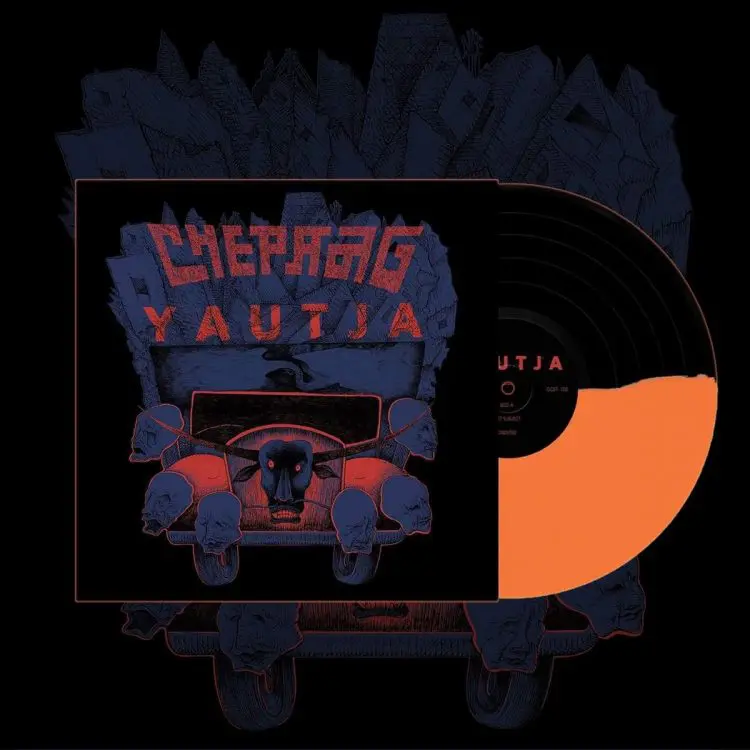 This split is released by GCBT Records.
Yautja's songs were engineered and mixed by Scott Evans at Electrical Audio and Antisleep Audio.
Chepang's songs were engineered & mixed by Kevin Bernsten at Developing Nations Studio.
The split was mastered by Brad Boatright at Audiosiege.