Premiering BERTHOLD CITY 'Moment of Truth' EP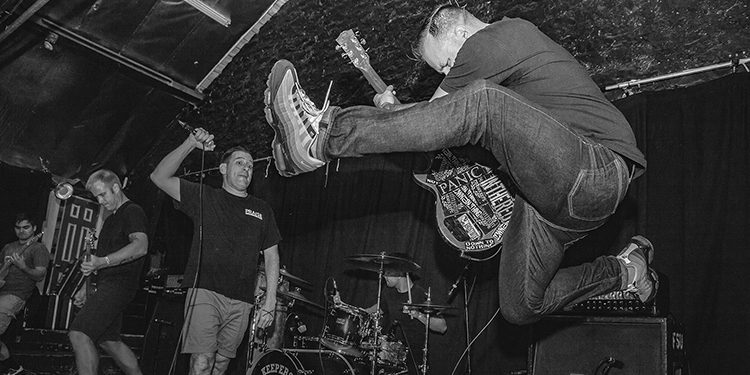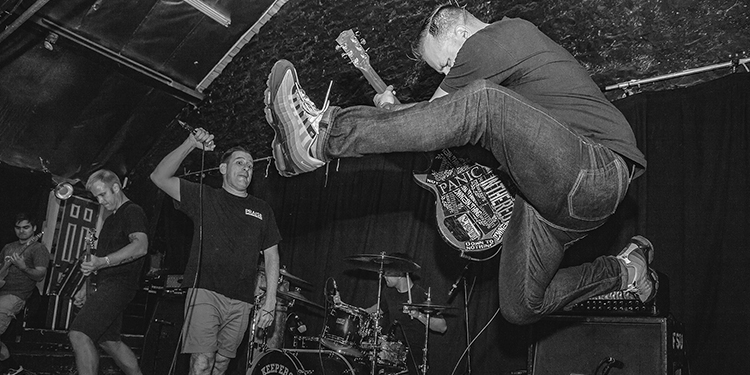 Last year, Andrew Kline (of hardcore legends STRIFE) spearheaded a new band in the form of the unrelenting, unforgiving BERTHOLD CITY. Now they're getting ready to release their debut offering, the Moment of Truth EP. WAR Records will release the Moment Of Truth 7" on March 30th; find preorders for physical copies at the label webshop HERE, and digital at iTunes HERE and Bandcamp HERE. Here and now, you can listen to this EP in full below! Plus check out what Andrew Kline has to say about the band:
I started the band because I was frustrated about the current state of hardcore and I felt like I could make a positive impact and lead by example. A lot of people like to complain about hardcore, but not only do they rarely go to shows or support hardcore bands, but they don't do anything to make hardcore a better place.

I feel that the message is as important as the music, and BERTHOLD CITY definitely has a message without being overtly political. Also, this is my first time singing in a band. Every band that I have been is has been limited by what the singer is able to do and how much time they can commit to the band. I figured if I really wanted to do a band my own way that I would have to put down my guitar and step up to the mic.
BERTHOLD CITY Tour Dates:
4/05/2018 Hardcore Stadium – Boston, MA w/ Kill Your Idols, Fireburn, COA
4/06/2018 Brooklyn Bazaar – Brooklyn, NY w/ Kill Your Idols, Fireburn, Ache, and more
4/07/2018 Canal Club – Richmond, VA @ United Blood Fest w/ Turnstile, Shark Attack, Ecostrike, Racetraitor, Trail of Lies
4/08/2018 Underground Arts – Philadelphia, PA w/ Kill Your Idols, Fireburn, Violent Society
6/21/2018 The Constellation Room – Santa Ana, CA w/ Shelter, Give, Precious
Enjoy this post? Donate to CVLT Nation to help keep us going!