Premiere Streaming HALSHUG "Udskud" + Tour News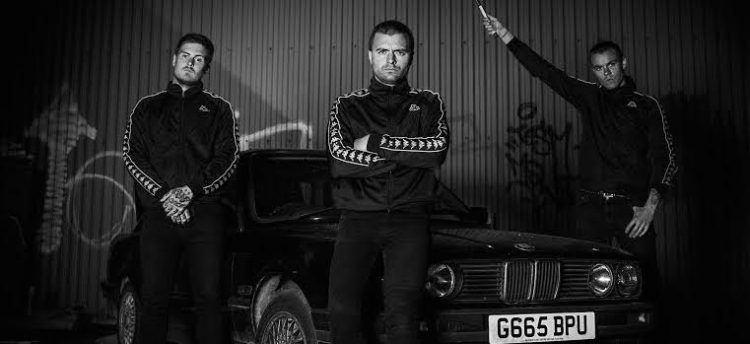 Tune in all raging lunatics – CVLT Nation has a HUGE rad music alert HALSHUG have completed their new LP entitled Sort Sind, and from what I have heard so far, it bangs just as hard as Blodets Bånd. With this record, they wanted to create an all out Hardcore Punk onslaught, and I think they have hit the mark. HALSHUG is the kind of band that plugs everything they do into a HUGE electric outlet of urgency so that they can shock the listener with each listen. CVLT Nation has been given the honor of sharing with you their new song "Udskud" below…Hold up, wait a minute – HALSHUG will be touring the East Coast this month, with an appearance at this year's Skull Fest. Southern Lord will be announcing the street date for Sort Sind in the near future, but in the meantime just rage to "Udskud" you lunatics!
17/8/16 Alphaville – Brooklyn, NY w/ Haram, Mania For Conquest, Wad, Extended Hell
https://www.facebook.com/events/621470268003273/
18/8/16 Slash Run – Washington, DC w/ Haram, Extended Hell, Wad & Bidet
https://www.facebook.com/events/1760854714183904/
21/8/16 Skull Fest – Pittsburgh, PA
https://www.facebook.com/events/138200533274490/
Enjoy this post? Donate to CVLT Nation to help keep us going!