Sick song Alert! Watch HALSHUG's new visual for "Fanasti"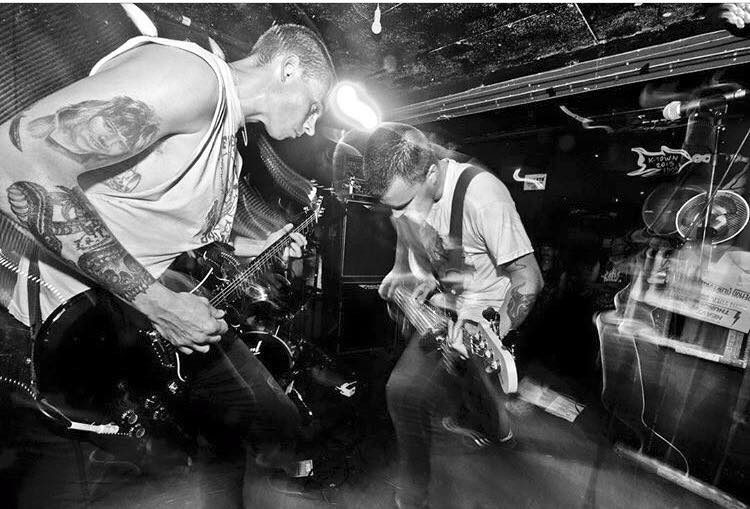 HALSHUG HALSHUG HALSHUG – I really fucking dig this band and every release they have put out is top fucking notch! The good news is that they are set to drop a new record called Drøm on July 19th via Southern Lord. Today we have given the honor of sharing with you their caustic visual for the song "Fanasti" below. I already know that Drøm is going to end up on our end of the year list because this album RULES!!! Pre-order this sonic party of fury and rage HERE!
Video credit: Christopher Leo Andersen
Halshug states:
Fantasi is the third song on our new record. It's a song about getting lost in each other's fantasies. The lyrics are in Danish, and they are:

"I've lost myself

In your fantasy

The boot against my face

Punish me as you please

Always fleeing

From the worst parts of myself

The lash of the whip

Burns in my flesh

I feel no pain

Only your devotion

My longing

Is caught by your eye

And you see who I am

Only in an instance"
17/5 Berlin: https://www.facebook.com/events/869935430018293/?ti=icl
18/5 Hamburg:
https://m.facebook.com/niceslicediybooking/
22/5 Bremen: @ Punk Café
23/5 Amsterdam: https://www.facebook.com/events/610631562721627/?ti=icl
24/5 Kortrijk: https://www.facebook.com/events/2434380326573069/?ti=ia
25/5 Pitfest: https://www.facebook.com/events/445938119196146/?ti=icl
Enjoy this post? Donate to CVLT Nation to help keep us going!