Premiere Streaming: FANGE "Roy-Vermine"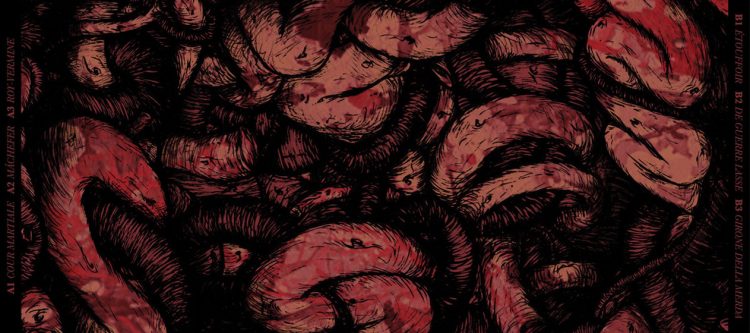 Sick, Twisted, Fucked up Filth, Unhingned Feral Wretched Ear-Puke – all of these words are flying around my skull as I listen to the new FANGE song "Roy-Vermine" from their upcoming LP PURGE. I must say that this band has fucking outdone themselves, because this record is an audio clinic on how sludge should sound in 2016. It's all of the fucked up creatures that exist on the outer levels of their songs that make their music so freaking awesome! Our comrades Throatruiner Records/Lost Pilgrims Records (EU pre-order) will be releasing Fange's PURGE on Sept. 2nd. CVLT Nation has been given the honor of sharing with you their new song "Roy-Vermine" in full below and you can pre order the LP HERE (US)! I'm pretty sure that Fange has created a record that is end of the year list worthy – this collection of songs KILLLSSSSS!!!!
Enjoy this post? Donate to CVLT Nation to help keep us going!