7 years ago I started the PURE FILTH Mixtape series. I want y'all to join me as we look back at two of the sickest Sludge Mixtapes ever created! Over the course of 4 hours, I will drag y'all down in the sewer of sonic filth where suffocating SLUDGE reigns supreme!
PURE FILTH VOL. II
CVLT Nation is about to dump a bucket of sludge over your head in the form of PURE FILTH VOL. II! This mix will coat your eardrums in toxic waste and leave you filthy for days! Featuring tracks from sludge-purveyors old and new, this is sure to be your dirtiest weekend yet. Hit play below and let the filth be with you!
DOWNLOAD FROM SOUNDCLOUD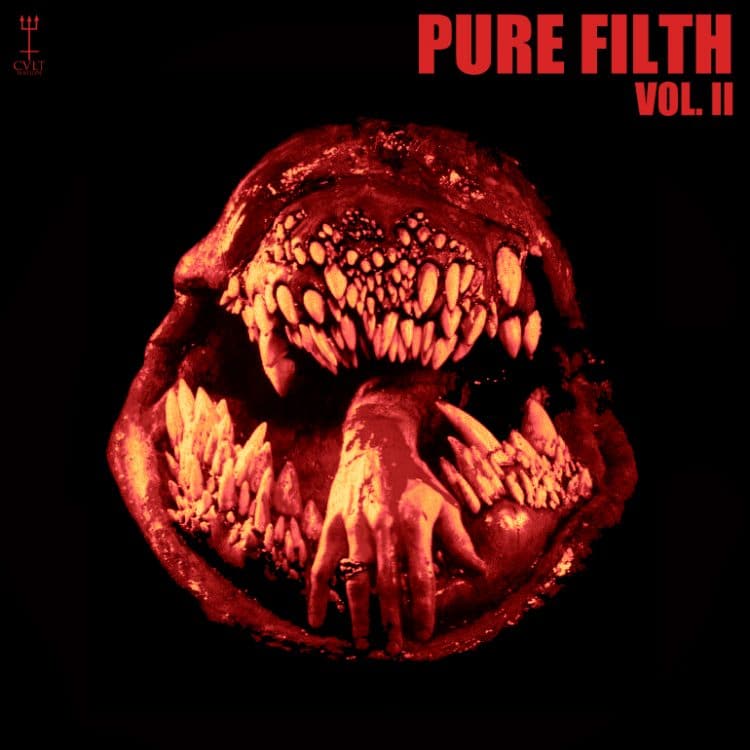 PURE FILTH VOL. II TRACK LIST:
Dread – Premeditated Cruelty
Leechmilk – Imbalance 3:00
Eyehategod – The Age Of Bootcamp 7.43
Open Tomb – Damned to Forgive 12.55
We The Undead – Seppuku 17.15
CAVITY – nine fingers on the spider 23.55
SwampGoat – Dead Youth Brigade 28.43
Upsidedown Cross – Black Mass In the Dark 35.00
13 – Bound 40.19
Coffinworm – Lust vs. Vengeance 45.00
Indian – The Impetus Bleeds 51.25
Tethered to a Dying Animal – Car Crash 56.35 4:32
Keeper – Hours Pt. 1 1.00.55
Amenra – To Go On.: And Live With Out 1.10.05
USA Out Of Vietnam – Archangel 1.16.00
Bruxers – Muerte 1.26.00
Seahag – Ratchet Jaw 1.31.30 7:59
DUTCHGUTS – Grape 1.39.20
Secret Cutter – 17.5 Dead Air 1.43.00
Grey Widow – V 2014 (HQ) 1.46.00
Angry Gods – The Mass 1.51.00 3:51
Grief – I Hate You 1.54.45
PURE FILTH VOL. III
Are you ready for the filthiest mixtape of 2014? Today we're releasing CVLT Nation's PURE FILTH Vol. III, sixteen tracks of the nastiest sludge to have oozed into our ears this year! Put on a garbage bag, hit play below, and let the filth come flying at you!
DOWNLOAD FROM SOUNDCLOUD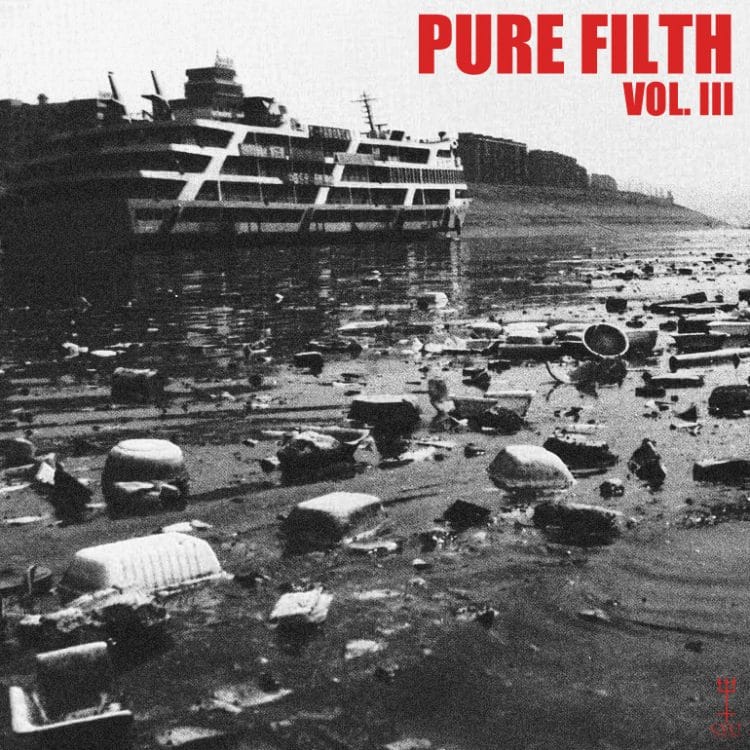 PURE FILTH VOL. III Track List:
1 EYEHATEGOD – Medicine Noose
2 FISTULA – Pig Funeral 3:38
3 Deuil – Deny 12.55
4 Badr Vogu – ANATHEMA OF TIME 23.37
5 FISTER – LIFE IS SHORT LIFE IS SHIT AND SOON IT WILL BE OVER 29.35
6 Barren Altar – Malignant Light 36.23
7 FANGE – Lucifour 43.22
8 Process of Guilt – Liar (Movement I) 49.08
9 Meth Drinker – Destroy the Flesh 58.08
10 Coffinworm – Of Eating Disorders and Restraining Orders 1.01.24
11 Gateway – Kha'laam 1.09.08
12 Open Tomb – Abandoned In A Pit 1.12.24
13 Bastard Feast – The Serpent Spoke 1 1.23.26
14 Secret Cutter – Driftwood 1.26.33
15 Lord Mantis – Body Choke 1.30.71
16 Grey Widow – V 1.39.17