Death metal bands may have to hang up the term "buzzsaw" to describe their guitar tone. On their new split with Ohio's Mutilatred, the Kings of Kenosha Powerviolence in Livid have found a sound that makes most other power tool-related descriptors sound pale. Listening to the Livid side of this split is like being jammed into a baler. The songs are machine-driven and strangling. Jacob Smith and Jacob Michaud have created a set of pulverizing grindviolence numbers that spill blood.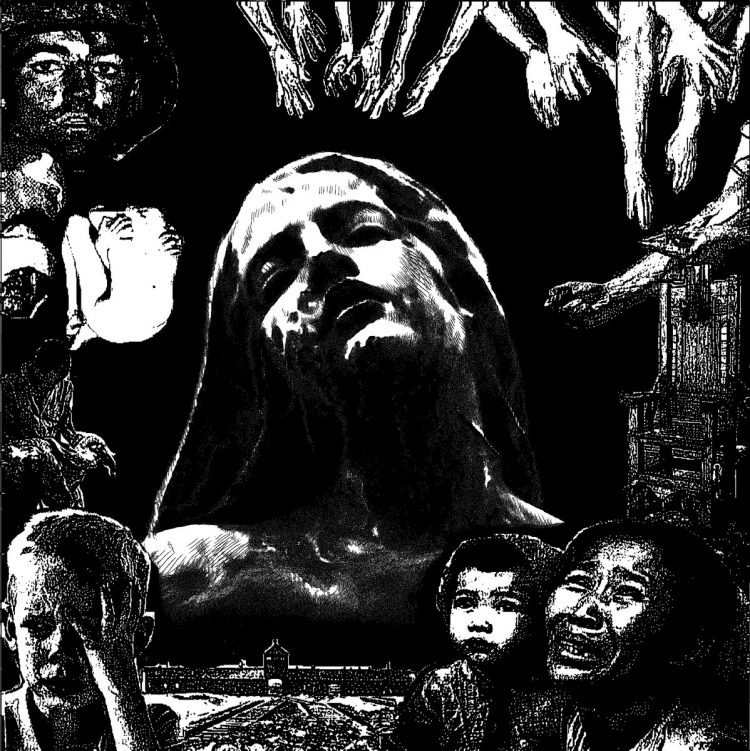 In good company for a region with a strong history in hardcore, grindcore, and powerviolence, Livid can hold their head high alongside other Midwest stalwarts like Harm's Way, Mellow Harsher, Apartment 213, MDFL, Deterioration, Pizza Hi Five, and Weekend Nachos (Andy Nelson handles the split's mixing duties). Perhaps it's the popular conception of Wisconsin as largely rural that makes the flesh-ripping, limb-chopping songs on this split sound like farm equipment gone awry, like threshers and rotary tillers used with ill intent.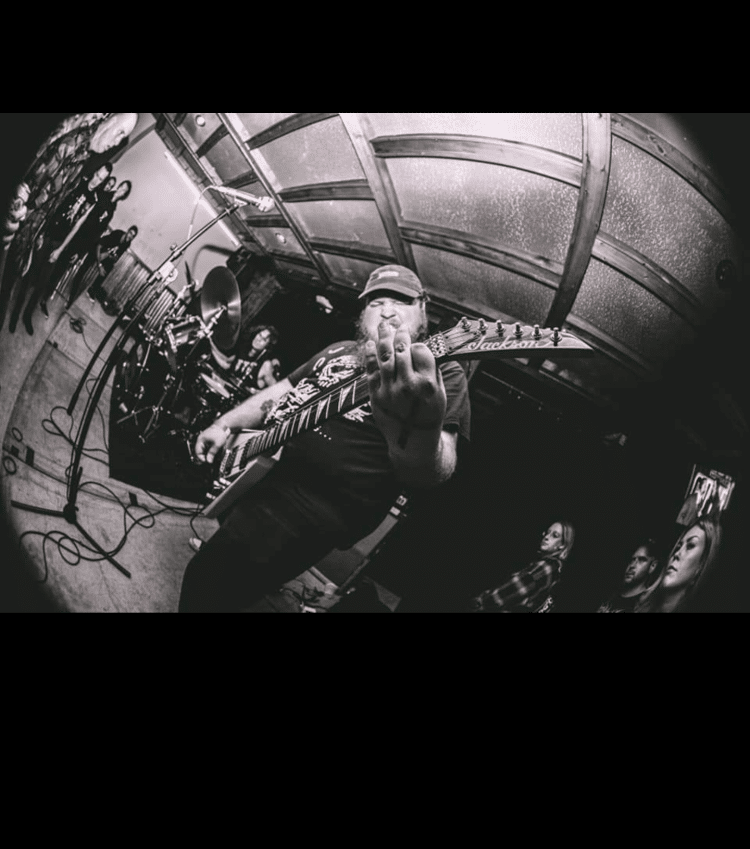 Wasting no time at all, Livid's side commences with their leading single "Two-Faced Fucks." Squealing feedback gives way to a choked, make-Justin-Broadrick-proud guitar riff. A section of industrial-influenced d-beat explodes into hypocrisy-haranguing grind. Though the "two-faced"-ness of the title refers to supposed friends who one really can't trust, as evidenced by the fed-up shout "Two face fuck head, stand for nothing, never practice what you preach, better hope you never see me," it could also refer to the band itself, as Smith and Michaud make up a two-headed titan of terror and tone. That two musicians can create such a complex and compelling ruckus draws comparisons to Water Torture, Stimulant, and yes, Iron Lung.
"Death Penalty" is a crusty knuckledragger bemoaning struggles personal and societal. "All I wanted was to be free of depression, anxiety, corporate slavery." Its lamentations are universal, and its executions are cathartic. Its end-of-song breakdown is sludgy, trudging, emulating not only the bone-tiredness of mental illness, especially as exasperated by menial work-a-day life, and its aggressive, sluggish drag is perfectly punctuated with a quote from the immortal and ever-relatable words of Leonard Lawrence in Full Metal Jacket: "I am . . . in a world . . . of shit!"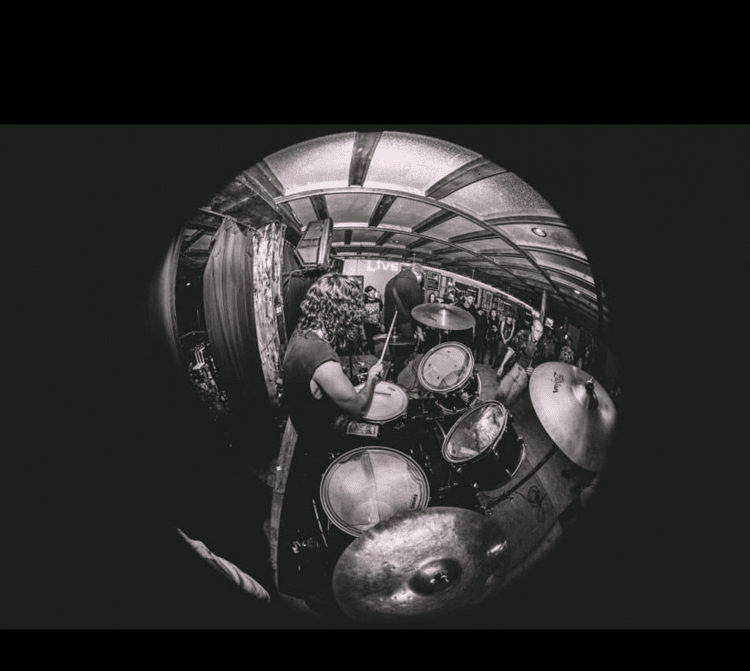 The urgent imperative to "kill your fucking self" on "Fascist Fuck" is meant for every arm of today's toxic, turn-humans-into-capital power structure. It is means for cops, I.C.E. agents, and anyone holding public office whose first priority is lining their pockets, especially via the suffering of the people they are meant to serve. Don't allow the song's catchiness to distract you; this two-stepping barn-burner is calling on you to think critically, to be alert to the fact that the world we were promised is crumbling before our eyes.
A George Carlin bit—it could have been performed yesterday, as relevant as it remains—allows the listener to let down their guard just in time for Livid's heftiest battering ram, "Politician," to punch through their skull. This tone . . . this riff . . . both are totally monstrous. This song sounds like All Pigs Must Die if all of their amps were replaced with Tesla Coils. This breakdown will have you involuntarily roundhouse your dearest friend, and they will thank you for it, smiling through the KEDS print on their cheek.
Livid's side of this explosive split concludes with the grooving grinder, "Rot." Earworms are too rare in grind and powerviolence, but this song will bore into your pleasure centers. With woofing vocals that evoke John Hoffman and Kevin Kennedy and a mid-tempo down-picked refrain that sounds like Deconstruct-era Hatred Surge by way of Polemics-era Pig City (with whom Livid had established a tour before all live music was put on hiatus), this huffing, puffing,wall-puncher would have been the perfect conclusion to Livid's best release so far, but it is instead a transition in what is really a career-topping release for both already excellent bands.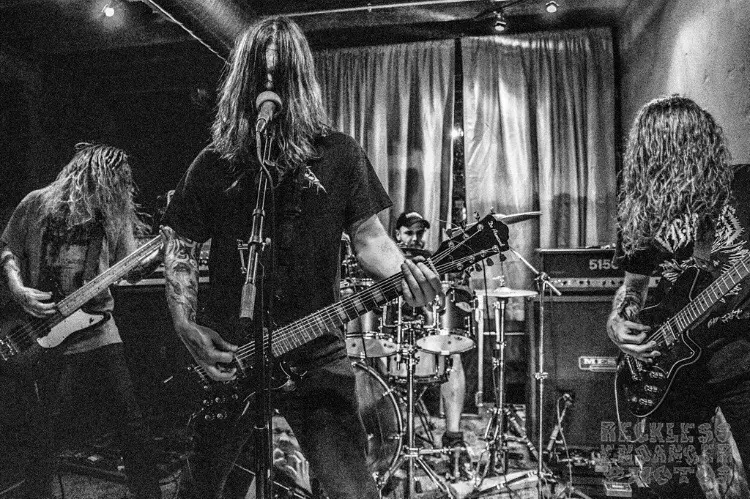 Moving from the raw violence of Livid to the grinding death of Toledo's Mutilatred feels like dying at a house show in a no-GPS shotgun shack and having your consciousness emerge at the gates of Abaddon. The appropriately titled "Freshly Killed" is the sound of raining fire and ash falling on condemned cities. The brutal death of Devourment converges with the tachycardic blast of Last Days of Humanity on this broiling and bombastic track. The musicianship is as tight as Marc Palmen's snare, as McDonagh's underworldly guttural growl beckon the listener to face their own divine punishment, which will be gory and enduring.
On "RottedBloodStream," Mutilatred reinvent a classic track from their 2014 Demo. While the song retains its anguished, snarling powerchords and trills, the new recording is fuller, more confident, and crushing. It is as slow and heavy as darkness. It is a mammoth trampling a village of our ancestors and stamping their bones into the earth. It has the old school melodic sensibilities of Morbid Angel and the oak-clubbed caveman mentality of Sanguisugabogg.
Throughout all three tracks, Clay Lowe's drumming is tighter than a hangman's noose, and nowhere are its palpitations more nerve-wracking than on album closer, "War of Needles." While some bands opt for a drum machine when tempos get this fevered, Lowe apparently breaks no sweat in keeping up with the ceaseless demands of Mutilatred's feverish pacing. Utilizing the choked palm-muting of Cannibal Corpse and the technical prowess of Suffocation along with the grinding blast beats of a less gurgly Pissgrave, "War of Needles" is a speeding locomotive that leaves the listener breathless by album's end.
This album's combined creativity and aggression have the density of a collapsed star. Each side alone is peak performance in its respective genre, and the experience of listening to this split feels like a close-and-personal confrontation. These bands deserve your ear, but they'll settle for your blood.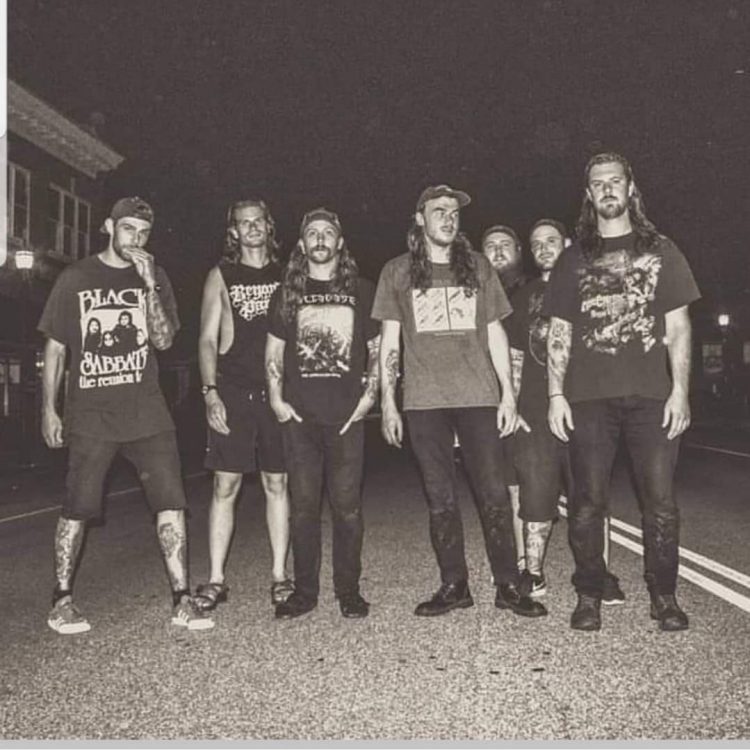 This split was mixed by Andy Nelson and mastered by Brad Boatwright.
The album art is by Jacob Michaud and Patrick McDonagh.