#10 GROIN Groin
Having released their debut, Greatest Hits, just a couple months before the world came to a halt, Groin has had plenty of time to channel the frustration over the aborted promotion of that EP to making this follow-up as vindictive and as personal as possible. This is music to bloody your knuckles to. The band's instrumental cohesion and bi-vocal chemistry make it totally plausible that they did nothing during quarantine but practice and grit their teeth to dust. HM-2-drenched grinding violence and hardcore with screams and tough-guy vocals hit something very primal in the listener, and it is so satisfying and stimulating.
Released October 7, 2022.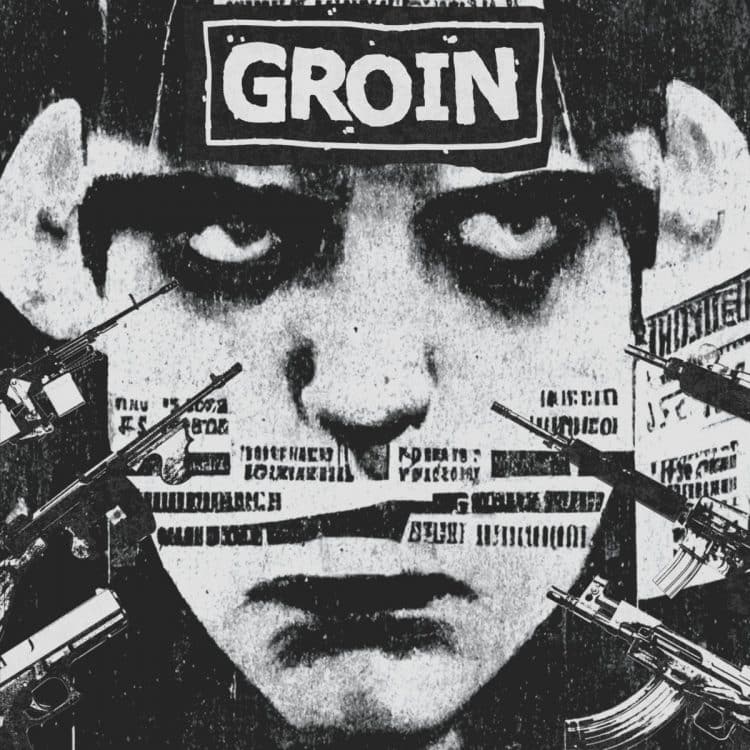 #9 LANGUISH Feeding the Flames of Annihilation
This follow up to 2018's powerful Unworthy shows an incredible amount of growth in a band that had every excuse to rest on the laurels of their excellence. With extreme subtlety, the musicians in Languish blend influences from hardcore, grind, industrial, post-metal, noise, and sludge to create a truly monstrous sonic juggernaut. Feeding the Flames of Annihilation boasts a riff-centeredness that is too rare in modern death and grind, and it is easy for the listener to hear golden-age Carcass and Obituary in these extraordinarily tight and thoughtful songs.
Released October 7, 2022 via Prosthetic Records.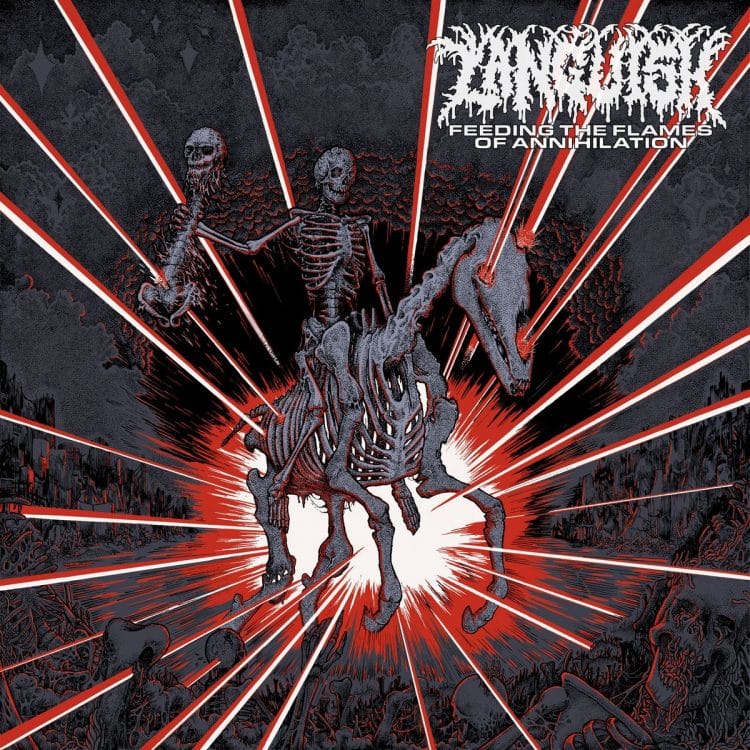 #8 DETERIORATION Retaliatory Measures
Since 2003, Deterioration has been dedicating their lives to grind, demonstrating their love and respect for the genre by cranking out literally dozens of genre-defining releases. Deterioration, in a sense, has become a bellwether for the general health of grindcore as a genre, as they are the band on whose unflagging excellence genre-purists and genre-progressives can all agree. The Kahman brothers make the fastest, tightest, and most visceral grind today, adding napalm to the torches they carry for bands like Mortician, Dahmer, Repulsion, and Nasum.
Released April 29, 2022, via Shattered Dreams Productions.
#7 KNOLL Metempiric
"In the genre-expansive, experimental spirit of Andrew Nolan's projects–especially Column of Heaven–Knoll weaves grindcore together with noise, death metal, and black metal, even including the occasional trumpet section, adding to the number of feet treading the new path that Chepang's and Full of Hell's recent saxophone-inclusive tracks have pioneered. While Interstice exploded on to the scene like a rightly enraged bull at a rodeo, Metempiric exhibits a band more confident in its powers, freer to break new ground. The quality of the band's songwriting and technical skill belies their newness, but their precociousness with genre experimentation is the most impressive thing, as one expects bands to demonstrate this kind of ingenuity at the ten-year mark, not the 1.5 one."
Read the full review and interview here.
Released June 24, 2022.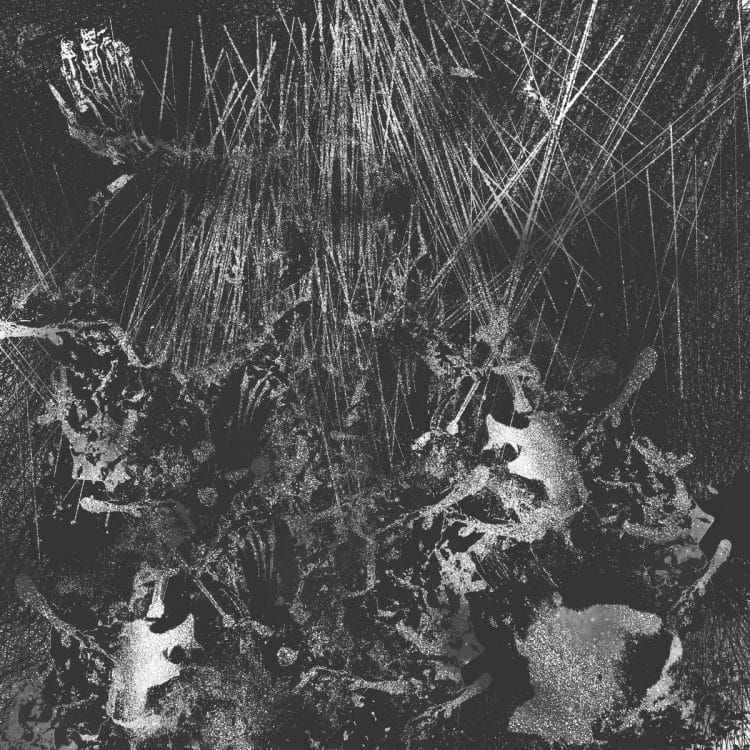 #6 LIVID Compiled Hatred
Having only released their debut in 2019, Livid has earned a large, devoted following thanks to their tireless touring schedule and, more importantly, thanks to their raw, pandemonious approach to power violence. In the school of Spine, Crossed Out, Wound Man, and Harm Done, the duo is moving the genre forward by building on the work of the greats who came before them. With guts and grittiness, Livid's music manages to sound totally aggressive and dangerous while also very intimate and sincere, even vulnerable. Those qualities combine for a complex listening experience emotionally. The angst, the ire, the hurt, taste for vengeance, it is not only Livid's, it is ours. This kind of integration between artist and audience is precious and rare, especially in the world of heavy music.
Released October 21, 2022, via Twelve Gauge Records.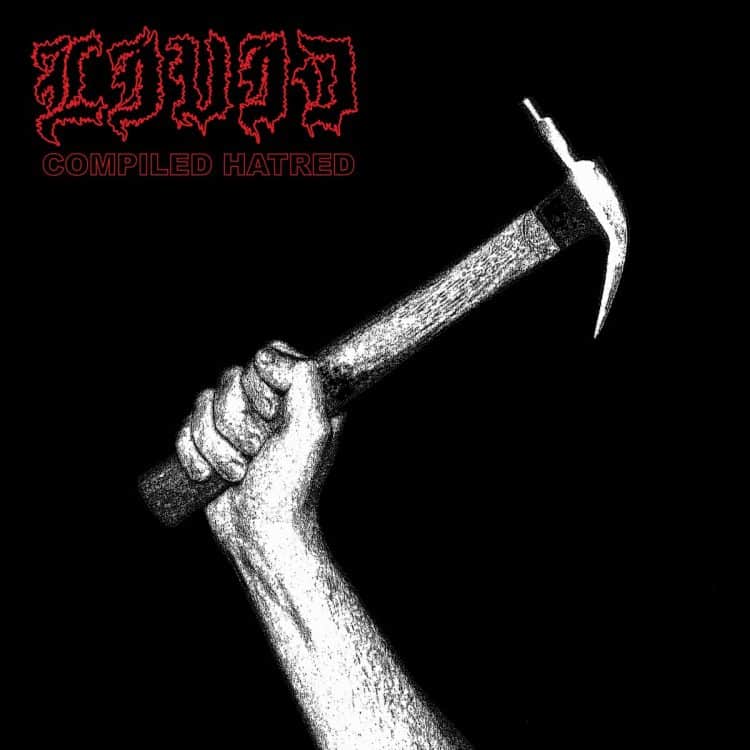 #5 PEACE TEST Pry
"Opening title track, 'Pry,' commences with the feedback and hunchbacked mid-tempo knuckle-dragging that made Uniform Repression such a stand out in 2020. This track serves as an onramp for the fourteen tracks 'hammer in your skull' raw and metallic punk that proceeds, escalating into an automatic nail gun rhythm that bridges into 'Combat Boot,' a head-bobbing diatribe against stolen valor and chicken-hawks, those who glamorize war and wear it like fashion while never dreaming of putting themselves in harm's way. This track demonstrates early on just how far the already-amazing band has come in such a short amount of time. With more complex rhythmic transitions and more memorable chord patterns and melodies, Peace Test is proving that they aren't content with being one of the best hardcore groups around; they're coming for the crown. Even hardcore and powerviolence fans who hate everything but that one demo by that one band no one has ever heard of are going to have to make an exception for Pry."
Read the full review and interview here.
Released February 4, 2022, via To Live A Lie.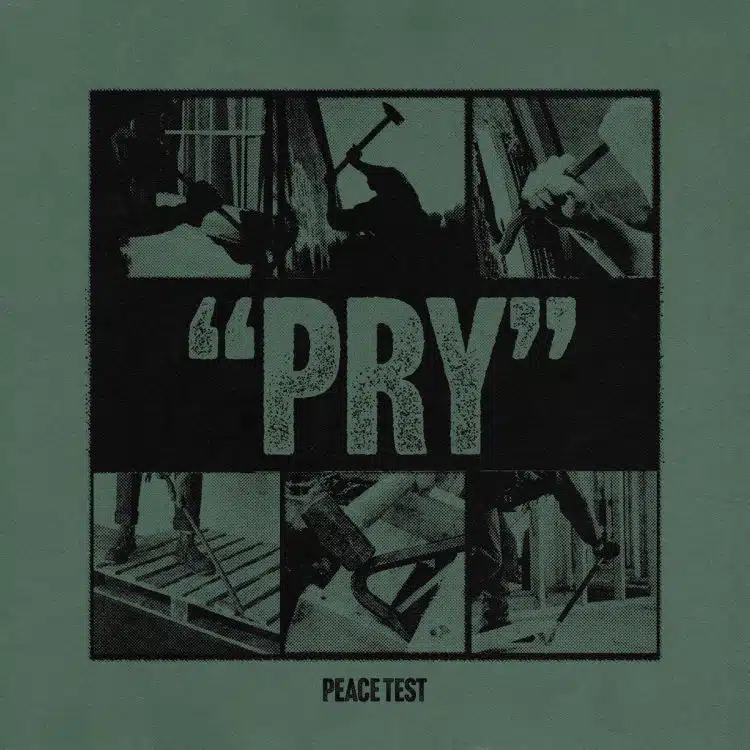 #4 TOURIST Take Five
"Take Five, the band's eagerly anticipated follow-up to Domestic Scene, features five songs that build on the unbreakable foundation of that release. While still a mélange of standard-bearers like Infest, Scapegoat, Iron Lung, Mind Eraser, Hatred Surge, Hellnation, and Crossed Out, one finds on this EP a band who has found their own voice. With stampeding blast beats, subterranean quakes of bass, tinnitus-inducing feedback, fleet-footed but stomping guitars, and gut-felt yelling, the listener feels as though they've peeked their head out of a sewer grate in the middle of a protest march that has erupted into a modern civil war. With Take Five, Tourist carves out a niche of hardcore for themselves, one whose rhythmic experimentation and sonic textures do justice to the album's title, an homage to the brilliant jazz-composer Dave Brubeck."
Read the full review and interview here.
Released November 11, 2021.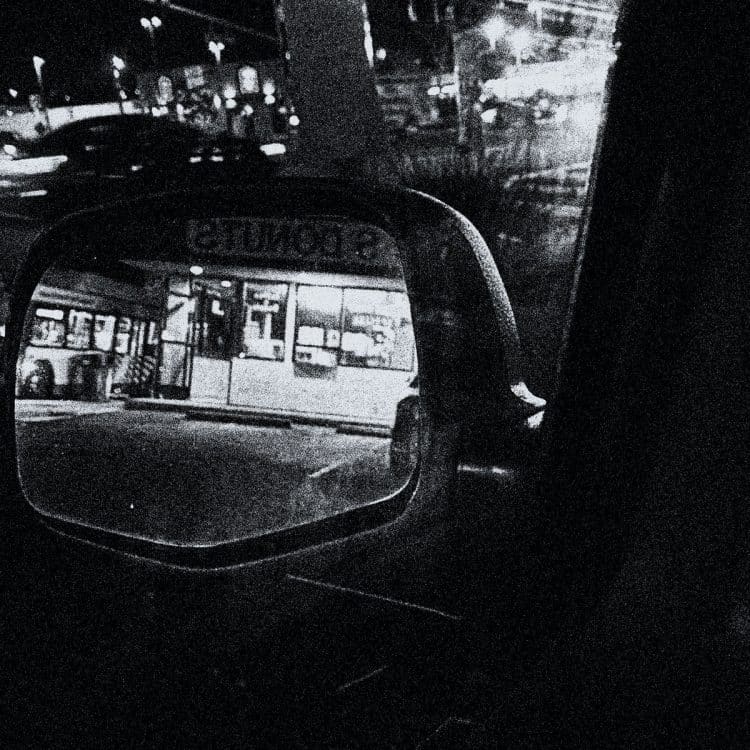 #3 BACKSLIDER Psychic Rot
"With their considerable tenure as purveyors of ultra-short grind and violence songs that pack more creative elegance into the time it takes to heat a Pop Tart than most bands manage to explore in an album's worth of songs, they have, again and again, demonstrated mastery of short-form song structure. On Psychic Rot, though, Backslider's songs have room to breathe. Never gatekeeping their own ingenuity, Backslider writes songs rife with riffs that last just long enough to become your favorite ever, before being supplanted by the next, even more brilliant section. Tactfully weaving the countless branches of metal and punk into artful bludgeoning instruments, Backslider has composed ten songs for their sophomore release that will appeal as much to the discerning and studious musicologist as to the thickest-knuckled moshpit enforcer."
Read the premiere of "Asymmetric Torment" and an interview here.
Released February 11, 2022, via To Live A Lie.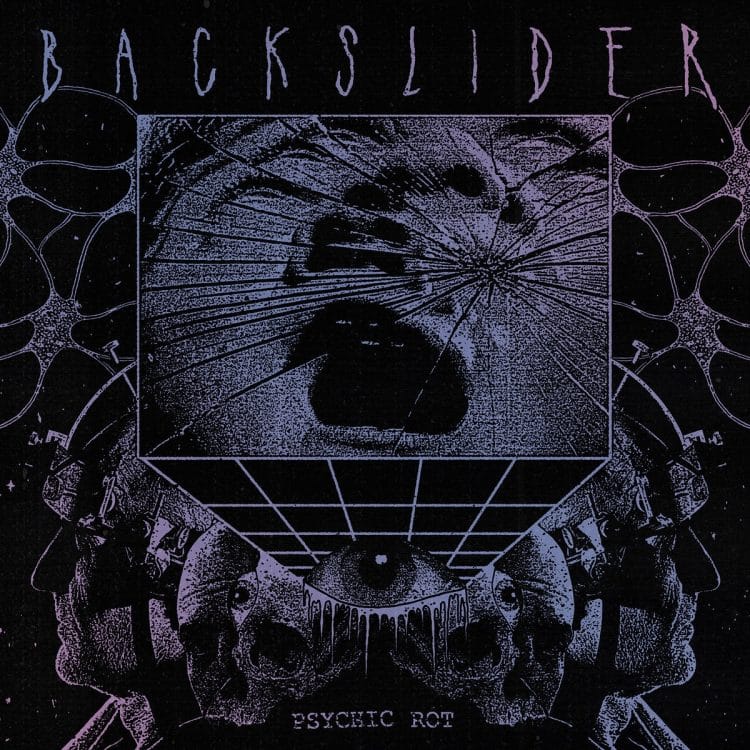 #2 WORMROT Hiss
This release provoked mixed feelings in many longtime fans. Though it was the venerated band's first release since 2016's Voices, an official band announcement also indicated that it would be the last album with vocalist Arif and manager Azean, both of whom had been with the band since its inception. As a swansong of sorts, this album is the perfect way to secure the legacies of those two vital figures in grind. Taken on its songcraft alone, history will prove that this release is one of the more important of the last decade in grindcore. Having released genre-expanding music since their 2007 Demo, Wormrot uses Hiss to spread its wings. With exploratory, innovative, and perhaps playful approaches to its writing, Hiss shines light on all the potential the genre has when disabused of the necessity of its genre boundaries.
Released July 8, 2022, via Earache.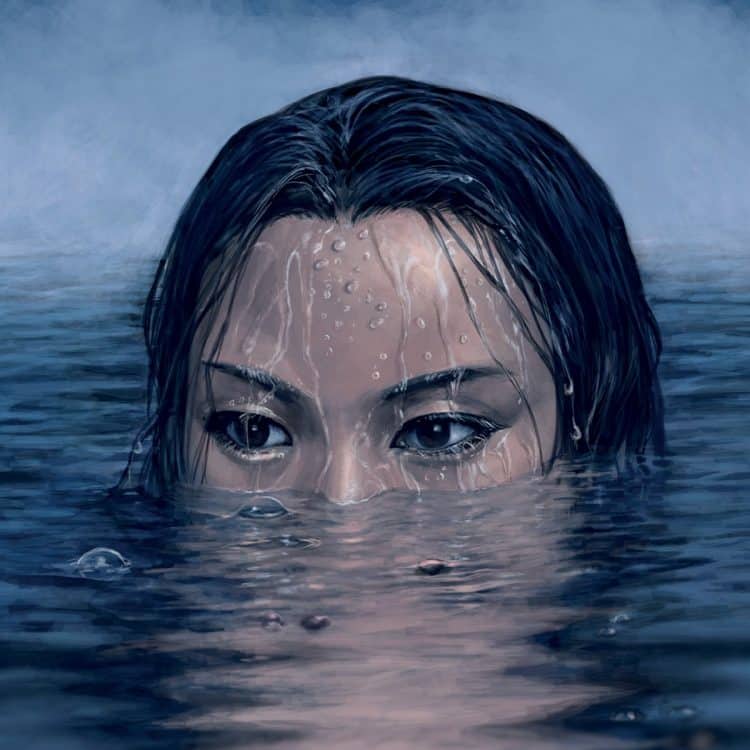 #1 COMPASSION Pacing Animal
This eagerly anticipated to Compassion's 2019 Demo blasts through the already high expectations fans had based on that release. Combining masterful pacing and compelling rhythms that are inventive with a tone that is heavier than gravity. Inviting comparisons to bands like Sex Prisoner and Depraved, this material seems to have bottled up all of the hostility and vitriol that has been fueling the world these last few years. Some heavy music provides a catharsis for the listener, healing them of the evil feelings that have been sickening them. On Pacing Animal, though, Compassion amplifies those feelings, causing the listener to feel all the more righteous in their hatred and rage. This music is like taking a heat gun to your heart.
Released November 18, 2022, via Convulse Records.