NSFW: Out of this World Erotica by GÉRARD GACHET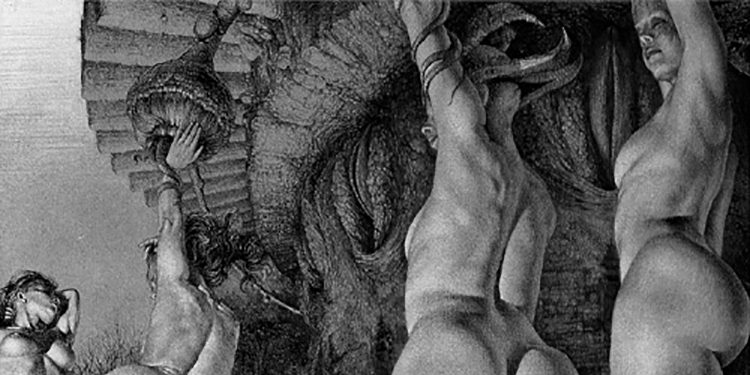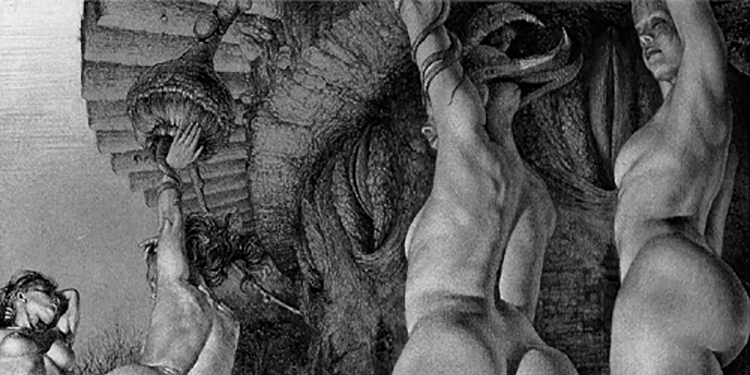 GÉRARD GACHET, born 1935 in Morocco, found his inspiration on sleepless nights, when it seems that he was haunted by visions of eyeballs and crystal balls peering at him out of vaginal canals. He would compose his ideas from his insomniac visions, and the resulting pieces are strange beyond words, but highly erotic at the same time. Although Gachet's work is surreal by definition, he claims to have hated the Surrealism movement, finding its strict rules and styles to be self-defeating of its intended purpose. He preferred to experiment with his work, using a wide range of techniques – charcoal, pen, pencil, airbrush and lithography. Nude, usually amputated women, figure in almost all of his pieces – legless women whose arms are holding up structures, headless women with all-seeing vaginas, armless women with hands for legs. Almost all are faceless. There's a stark reality in these surreal pieces.
via Dangerous Minds
Enjoy this post? Donate to CVLT Nation to help keep us going!