Blown-out and dystopian, Fed Ash's new full-length, Diurnal Traumas, gives up hope on humanity and its future on the planet. Maxed reverb sends noise echoing into the abyss that must lay ahead for a doomed population who has overstayed its welcome.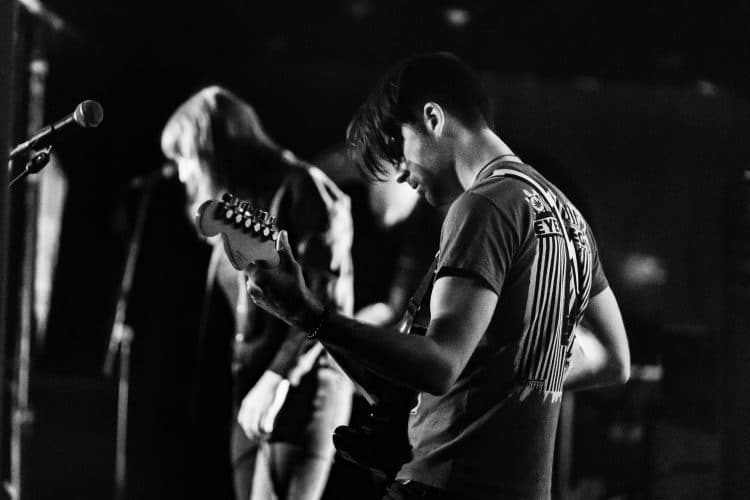 From Syracuse, Fed Ash is nominally a grindcore band, featuring members of Escuela Grind, Bleak, Hearse, If Hope Dies, Machine Moon, and Disfathom. Although previous releases have exhibited raw, misanthropic, hopeless lyrics and production that reinforced them, Diurnal Traumas adds to this a feeling of exhaustion, of bitterness, of resignation. Singer Allie French says, "Lyrically, most of the songs are about how suffocating life can be, with the daily piling on of work, enstrangement/disconnection from other people, mental illness, and the general horror show that our world is."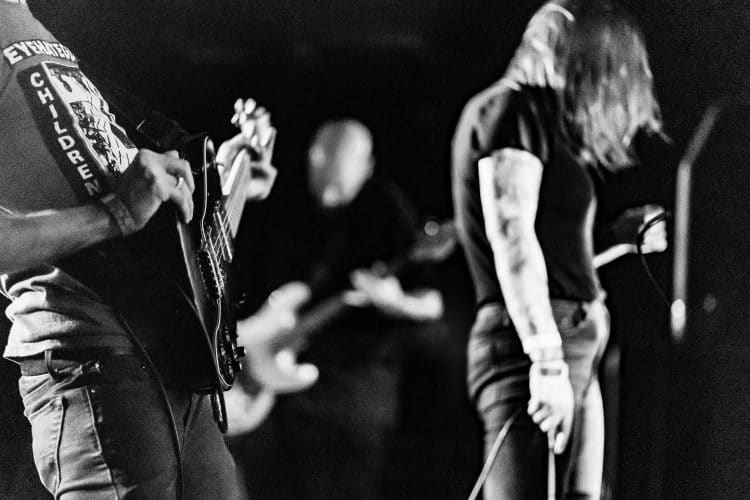 On their previous three releases—one EP and two splits (with Crystal Methodist and Landfill)—the band sounded aggressive and hateful, combining sludge and grind to air grievances about the human condition, their guitars overdriven with distortion. On Diurnal Traumas, the band opts for a new approach to the guitars, with "one soaked in reverb and one completely blown out." The effect is unusual, novel, and perfectly fitting for the band's new direction.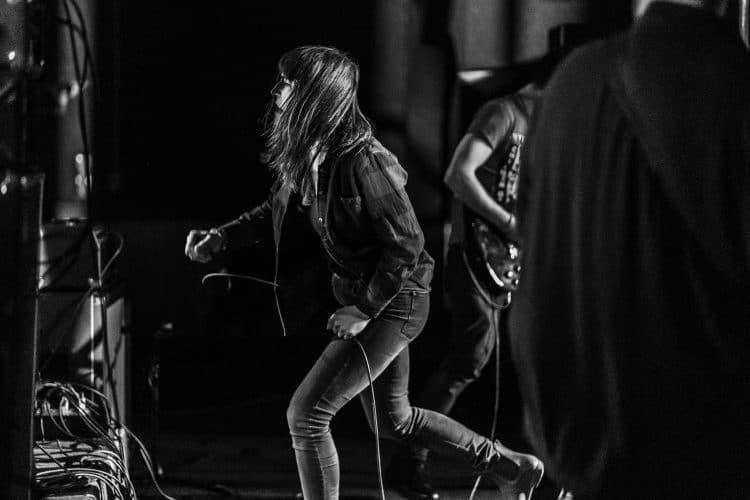 This album sees the band shifting to a more blackened sound, with more blast beats and more screamed vocals. The sound is more organic, more earthy, less metal. If the last three releases were Dead in the Dirt, Diurnal Traumas is Infernal Coil. It's the naturalism of Dead to A Dying World or Dreadnought if they used noise and samples in place of strings. Jason Eldridge alternates between guitar and samples; Matthew Jaime switches between bass and noise; and both do so masterfully and seamlessly, while Calum Culkin's drumming accompanies every shocking shift with precision and personality.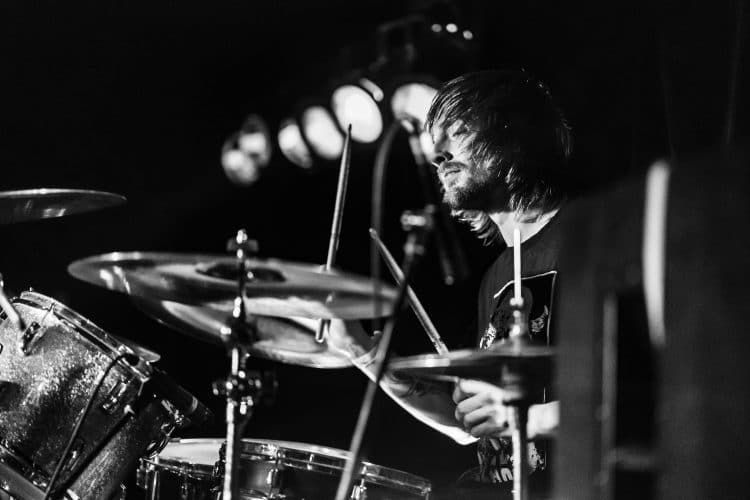 "It's all about catharsis . . . the band should be extraordinarily heavy and harsh and abrasive—it's blast-beats and torture and screaming and intensity as possible . . . but it's not exactly metal." The band's description of their approach to the music on this album rings true. There's a deconstruction of all genres with which the band is associated. This approach to music-making—this tearing genres down until there's nothing but spare parts and then using the remaining hardware to make something new, something personal—is fully in keeping with the post-apocalyptic fallout that this album represents. This music is post-human. This music is anti-human.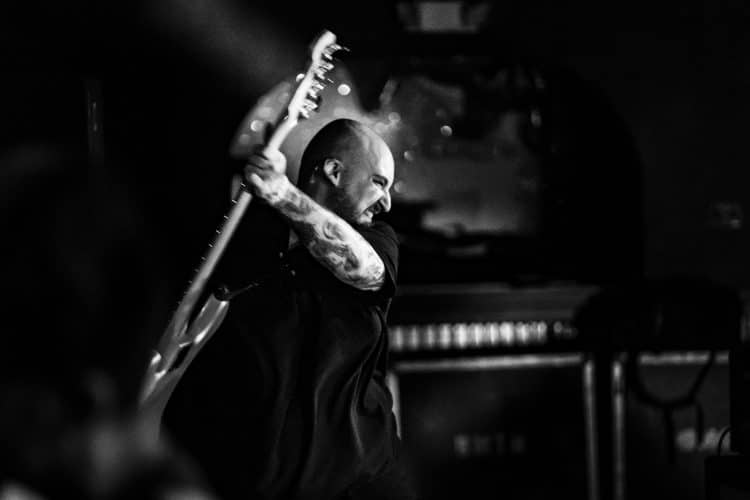 "With this new release, we really wanted to step away from the metallic sound the band used to have. It's blown out and harsh, but it's organic sounding. The ideas was to have a bit of PV influence (namely Iron Lung Records and To Live A Lie, and specifically Gas Chamber and the Dead Language LP) in the way everything is either as slow or as fast as possible, nothing mid-paced, nothing fun." As with the best powerviolence, this is an album of extremes. At times the mix is a stark, sweeping landscape with a sole screaming survivor, lamenting and warning of the desolation ahead; at others, the mix is flooded, a wall of overwhelming fuzz and reverb that drowns out all coherent thought.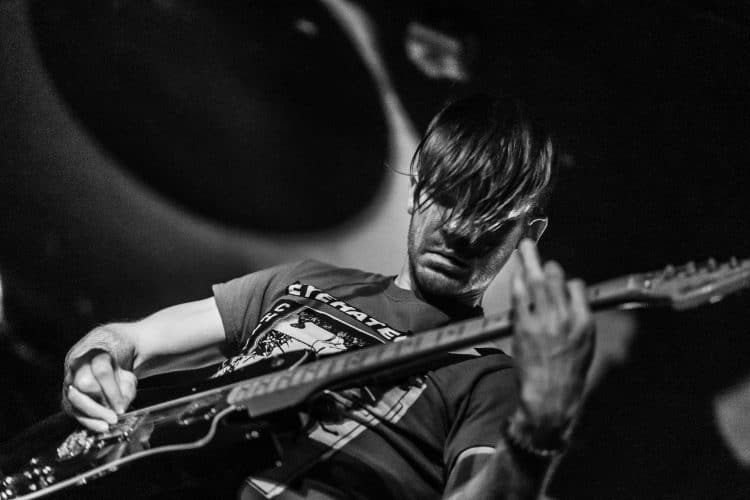 Fed Ash is taking risks on this album. Everything that established them with their previous releases is twisted into something new, but that something is more authentic. "This band is as much feedback worship and sludgecore as it is grindcore. The noise loops and feedback are as much of what we are as the riffs. Syracuse is always know for this metallic hardcore sound – we purposely wanted to shy away from that sound." Although listeners will still be able to compare tracks like "everythingallthetime" and to bands like Pig Destroyer, Fuck the Facts, and Full of Hell; this band is phoning nothing in. This album takes nothing for granted in the name of being called grindcore or even false grind. This is genuine and ingenious. "Exposure," the album's longest track at 4:47, is arguably the best encapsulation of the album as a whole, and it is definitely the climax, comprehensive in its use of sampling, feedback, and noise to flesh out the grinding riffs. It is contemplative, meditating on the chaos that came before and the ruin that will be left behind.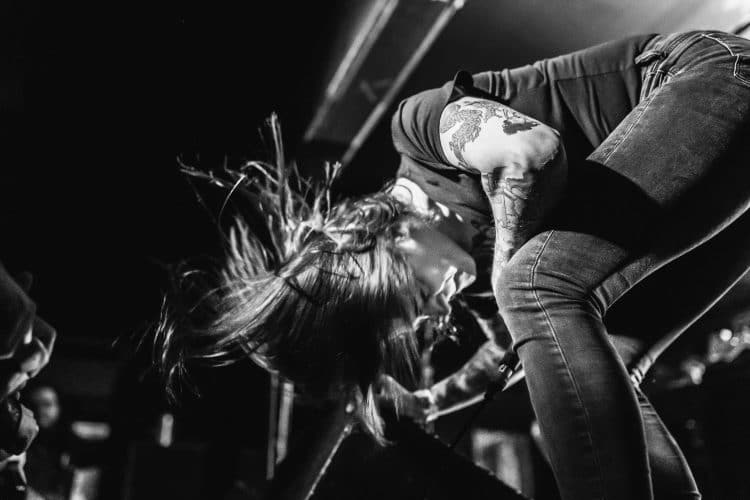 Diurnal Traumas is a proper soundtrack for times such as these. It is anxious, fretful, and angry, pointing the finger at some invisible perpetrator of the tumult all around us. Fed Ash are speaking for those who are angry about forces outside of their control. They are a voice of a fallen people. And if centuries, decades, or even years from now, nothing is left of us, this album will tell the story of our crumbling society, these songs ringing out of some abandoned speaker with no one to hear them but the wild things that have come back to claim what was taken from them so long ago.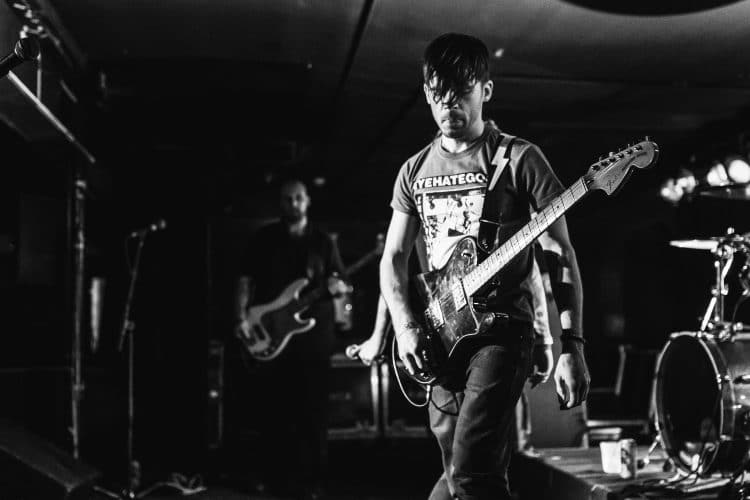 Fed Ash's debut LP is released through guitarist Jason Eldridge's label, Astralands.
Live photos by Chris Reilly.