Word is that Utah-based one-man dark grindcore alchemist EGREGORE (antecedent to and not to be confused with the Canadian black metal band) had its debut full-length album Synchronistic Delusions ready from before the COVID pandemic but it was delayed because of it, as is the case with many other releases in the last year or so. Well, the wait is over, and if anyone enjoyed their demos compilation cassette Thought Form released by Sentient Ruin back in 2020, then strap your ass in because Synchronistic Delusions packs in all that, and then some. You can finally hear the work in full right here:
In fact some of the demos from Thought Form reappear on this debut full-length offering, re-recorded and in a more finished/accomplished state, along with a set of brand new never before heard cuts that make for a thirty-plus minute dark death and grind ass-kicking. Synchronistic Delusions sees main mastermind M.A.E. develop his Carcass-lent-to-esotericism formula even more, with clean, ripping solos (reminiscent of Bill Steer's masterclass from Necroticism and Heartwork), carpet bombing blasts, and Bolt Thrower-esque cavernous groovy riffs designing a dark hellscape punctuated by ominous presences and an underlying, immanent sense of evil or of dark forces permeating it. The band concept revolves around the theme of reality through the eye of occultism and esotericism, or of alternative realities, and if the one we perceive is really the only true one or if there are other ones we simply are not aware of but which can be accessed via dark magic. Jungian philosophy and occult cabalism are conveyed throughout as inspirations and thematic cues, which disseminated through the work create an ominous, surrealistic, and sinister listen augmented by the violence and dark aura of the music that never relents throughout its crushing half-hour-plus running time.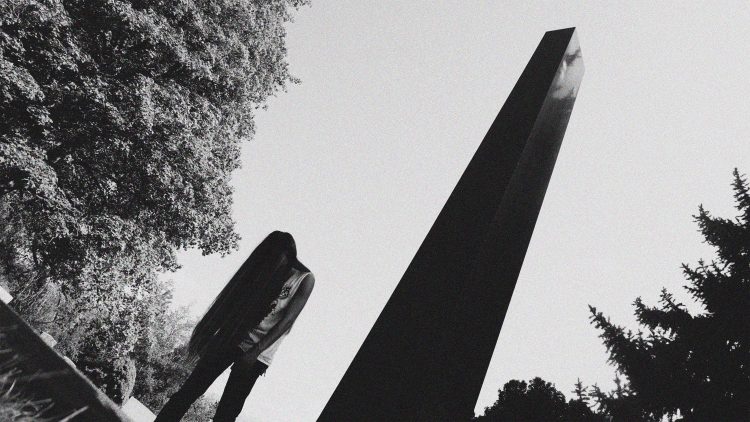 Because of Egregore's dark subject matter and cryptic, occult dealings, the music at times transitions over into the realm of black metal but overall remains firmly rooted in the lesson taught in the late 80s and early 90's by British Earache-era grindcore bands like Carcass, Bolt Thrower and Napalm Death, as we all as by classic heavyweights like Sepultura, Slayer, Thin Lizzy, and Finnish death metal icons like Convulse and Demigod.
"Synchronistic Delusions" drops tomorrow September 1 2023 on LP, cassette, and digital formats via Sentient Ruin, find it HERE or HERE.