Lord of Nothing… Rud De Luca Tattoo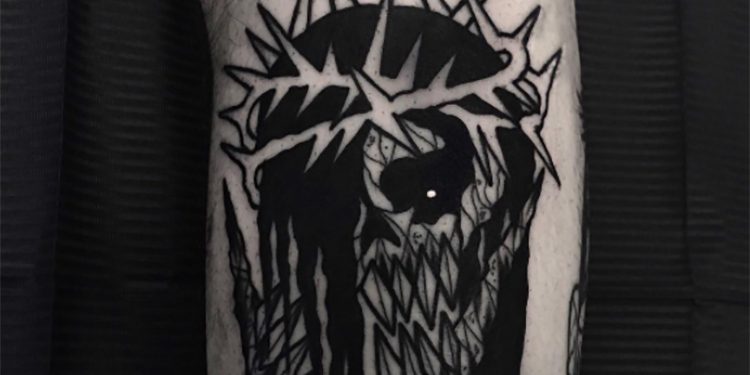 The CVLT Nation instagram feed is saturated with tattoo artists – it's become our go to place for finding amazing artists who specialize in human skin. I have nothing against traditional tattoo styles, but my personal preference is for artists who bring a unique perspective to tattoo art; something that is all their own and stamps the wearer with their name. Rud De Luca, aka Lord of Nothing, is a nomad tattoo artist with a distinct style. A master of blackwork, many of his pieces are imposingly dark, with large areas of solid black fading into gorgeous geometric shapes. There is a sharpness to his style, like he forms his pictures out of jagged shards of glass, but at the same time they blend with one another in a way that's almost soft. Whether it's one of his signature scorpions or roses, or a fork-tongued occult cat, all of his pieces are clearly the product of his personal muse – whom is most likely spawn of Hades by the look of his output. Rud De Luca is bouncing between the UK, Canada, Italy, Spain and Iceland this summer, so keep up with him via his Instgram @ruddeluca in case he makes it over to your part of the world. How does the West Coast sound to you, Lord of Nothing?
Enjoy this post? Donate to CVLT Nation to help keep us going!