Body of Reverbs is a performative sound-art collective project focusing on the tattoo practice — created and curated by Michele Servadio. Its intent is — through the live sound manipulation of the performance — to develop a new language and override the canonic tattoo imagery, and to ultimately give back a deeper, cathartic meaning that will resonate (or rather: reverb) both on the subject and the audience. Abandoning all the aesthetic dogmas, the tattoo becomes abstract, the body a passage through which the needles' vibrations are amplified and elaborated in real time, intertwining in a palpable, evocative emotional canvas.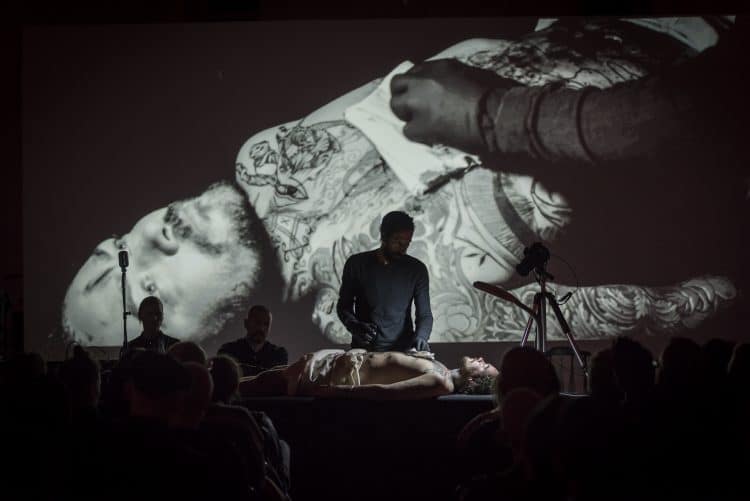 Judaean Desert documents an intimate session in which Body of Reverbs are joined by a group of fellow artists and friends, culminating in an extemporary collective performance – a unique experience in the open, powerfully charged desert lying east of Jerusalem. While Servadio slowly proceeds in his act, the small group gathers closer, following the hypnotic rhythm of the needle reverberating through a simple mono amp; handclaps, banging of rocks and sparse percussion begin to amass, a collection of crude sounds echoing in the vast emptiness. As the performance progresses towards its crescendo, so does the improvised orchestra, honing in on a climax of ecstatic noise and primitive rejoicing.
This one-hour-long session — which was recorded and filmed in its entirety — has been edited and cut into two excerpts, and aims to convey to the viewer the feeling of an extraordinary, unimagined collective energy.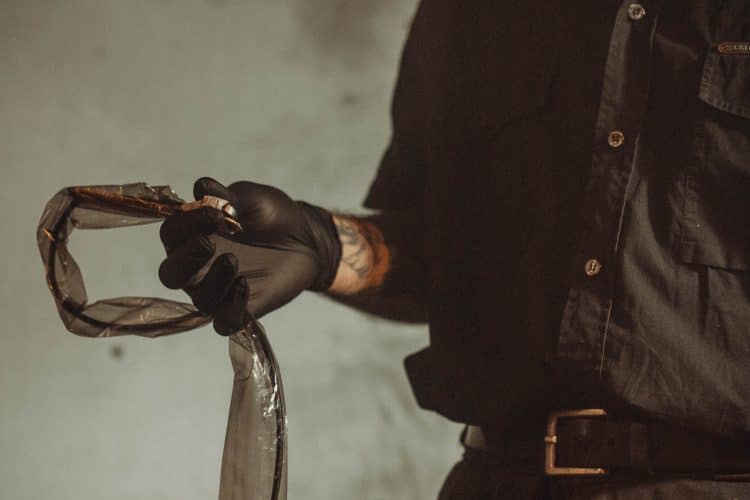 The desert is such a peculiar location – very different from the decadent, obscure, industrial imagery you are usually projected into. How and why did you choose that as a stage for this performance?
Sometimes with our fellow artists, we gather in different places, like a spontaneous residency. It is an occasion for reflections and confrontations on different topics.
During this trip, we've been hosted by our friends at Studio Strauss in Jerusalem, a collective of artists working between tattooing, performance art, and music.
We went on a trip and we decided to give a session of BOR to our dear friend Caro Ley. That's the reason why it was out in the open and that's the reason why it was so spontaneous. 
I wouldn't call it a performance. It was a session, a collective ritual. People gathered around us, a moment of reflection, the active reflection on tattooing and the value of marking the skin, trying to understand what it means to be at the center of a ritual and what it means to do it for a group of friends. That's why the result is so raw, it's very organic. We just had one battery-powered speaker and a couple of pedals, followed by rocks and tins.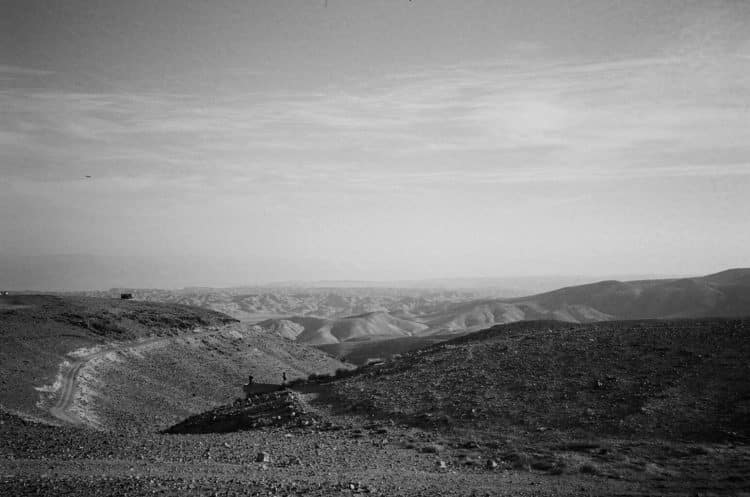 Do you use special machines or special equipment?
Over the last few years, we stripped down our equipment to the bare minimum. In the past, we experimented with different tattoo machines, linked to different kinds of sound equipment. We had the feeling that we were losing the connection and the focus on what is the core of the process in BOR. The person and its transformation throughout the session.
To do so we focussed on the interaction between the needle and the skin, that's why we hand-push the tattoo. With a contact microphone, we can amplify all the little scratches, pushes, and flicks. Doing so also enhances the involvement of the audience towards the person sitting through the session, they can better understand what is happening and if we achieve that, we have the right energies flowing.
Since this performance, we've always used handmade custom needles by Caro Ley. They are all very different, leaving different marks.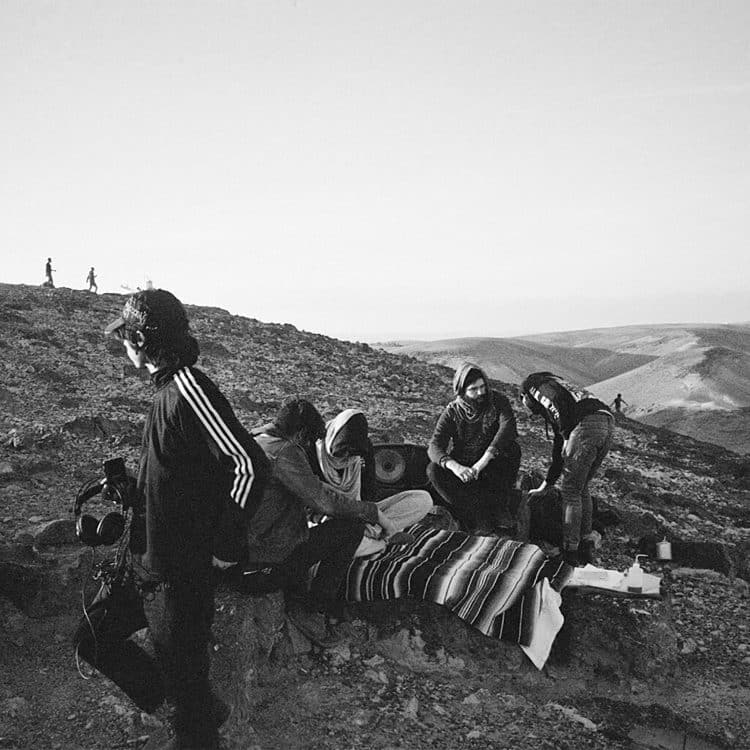 Any future plans? Live performances, events, more recordings?
We will perform in London on October 7th at the St Johns Church in Bethnal Green. The performance will be part of the Judgment Hall organized by our member Lupus. 
In 2018 we released an Lp with a book. We are now gathering materials for a new book that will trace back the evolution of BOR and focus on different aspects of unconventional tattoo practices.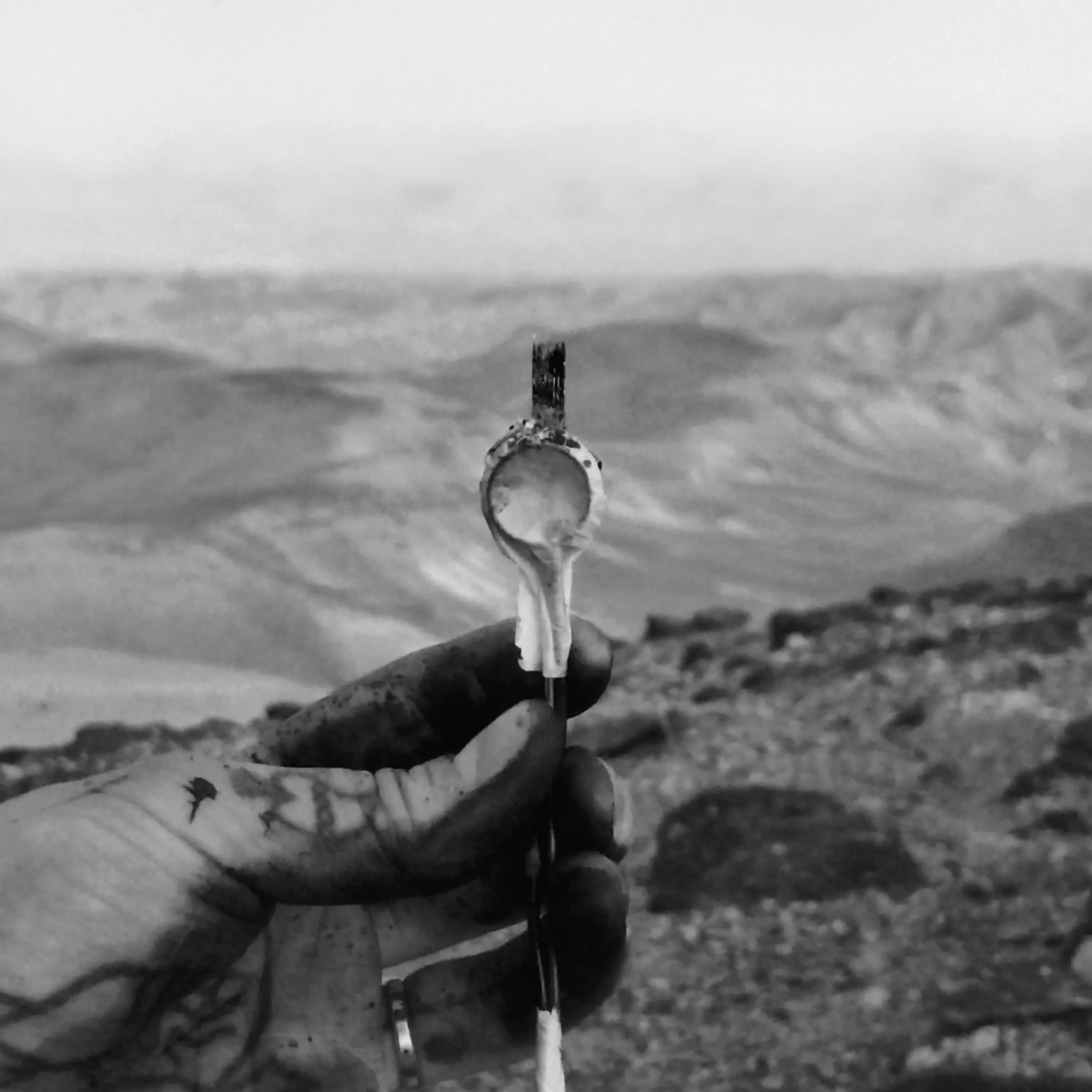 In this performance Body of Reverbs were:
Michele Servadio, Alberto Brunello, Mik Boiter, Caro Ley.
Recorded in the Judaean Desert by Mattia Portello; mixed and edited by Alberto Brunello; mastered by Riccardo Mazza. Cover photo by Michele Servadio, layout by Iacopo Gradassi.
Tracklist
Side A Marvelling at the joy of pain – 6'04"
Side B Frequencies as the only credible evidence of the gods – 5'55"
Pre-orders: https://zenhex.it/releases/judaean-desert-7/