Listen to the Cosmic Sounds Of MEMNON SA and MISER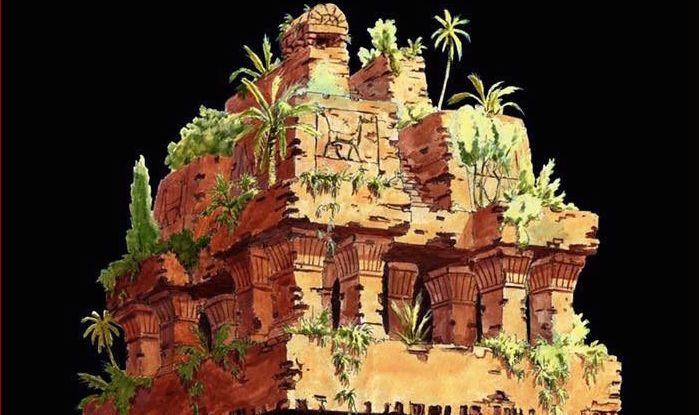 How awesome is the collabo project between MEMNON SA and MISER called PILLARS OF TIAMAT? It's beyond majestic and transcendental – these two have created a sonic voyage that defies labels! In a world full of madness, I love music that uplifts and heals. PILLARS OF TIAMAT's songs sound like no other. I feel honored that they have chosen CVLT Nation as the platform to premiere their new song "Seven Bells of Katha Hem." ASTRAL NOIZE RECORDS is releasing a very limited edition tape that can be pre-ordered HERE!
'Pillars of Tiamat' was conceived and recorded without any prior writing or planning by the collective – an experiment that resulted in three elongated sonic ruminations, that whilst almost entirely improvised, remain impressively stoic and meticulously considered in nature. The EP celebrates a symbiotic relationship between the two artists, with its three tracks highlighting a strong emphasis on textural ambience throughout, embracing Memnom Sa's prominent usage of vintage synthesisers in order to transmit an otherworldly quality to the primal churn of the guitarless rhythm-section that is Miser.
Enjoy this post? Donate to CVLT Nation to help keep us going!