Most Incendiary D-Best Release of 2017!…
IMPALERS 'Cellar Dweller' Streaming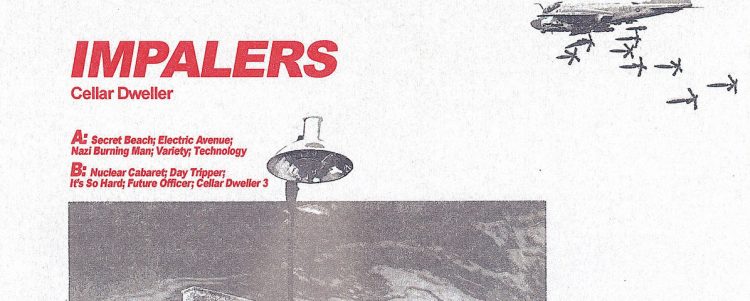 Ring the motherfucking ALARM!!! IMPALERS have a new LP out now via 540 Records (US)/Static Shock Records ( EU) called Cellar Dweller, and it rocks harder than…the hardest rock you can think of! From the moment you press play, this record is off to the fucking races and full of catchy riffs laced with D-Beat, plus a healthy dose of Classic Rock. Some people might hate me for saying this, but I am not sure if Discharge ever made a record this sick – IMPALERS are next level RAGE AND FURY!!! If you love sick music like I do, you better pick up a copy before they are all gone. They are playing some West Coast dates this month which we will post below. I remember when I heard this bands first demo and it left me speechless. Guess what, they have fucking done it again…game recognize game: IMPALERS can not be fucked with. Thank you to everyone who made this record possible, because it's one of my favorites of the year, straight up!
Cover by Art by J.S. Aurelius
8/22 – Seattle, WA 8/23 – Vancouver, BC 8/24 – Portland, OR
Enjoy this post? Donate to CVLT Nation to help keep us going!