#10 PETBRICK Ayan EP
Set IT OFF…Say It LOUD…PETBRICK's new EP Ayan is setting it OFF non-stop and this is me trying not to be overly hyped! Over the course of 9 minutes, they teleport your mind to a place where Tribal Psychedelic Techno Reigns SUPREME! From the moment you press play, you will realize that PETBRICK can't be fucked with!
Released May 20, 2022, via Rocket Recordings.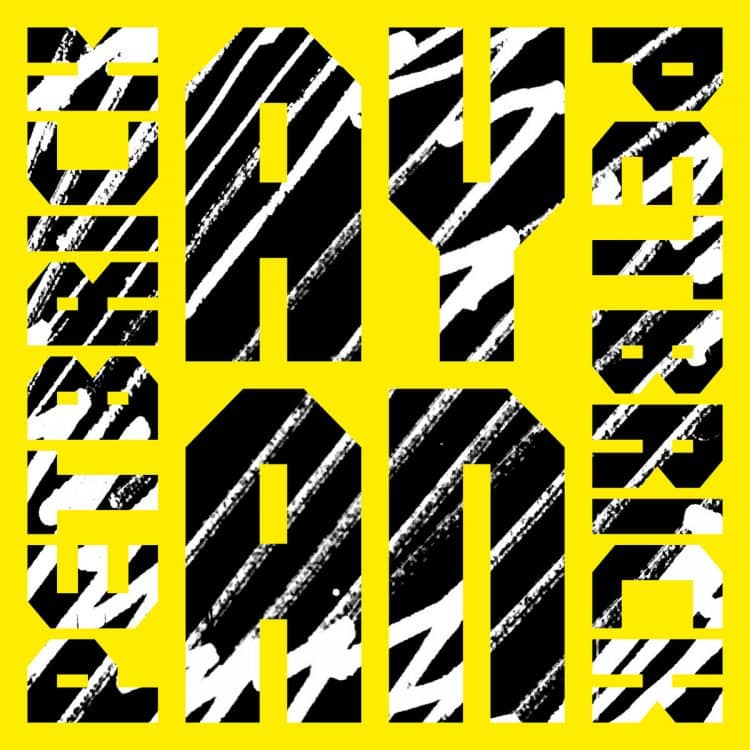 #9 IV HORSEMEN Parade Nocturne
IV HORSEMEN's new record Parade Nocturne feels like the soundtrack to the fatal last ride that's been threatening our horizons for the past couple millennia. The droning vocals gallop across a seething, pulsing industrial landscape.
Released November 3, 2022, via aufnahme + wiedergabe.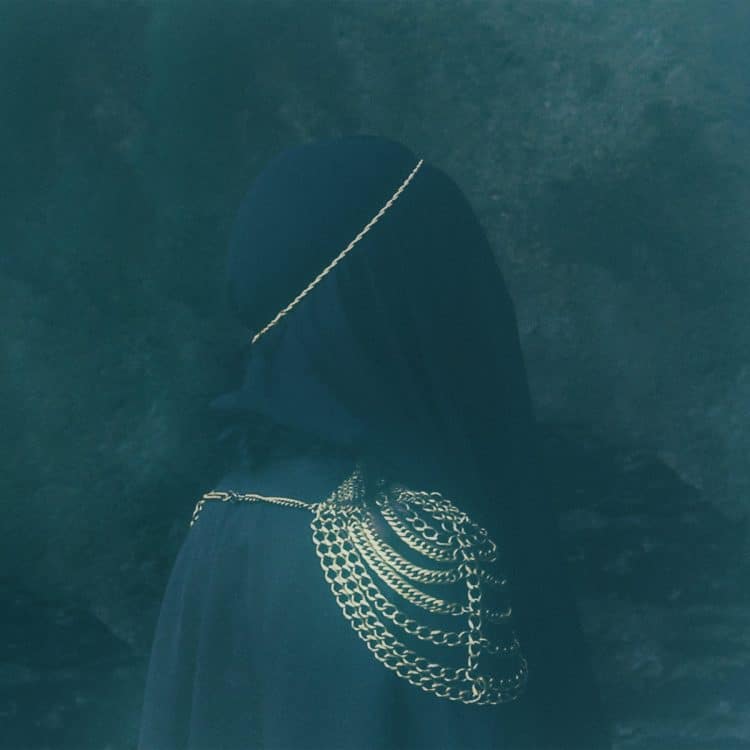 #8 YANWYTYA Through The Prism Of Flesh
Oh, Hell Fucking YES! The new YANWYTYA Through The Prism Of Flesh is one of my favorite HEAVY Records of 2022. Every song on this tape is a beast!!! Real talk, this project defies genres but also kicks ass in so many different genres. You could say that they are Black Metal! You could say they are Industrial! You could say that they are Power Electronics! What I will say is that YANWYTYA has manifested an album that stands alone in its awesomeness!!! When y'all hear "Never Real, Always True," it feels like going to your favorite horror movies with a sick soundtrack of all of our RAGE. Personally, I'm thrilled to blast Through The Prism Of Flesh LOUD AF because it's that damn good.
Released September 20, 2022, via Instruments Of Discipline.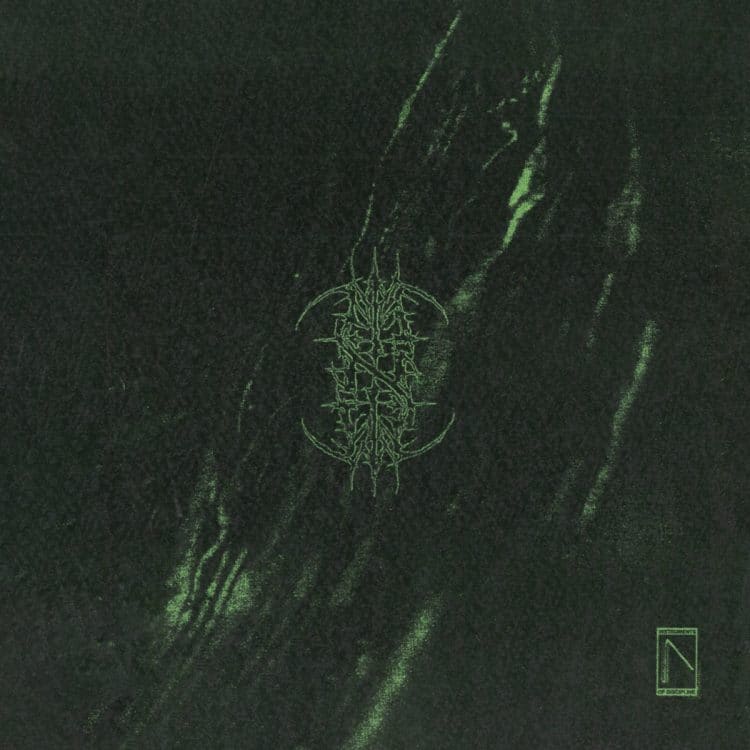 #7 SPIKE HELLIS S/T
If you're overwhelmed by the modern era with its panopticon-style control apparatuses and dopamine drip surveillance state, you're probably a sentient, somewhat functioning human being. Congratulations—you've stayed in reality despite the twenty-four-hour news cycle, contradicting international relations, and emperors that no longer even care to be clothed. As always, the music world reflects every conceivable emotion and affirms your intuition and LA's SPIKE HELLIS is no exception, honoring the EBM and industrial cannon from the onset of global neoliberalism while augmenting it with the perfect quantum of digital distress ever-present as the real world appears to decay into a dust of electronic particles and simply blow away in an atomic cloud. Written By Lilian Void
Released April 1, 2022, via Over-Pop.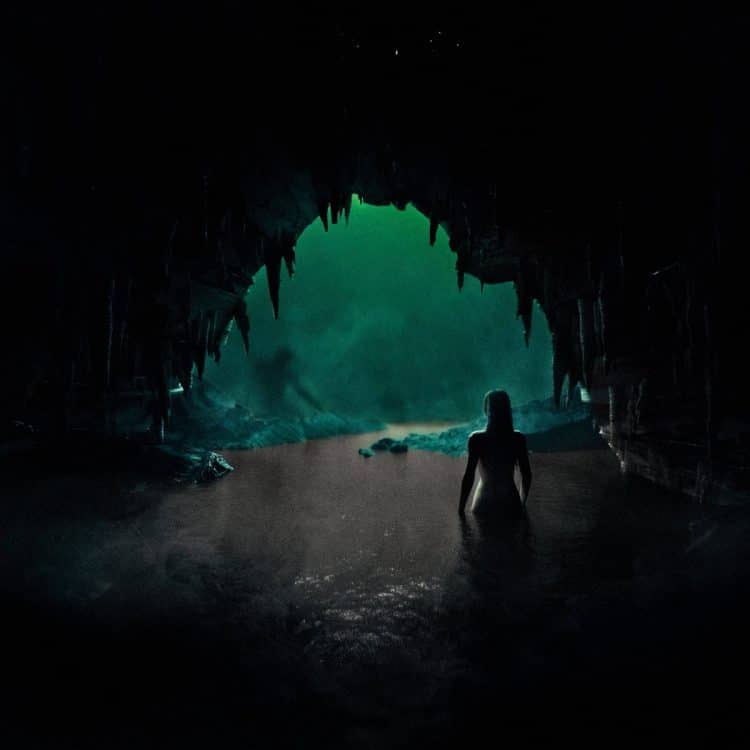 #6 BACKXWASH His Happiness Shall Come First Even Though We Are Suffering
BACKXWASH has a new album that's giving me full-body chills as I'm listening to it. You can call her music horrorcore or industrial rap, but I'm going to call it a harrowing hip-hop ascent to the heart of an emotional volcanic eruption. Her massive, cinematic production makes every track on His Happiness Shall Come First Even Though We Are Suffering an immersive experience, like stepping into an isolation chamber that suddenly fills with a cacophony of rhythmic rage, pain, love, and fear. I feel like BACKXWASH is digging up the badly concealed bodies under the religious, colonial, and corporate headquarters and forcing the complicit masses to choke on their rotting flesh. She's shedding these shadows and emerging triumphant.
Released October 31, 2022.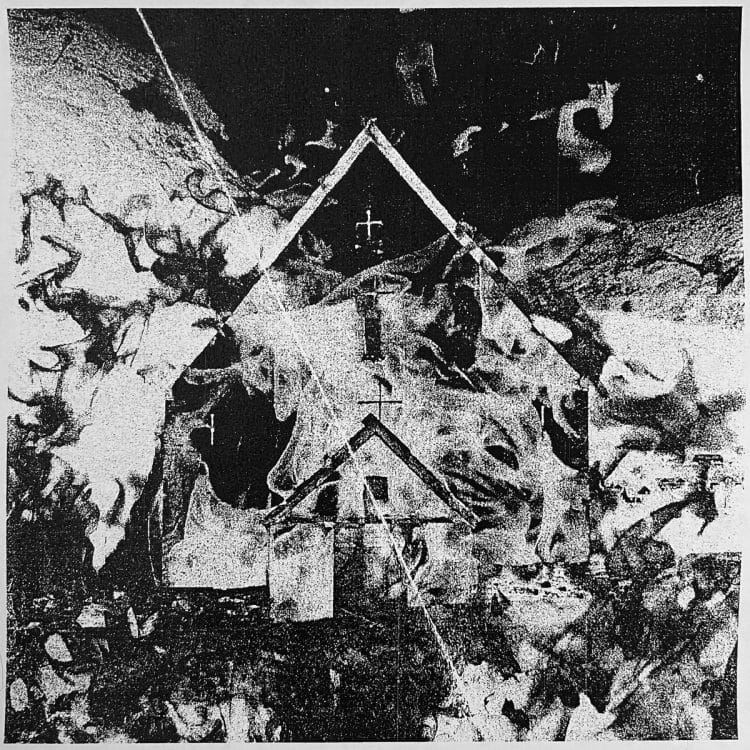 #5 SCHACKE Apocalyptic Decadence
What does the label Instruments of Discipline mean to me? They represent a state of mind that is free from judgment and a sonic space that is safe for me to explore new sounds! This is why when I saw that they were releasing a new Schacke project entitled Apocalyptic Decadence I had to turn y'all on to it! Over the course of 10 tracks, this creative human takes on a journey to a time and place that is pure BLISS! Their music is more than just techno, it sounds like the inner working of machines while still making me think of mother nature. I can't front, some tunes take me back to 1997 when I was off my head on E and would dance for hours at San Francisco End UP! Schacke kills it on the tune "Motorsports" — the groove is so addictive I can't help but dance! The song "Dungeon Crawler" is sexy as fuck and makes me want to wave my hedonism flag HIGH AF! Join me as I celebrate this new Schacke release. If we all danced our lives away we could change the world.
Released July 15, 2022, via Instruments of Discipline.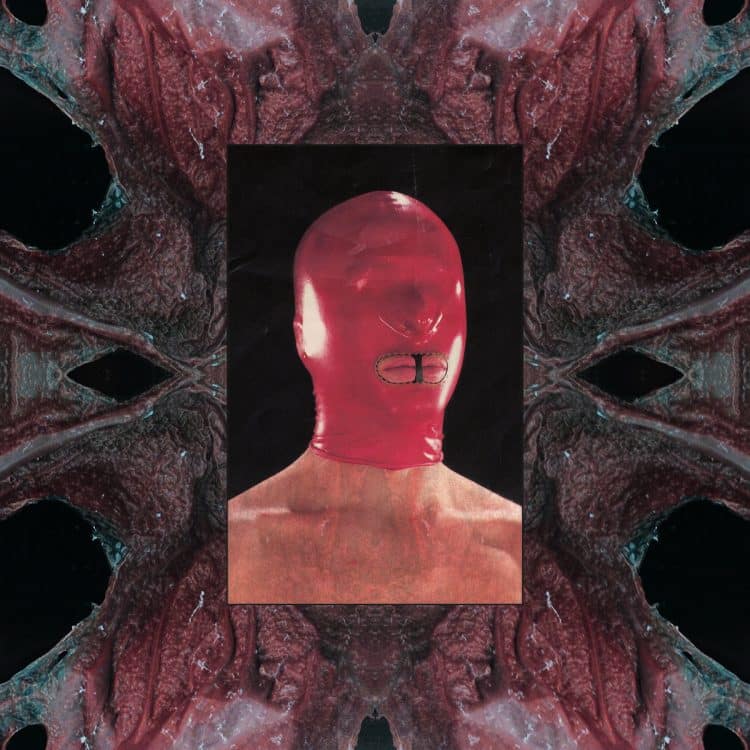 #4 BORIS BARKSDALE Mind over Matter
WTF — this new Boris Barksdale record Mind over Matter is fucking beyond awesome! The beats you will encounter on this record will have you dancing into your next lifetime! Press play on track four "Mindset B3" and you will feel what I'm talking about. Boris creates razor-sharp grooves that are both sinister but warm at the same time! I can't help but think about the next time I DJ when I hear this record because I know I will get the party started with this record. Yeah, the world has been upside down for the last two years, but bumpin this album gives me so much hope. The atmosphere you will experience on this offering is spot on. I want to walk all over Berlin with Mind over Matter blasting in my headphones and dancing my ass OFF!
Released February 7, 2022, via Natural Sciences.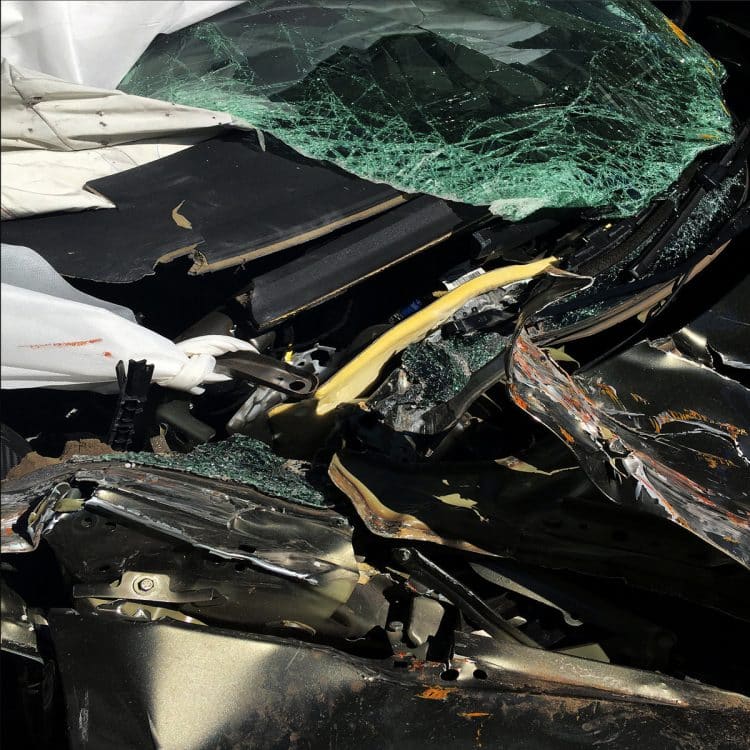 #3 RAINY MILLER Desquamation (Fire, Burn. Nobody)
Rainy Miller's new album Desquamation (Fire, Burn. Nobody) puts a smile on my face and at the same time puts me into deep thought. This sonic affair reminds me of waking up in London to grey skies and by mid-afternoon, the sun comes out for a couple of hours then it rains again. Rainy's songs break down only to flow into new audio shapes that leave the listener transfixed. Trust me when you blast Desquamation (Fire, Burn. Nobody) you will never get bored because all of a sudden a new sound or drum pattern will jump into your eardrum.
On songs like "July III," I realize that the ghost of pirate radio and Speed Garage has morphed into a new kind of creative energy. I love that Rainy has the courage to manifest a record that is not confined by one genre. In the words of ODB, "No Father To His Style," this is why this album is going to grow with me. On tunes like "Misery is as Misery Does," Miller speaks about the human condition in us all and these are the kind of tunes that give me the power to fight against my own negative self-talk. I want y'all to imagine if R&B has created in the mad mind of a sci-fi inventor from another planet — the outcome would be "Way Out (ft. Blackhaine, Mosley)." Read full feature HERE.
Released November 2, 2022, via HEAD II.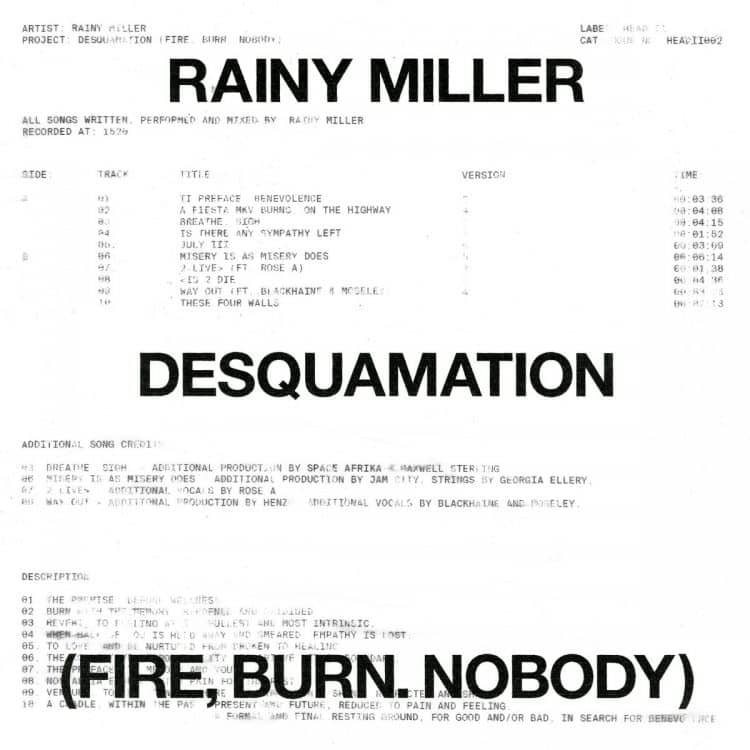 #2 L.O.T.I.O.N. W​.​A​.​R. In The Digital Realm
If I sat on my local school board I would make the new L.O.T.I.O.N. Multinational Corporation's album W​.​A​.​R. In The Digital Realm a part of the school curriculum for K-12. It would be an all-out dance party for the younger kids, but for the older kids, it would be a lesson in all the things they should be learning. I don't sit on the school board, but I am a parent of two young daughters and this is the kind of music that is being played in our home while they play Lego.
I've got to say, damn, L.O.T.I.O.N. has done it again because this album slams on so many levels! It will plug you into a reality that is hidden from the masses or they just might be too blind to see. Their songs will inject you with dance energy and at the same time turn y'all on to knowledge that all of us need to hear. When I hear songs like "Every Last One" with lyrics like "Accelerate When we separate The heads of the state Immediate decapitation," or "The only good cop is a dead cop Dead cop Dead cop Immediate decapitation" — how could I not be an instant fan!!! When I hear Alex sing, "As the master plays Of torture of hate No way to live And worse no way to die," on the song "I Have No Mouth And I Must Scream" it's evident that our worldview is aligned. Musically speaking, imagine if Psychic TV Godstar era decided to collaborate with Atari Teenage Riot — the outcome might sound like W​.​A​.​R. In The Digital Realm. Read the full feature HERE.
Released September 2, 2022, via Static Shock Records.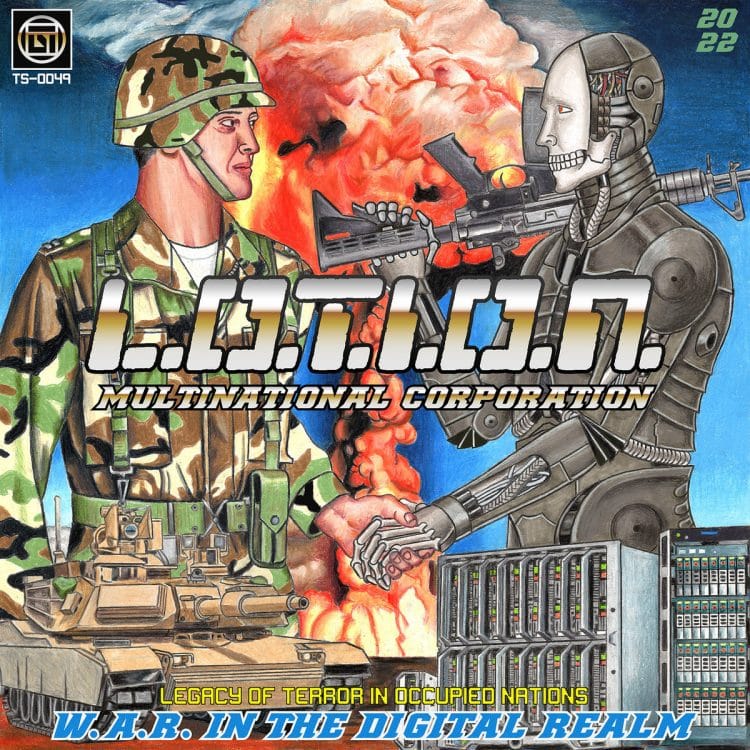 #1 N8NOFACE HOMICIDE
Imagine if Atari Teenage Riot, Wu-Tang Clan, Devo, and Joy Division decided to create a group together the outcome might sound like N8NOFACE. Real Talk, in the words of ODB, "No Father To His Style" — this artist is tapped into a creative space that is free from anyone else's expectations which is why his music is so rad!
Released April 29, 2022, via SIN CARA RECORDS and Blackhouse.