HEAVY HOUR 8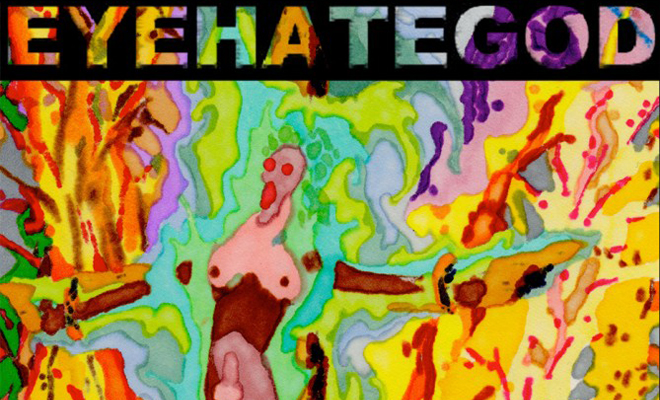 Poster Artwork by M.A.N.
Thanks for checking out the 8th installment of the "Heavy Hour", I am going to be sharing 8 of the Heaviest Bands kicking around the Underground. On 1/24/14, one of the Heaviest shows of 2014 took place. Topping the bill was Eyehategod and Graves at Sea – you can find footage of both bands by clicking here. Thanks to Jimmy Rosano for capturing footage of the first three bands I am sharing-
Lidtoker is one of the Heaviest bands on the planet. I've heard stories about these guys being so loud that they blew out windows from the neighboring house from a gig that they were playing at. Hopefully this powerful duo will get around to recording a proper album, until then check out some footage.

Swamp Witch is the sludge band that I play in. Having the opportunity to play with bands and people that you respect is a great honor, and one of the best things that can come from playing in a band. We got a new drummer and a second guitarist now; this was the first show with our new lineup. Our next show is in my hometown, with Eyehategod & Bädr Vogu at The San Jose Rock Shop on 4/25. We are also doing a Live Mic/Radio/Video/Webstream on KFJC FM in the Los Altos Hills with Lord Gravestench on 4/26 with our Grindcore friends from Fresno, Fiend. I am putting out copies of our first release, "Gnosis", through my label, Transylvanian Tapes, in time for these shows. If you are interested in obtaining a copy click here or keep an eye out inside all of the cool Bay Area Music stores.

Swamp Witch Bandcamp
Augurs is a heavy band from Oakland. Within their first year of existence as a band they have already made serious waves in the local Underground Community. They came out guns'a'blazin' from their inception with recording at Earhammer Studios. If you get the opportunity to work with Greg Wilkinson or Salvador Raya, the Brains & Ears behind Earhammer Studios, your band is going to produce one of the Heaviest records you could possibly ever conjure. Augurs has recently finished recording at Earhammer Studios again for releases coming out later this year. Catch them with Eyehategod and Plague Widow in Sacramento on 4/23 and they will also be touring up to Canada and through the West Coast June 10-15th.

Augurs Bandcamp
Pallbearer is a doom band from Little Rock, Arkansas. They first caught my attention with their impressive 2010 demo. They used to play in a Noise Rock/Drone band called Sports before playing Traditional Doom. Here's nearly 30 minutes of their first performance in Oakland.

Pallbearer Bandcamp
Bädr Vogu is a sludge band from Oakland. This was footage of their first show of 2014 featuring their new bassist. They recently finished a new recording at Earhammer Studios in Oakland and will be touring all over America in July. Our bands are playing together on 4/25 alongside Eyehategod at The San Jose Rock Shop and they have another killer show lined up in San Francisco alongside Noothgrush and Wilt at The Elbo Room on May 4th.

Serpents of Dawn is a new doomed rock band from Oakland. This is early footage of the band performing with a frontman for the first time.

Serpents of Dawn Bandcamp
Noothgrush is a sludge band that currently resides in Oakland. They are the best Sludge band on the West Coast and this was their European Tour Preparation show. Here's footage of them playing "Humandemic", "Jundland Wastes", & a killer new song called "Entropy"! Catch them with Bädr Vogu and Wilt at The Elbo room in San Francisco on 5/4/14.

Noothgrush Bandcamp
Necrot is a death metal band from Oakland. Their drummer, Chad Gailey, is one of the hardest and most pulverizing drummers I've ever seen, he is also one of the most active drummers in the Bay Area, you can catch him blasting away behind his kit in Vastum, Caffa, & Disinhibition as well. Their guitarist, Sonny Reinhardt, is a killer shredder that also spends time riffing in Saviours. Their bassist/vocalist, Luca Indrio, has monstrous guttural vocals and ripping bass lines. Catch them alongside Eyehategod, Deadpressure, DeathgraVe, & Abstracter on 4-22-14 at The San Jose Rock Shop.

Necrot Bandcamp
Enjoy this post? Donate to CVLT Nation to help keep us going!