"Concrete Realms of Pain" by Finnish Doom titans Caskets Open was originally released in 2020, but out of a mutual love for the album, Wise Blood Records and Seeing Red Records have teamed up to reissue the album stateside, on cassette and vinyl respectively. This is killer stuff and it's not hard to see why these labels have decided to spread the message.
The marriage of Hardcore to Doom and Sludge has been around at least since the Melvins and Black Flag lumbered on to stages decades ago, but once EyeHateGod appeared, their brand of Black Flag meets Black Sabbath have become the template for all other similarly minded bands since. Finnish mad men Caskets Open also combine the two genres but they follow their own path and come up with a sound as unique as it is crushing.
Album opener "Four Shrines" sets the stage nicely for what is to come. A juggernaut bass riff begins the tune, soon joined by drums. When the guitars and vocals arrive, we are firmly lost among a wasteland of tectonic yet mournful Doom. The vocal style places matters in the traditional Doom vein, bringing to mind Karl Simon of The Gates of Slumber. But just past the four-minute mark, Caskets Open abruptly switches gears and launches into a furious Hardcore assault. But rather than defaulting to Black Flag or a similar band for influence, the trio summons fellow Scandinavians Anti-Cimex or even Mob 47 for inspiration. The sudden tempo shift shouldn't work but it does, as if the despondency conveyed by the Doom sections suddenly erupts into a hatred of life that cannot be contained. From here, they seamlessly move through some more high-octane Metal before bringing the song to a close.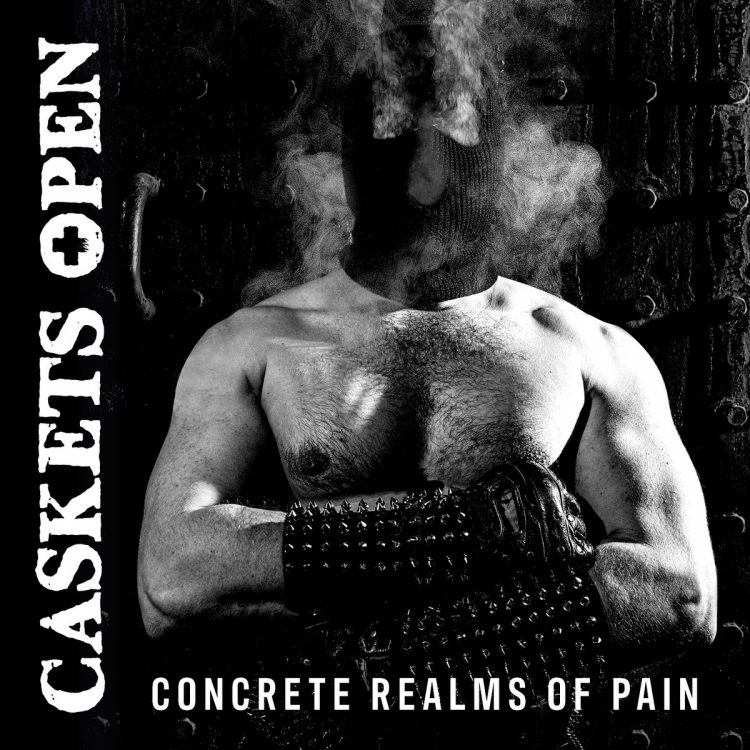 For the rest of the album, Caskets Open continues the tightrope walk between styles. The Doom is sparse but intensely heavy while the Hardcore parts tend to push in close, claustrophobic in their feral ferocity. The production plays a great part in this. There is a lot of sonic space, the separation between instruments clearly audible. On the more depressive Doom sections of tracks like "Homecoming" or "White Animal", one can almost hear the chamber the band seems to be performing in. Yet, when things get fast and loud, the same instruments close in from all sides. The opening of "Tadens Tolthe" sounds like Infest, an almost Power Violence intensity instantly overwhelming everything around it. But the band stops on a dime, and things become uncomfortably quiet. It's like stepping out of a hurricane and into a deep cave.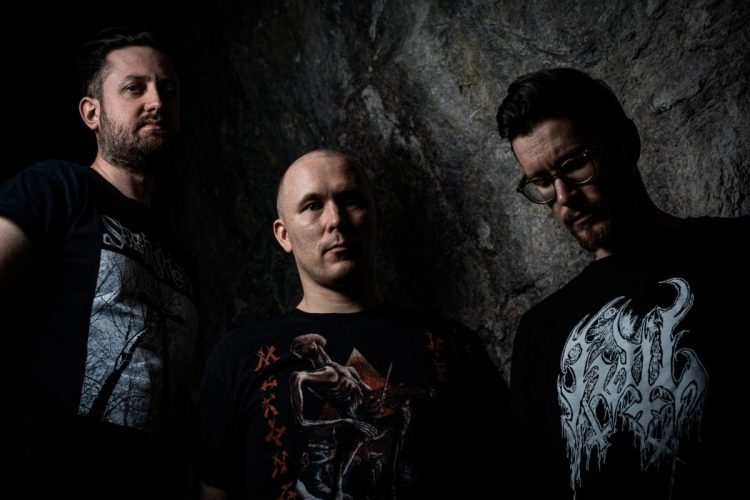 Caskets Open have a few other tricks up their sleeves as well. "Blossom" starts off with a quick drum and bass duet that pulls from Post-Punk, as does "Tunnel Guard". The album closer "Pale Hunter" ends with a chaotic bit of Black Metal speed and coldness. Throughout, the vocal melodies are both powerful and memorable. The guitar solos, while few in number, are always tasteful and effective, only arriving when they add to the overall experience.
"Concrete Realms of Pain" is an intensely powerful album, but despite my constant search for new bands and albums, this one initially slipped under my radar in 2020. Thanks to Wise Blood Records and Seeing Red Records for rectifying the situation. Hopefully, others will pick up this release and spread the word about these guys, because this is great and original material. Don't sleep on it.