When a band is labeled "sludge", it typically brings to mind a pretty basic take on slow, raw metal. No frills just pummeling. And in many ways, that's not a bad thing. And though a band might add the "experimental" tag to their sound, it doesn't always mean much. Most metal bands are tagged as experimental nowadays.
Pittsburgh-based PYRITHE has arrived to confound all preconceptions. Their take on sludge is complex and highly refined, and dare I say, experimental, but for real. Their debut full-length, Monuments to Impermanence drops on April 29th via Gilead Media and it is a mammoth and unpredictable album from start to finish.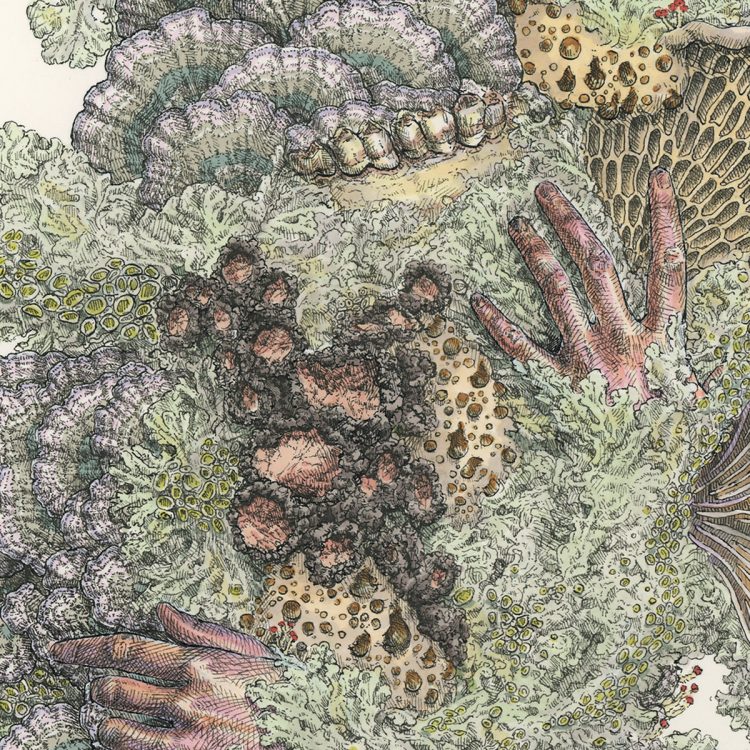 The album opener "Asurviance" doesn't immediately even seem like sludge at first. Instead, the listener is bombarded with blasts of noise that walk the line between free jazz and grindcore, but this is interspersed with moments of near silence. But then the doom arrives like mountains falling from the sky. The sound is immense. Pyrithe proves they don't need to resort to old tricks to pummel the listener into dust.
"Glioblastoma" proves equally hard to pin down. Featuring guest vocals Vicky Carbone, this track engages in the sort of asymmetrical sludge championed by the likes of Rwake or the criminally underrated Northless. The riffs are math-y but retain the heft of any sludge band worth their weight in sonic abuse. This track culminates in a droning coda that you'll never see coming but makes perfect sense. This is followed by "In Praise of the Enochian Trickster" which proves to be very heavy despite the clean guitar tones utilized throughout most of the song.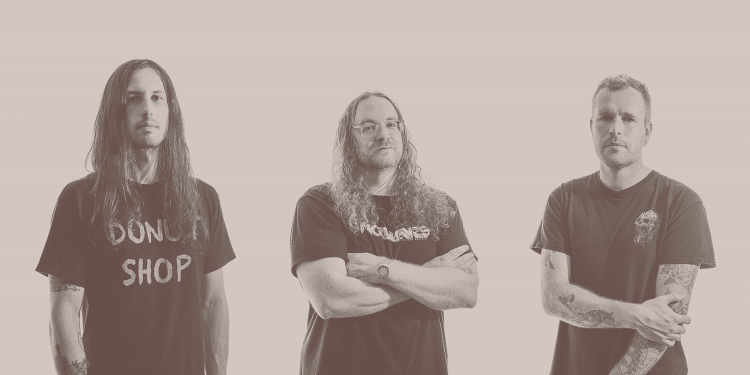 Speaking of guest vocalists, Doug Moore of Pyrrhon and Seputus contributes lyrics and vocals to the Neurosis-like "Earthen Anchors". The percussion starts at a menacing tribal crawl but soon explodes into a mix of a blast beat with utter cacophony. They find their way back to more math-ridden sludge eventually, but the overall effect is utterly feral. Yet in another unpredictable turn of events, the song winds down and closes with a bit of haunted ambiance, like a small section taken from an old Steve Roach album.
Monuments to Impermanence culminates with the one-two punch of "Ekphrastik I" and "Ekphrastik II". The former revels in more obtuse sludge before finding another blast beat that somehow finds the happy medium between grindcore and post-rock. The listener is contorted this way and then the next as Pyrithe maneuvers any number of hairpin turns and tempo changes. The latter arrives like a respite from the storm. Clean guitars plod along in a moody ambiance anchored by heavier drums. When the distortion returns, they find a hypnotic groove and ride it out. The intensity builds and the song feels like a mountain ritual straining towards a climax. Everything explodes once one last blast beat is summoned and the song closes with a clanging disintegration of found percussion.
While I certainly have no intention of disparaging more straightforward sludge/doom acts, Pyrithe transcends genre limitations with "Monuments to Impermanence". They provide everything from technical moments to atmosphere to experimental sections all in service of a greater vision. This is more than an exercise in musicianship, rather there is a desperation and anxiety present in these songs that truly hook the listener. Pyrithe deserves a much larger following and Monuments to Impermanence is just the record to do it.