Exclusive
CVLT Nation Streaming:
INFERNAL CURSE "Waters of Phlegeton"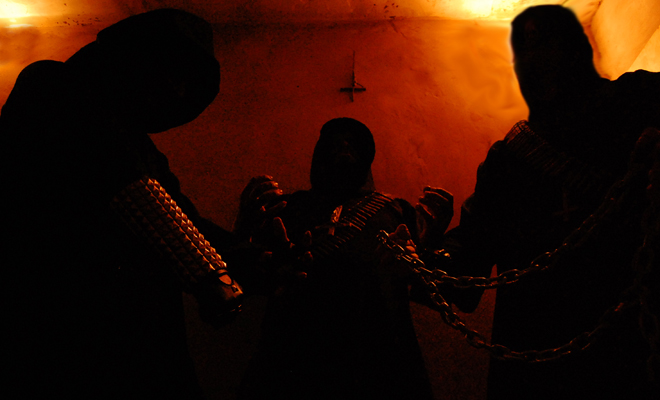 I feel like I have a bunch of demonic apes high on speed that have been fed zombie brains running around my skull! It might just be that I no longer live on earth, but have been cast into the blazing pits of Hell. I know what's causing all of these demented thoughts: it's barbaric and bestial riffs of INFERNAL CURSE who have a new record that will kill everyone on May 16th via Iron Bonehead Productions. Right here and now, CVLT Nation is streaming their new track "Waters of Phlegeton" below…All Hail The Beast INFERNAL CURSE KILLS!
Enjoy this post? Donate to CVLT Nation to help keep us going!