Suffocating in the Swarm of Cranes was easily in my top five albums of 2012, and needless to say I was firmly waiting for a new masterpiece from the Germans. Even if "Darkness Inflames These Sapphire Eyes" starts a lot like "Winter Cvlt" from Phantom Winter (another German band, ex-Omega Massif), it quickly becomes its own thing, and this right here applies to the whole record: something you recognize from the genre, but deeply dipped in the Downfall of Gaia universe.
I have this weird feeling that Aeon Unveils The Thrones Of Decay is cut into three pieces: the first part is a post-blackish, aggressive and hopeless sound that just makes your soul crave for a mercy killing; then you fall under a rather classical but effective post metal with an ambient aftertaste, only to finally go to a despairing ending that connects with the opening. Oh boy, was that epilogue creepy and awesome.
It all goes back full circle, I guess.
I would recommend you to see it as the discovery of a new ground, a new earth where you breathe easier, even if something hidden could very well destroy you at any moment. I also imagined it in my head as a soundtrack for the TV show "Vikings" and their vast green areas.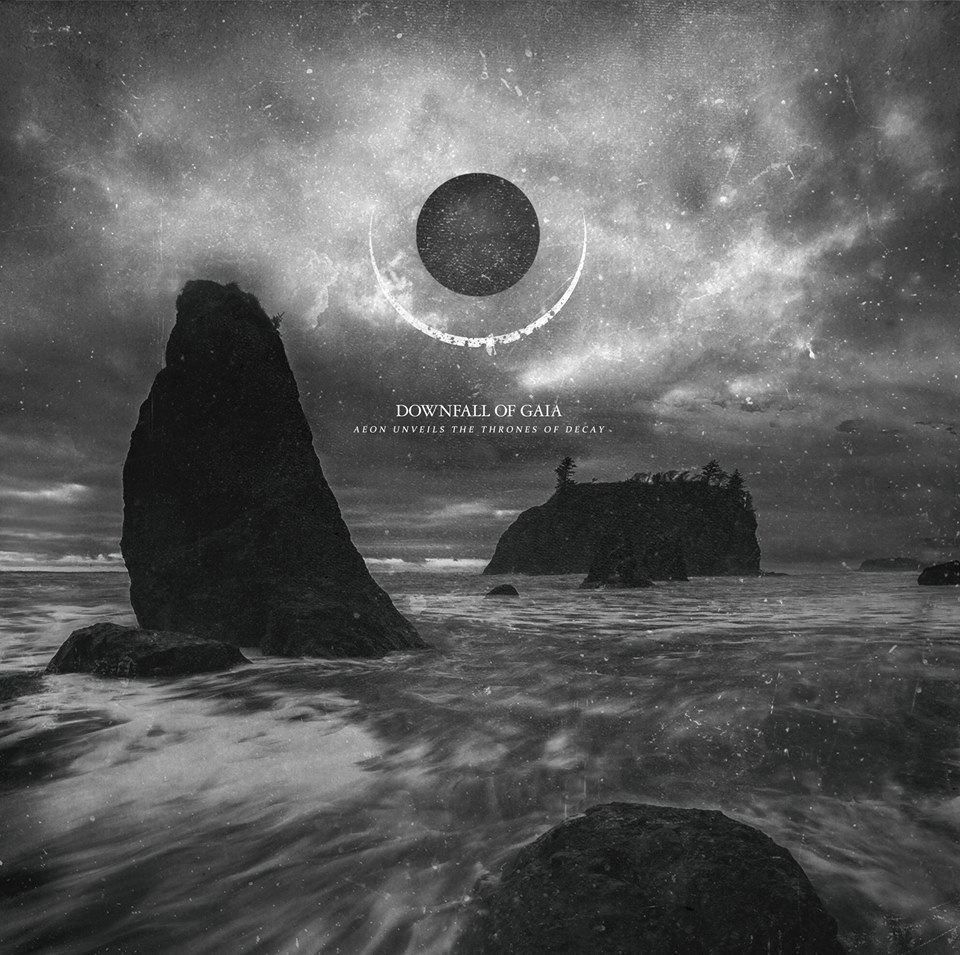 I think the two voices in this album really worked out perfectly; the pure black metal voice accompanies the blast beats and fast riffs, as the deeper doom/sludge voice is perfect for the slowed down, more ambient parts. Overall, every musician seemed on the same exact page as everyone else and it works out well (special mention to their drummer, the guy is a machine). This is chemistry right here.
I'd have to say, though, that this is not the kind of record that you can listen just one time to understand it, there is no possibility of "one and done". I've listened to it from beginning to end ten times before writing about it, and each time my favorite track was different than the one before, simply because their sound is so rich that I discovered new details along the way or just new ways to understand what was happening. My final "coup de coeur" has to be "To Carry Myself to the Grave" though.
In the end, I couldn't say if it's better or not than Suffocating… due to the fact that I honestly don't care that much about rating records, but mostly because it's a whole new feeling, a different perspective on their music even if at first it can seem a little similar. I really dig Aeon and it's, again, probably in my top five albums of 2014, looking forward to see them blow my mind live.