On a Monday night in Tucson in 2015, Primitive Man headlined a show with two other doom powerhouses, Northless and North. Metal Nights were in a trial period for the bar, which focused mostly on a downtown college crowd but was humoring one of their DJs by booking heavy bands. That night was the last metal show for the venue, and the eardrum-rending ferocity of Primitive Man is largely responsible. The mostly glass walls of the venue were in danger of shivering off their foundations and, to anyone patronizing local businesses or living in houses nearby, it likely sounded like the earth itself was opening up. While the shuttering of those events was a shame for Tucson, it is a testament to the sheer power of those bands, especially Primitive Man. One is different after seeing this band, as their performances, cacophonous and strenuous, are rituals as much as concerts.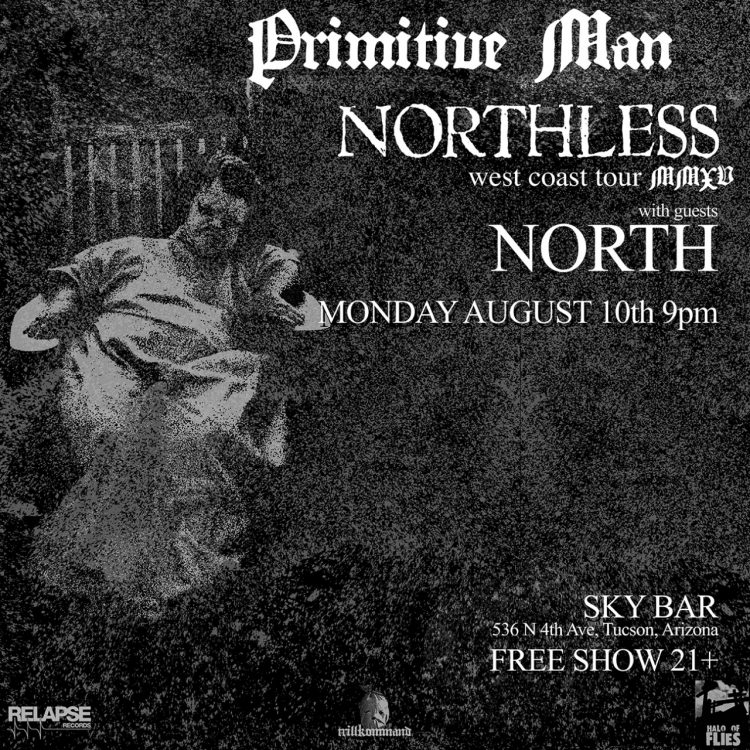 Although one must take any opportunity to see one of Primitive Man's life-changing live sets, the recording on their new full-length, Immersion, is loyal and manages to capture the band's horrifying intensity. Since 2013, Denver's blackened sludge/doom trio has been rewriting the book on heavy music, and Immersion is the darkest thing they've produced to date. As with Primitive Man's other universally celebrated releases, it takes the listener on a distressing tour of the human psyche. Ethan Lee McCarthy (vocals, guitar), Jonathan Campos (bass), and Joe Linden (drums) recreate the evils one encounters in their loneliest hours, when they are at their most hopeless and afraid. McCarthy says the songs on Immersion focus on "death, mental illness, death threats, being a touring musician/working in the music industry, social unrest, feeling unsafe, failed relationships and mental illness manifesting itself as demonic possession. The whole album is about the life I live and how I experience it through a manic & cynical lens."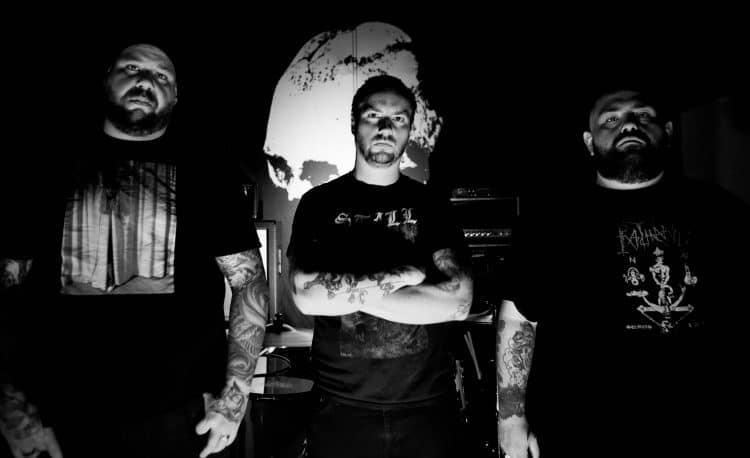 Immersion is a soundscape of Hell. McCarthy joins Chip King (The Body), John Gossard (Weakling), Madison Marshall (Cloud Rat), and Maurice De Jong (Gnaw Their Tongues) in generating a blackened vocal style that is instantly recognizable, and his voice has an emotional heft that is greater than that of most of his contemporaries. His guttural roar is the bawl of a commanding executioner, carrying the weight of loss, guilt, sin, and hatred on his conscience. The thudding, unrelenting pulse of Campos's bass and Linden's drums are the pounding of near and far megaton bombs, creating a constant feeling of tension, of imminence. McCarthy says, "The album is best played LOUD," and through appropriate speakers, Campos's low end will rattle your guts, while Linden's authoritative drumming punches you in the chest.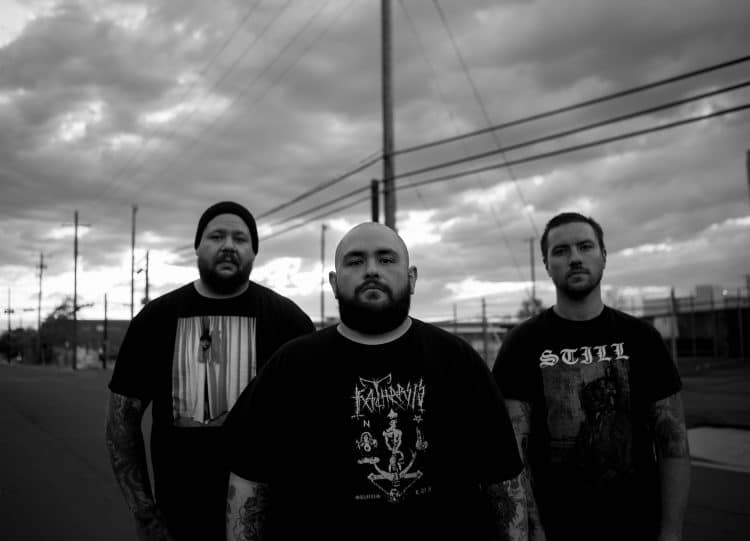 To call this a doom album wouldn't be fair. It would hole it away in some neat pocket for end-of-year list convenience. This isn't a doom album. This is a damnation album. This album says there is no looking back, for everything you've ever loved has turned to salt and ash. No other current band—with the possible exception of Dragged Into Sunlight—manages to create this obsidian blackness, this venomous misanthropy, which gives up on light and life. More than in any of their previous releases, the band plays as one. McCarthy says, "We took our time crafting these songs together. Most of them were written in the jam space. Even if I have an initial idea, it is still put through a filter and refined when Jon and Joe hear it." The songs are cohesive, finely tuned war machines. They are also organic and pace as though they breathe with human lungs.
The album's opener and first single, "The Lifer," is an abyssal earthquake, immediately setting the expectation that Immersion should be considered for heaviest album of the year. The suffocating pitch and pace, lower and slower as the song progresses, conjures the image of some unfortunate soul, weighed down with lead chains, descending into deeper and darker trenches of the sea. On the second single, "Menacing," you are a frog in hot oil, gradually boiling and burning in your own ignorance and helplessness, in a wash of thundering riffs and menacing feedback.
Outside of Primitive Man, McCarthy dedicates his artistic talents to the recently resurrected grindcore band Vermin Womb and his noise/drone project Many Blessings. "I have a more introspective, thoughtful and brooding approach when I'm working on Primitive Man stuff," he says. "Even with the moments of chaos, it's more of a 'controlled chaos' sort of thing. Vermin Womb is unhinged. Many Blessings can be whatever I want it to be. The people I play with also have a say in how things come together as well. I'm only 1 of 3 in either situation." He has also become well known for his visual art, which has become increasingly prevalent as other bands use it's disturbing images for album art and merchandise. His art project was recently dubbed Hell Simulation. "Regarding art for Hell Simulation, sometimes I want to push a specific message, other times I want to deal with some interpersonal things. It's probably the only thing I do where I will occasionally try to be funny (even if it is dark humor). Visual art is different in that way where I can cover the entire range of human emotion because it will still be in my style. I wouldn't feel comfortable singing about anything funny for Primitive Man or Vermin Womb…so I think I explore a lot of that visually instead. I also speak on religion which I RARELY ever do with Primitive Man."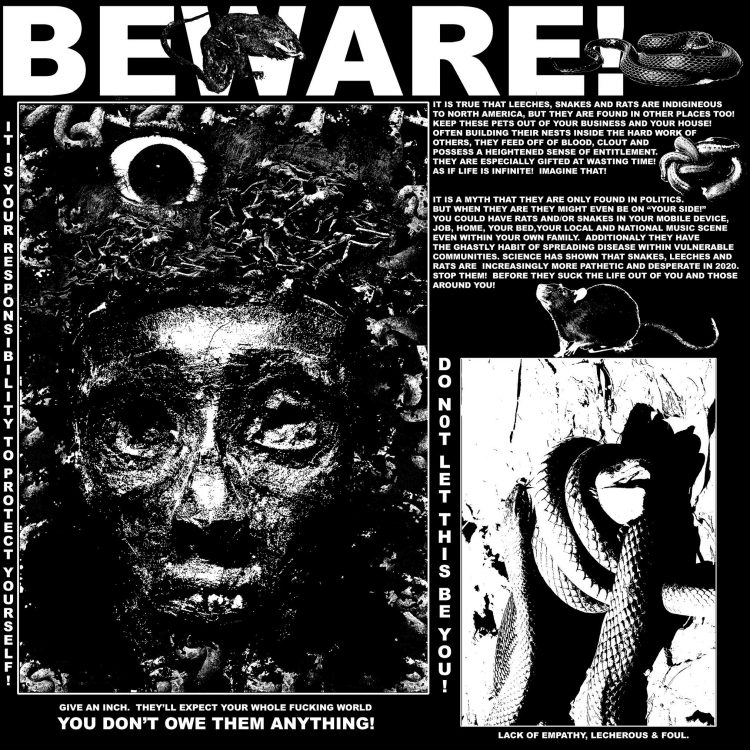 If Primitive Man's Immersion is humorless, it is certainly not emotionless. If it is nonreligious, it is certainly not without spirit. This music is powerful, and although it addresses hopeless and weakness, it can be totally empowering to the listener. Immersion makes your hair stand on end, but it also makes you stand up straight. The rich, bubbling tones of the album's closer, "Consumption," fill your veins and sinews, making you stronger, more confident, since you have survived the ordeal, the expedition into the dreary recesses of Immersion. The gigantic footsteps that resound with each all-in-one downbeat are terrifying but terrific, fortifying those who give this album the time and energy it deserves. When asked about goals for the release, McCarthy says:
"The total destruction of my enemies through sound and the preservation of my loved ones through vision."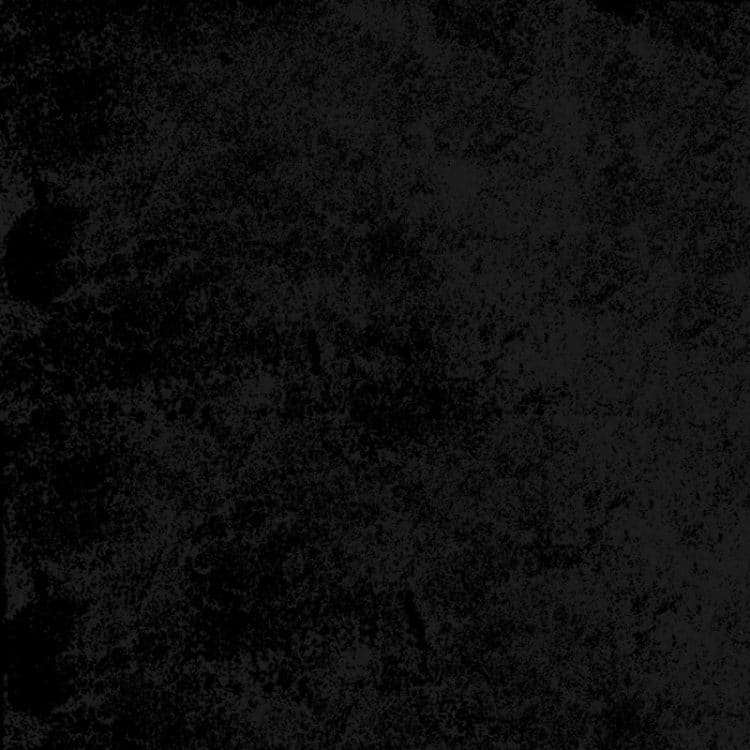 Primitive Man's new LP Immersion is out through Relapse Records on August 14th.