#10 Chassm Falling Forever
Chassm vocalist/guitarist Elijah Lee describes their music as sounds to make us "feel hopeless, depressed, and a great deal of grief." He's not referring to the track that we're excited to share with you today, "Dolores 2.0," but his words are fitting for the blend of sludge, post-rock, and blackened grunge I hear in it. It reminds me of what I lost when live music shut down—an emotional outlet. Live music is therapeutic for me, allowing me to release whatever feelings I've trapped in the trauma zone of my soul.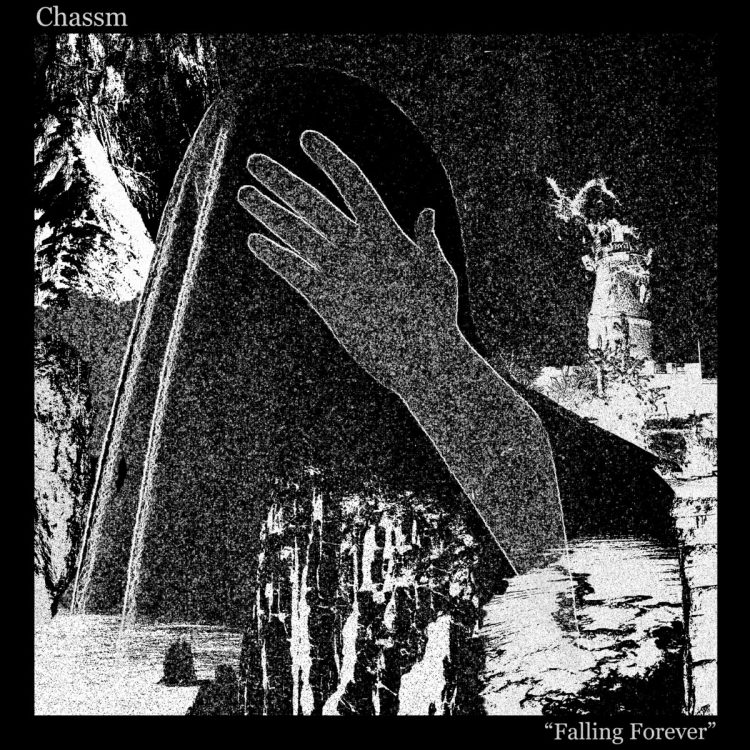 #9 MOROS High As Fuck And Ready To Die
Unholy Fucking YES!! The new MOROS demo High As Fuck and Ready to Die is a nonstop sludge killing machine! On the real, this band creates some of my favorite tunes from this genre. Their songs reek of the right amount of filth and they infest every part of your being every time you listen to them. MOROS songs are equal parts Hawkwind on Acid, Discharge Never Again-era, and EYEHATEGOD dirge which is why I'm addicted to them!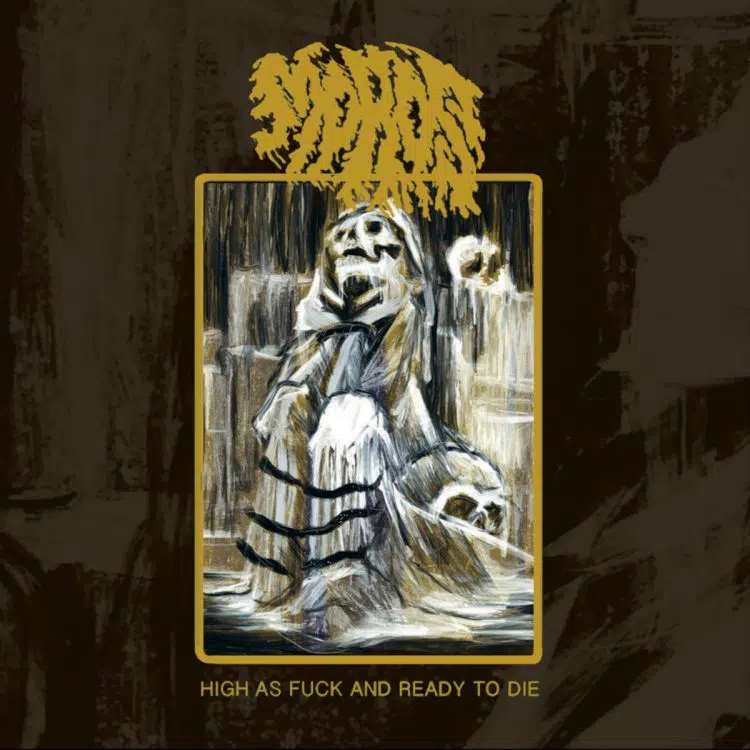 #8 BATTLE HAG Celestial Tyrant
Low, Slow, and Extremely Heavy are going to win this race! This is why I can't get enough of the new BATTLE HAG album Celestial Tyrant that's out now via Transylvanian Recordings. The record is almost an hour long and on the real, it's so fucking good that you will not want it to end. Real talk, this band creates the kind of Cosmic Doom that's full of beautiful sonic valleys. When I listen to the way that their songs unwind, it's the sorrowful, fragile parts that heal my broken heart! BATTLE HAG manifests what I like to call modern-day blues because every riff is dipped in pain and uplifts at the same time. Spark up a HUGE bowl, press play, and let Celestial Tyrant take your reality to a new space plus time. The song "Red Giant" is just that: an audio giant that is complex and extremely unreal. This band writes the Doom hymns we all need to hear right now and they do it for the passion, not the clout!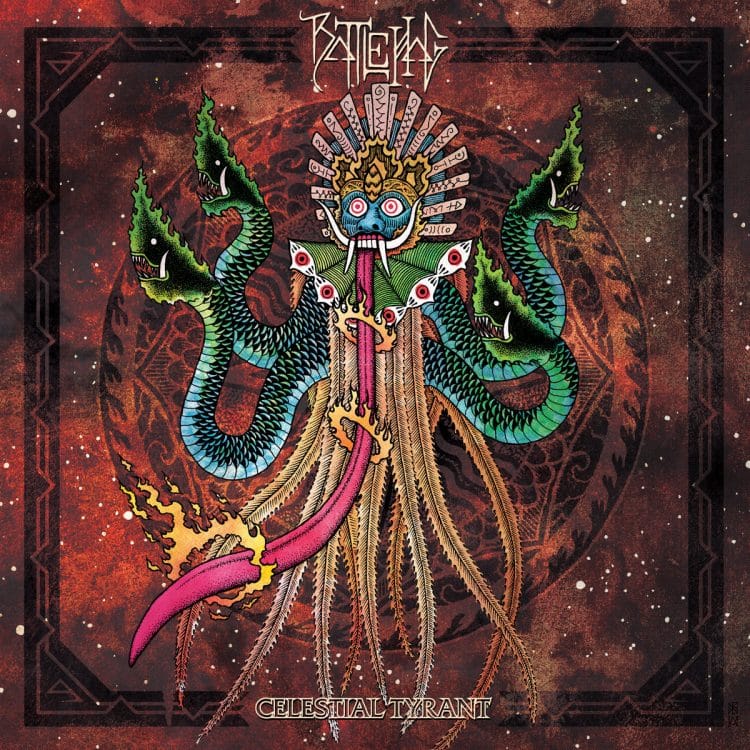 #7 DEEP TOMB DEEP TOMB
Have you ever tried to listen to happy music when your heart is heavy? It's counterintuitive. Light and airy music won't dig into your chest to expose the darkness within. To really feel, to really heal that deep pain you need to listen to something like the s/t record from DEEP TOMB (feat. members of Cave State, H.A.R.M., Violencia, and Bruce Campbell). The sludge sounds that this band creates feel like my flesh is being pummelled with a meat tenderizer. Crushing my blood vessels with pulverizing percussion and tearing at my skin with grating riffs so that I can fully experience the heaviness that's sitting like an iron cage in my chest. T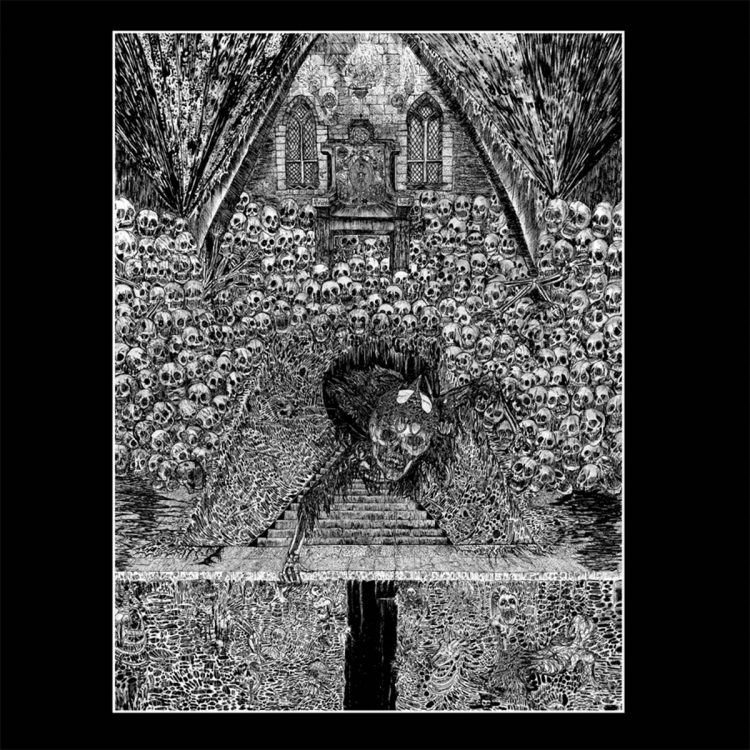 #6 Bled To Submission Bury Them In The Graves They Dug For You
Nashville's Bled to Submission exists at the intersection of crusty blackened punk of Trap Them, the noisy grind of Full of Hell, and the pounding USDM of Dying Fetus, putting them in league with similarly eclectic Nashville giants Yautja. A comparison to a band like Yautja–whose brilliance on this year's The Lurch finally seems to be earning the group the attention they deserve– shouldn't be taken lightly, but Bled to Submission's special bouquet of blackened sludge and grinding death is so powerful and so creatively composed that they, too, need to be on any reputable "must-listen of 2021" list. Released on Aaron Nichols's exclusive and ever-reliable Nerve Altar, Bled to Submission's Bury Them In The Graves They Dug For You, is a dynamic and dominant album, demanding that the world take notice of this dark artistry.
By EvanMC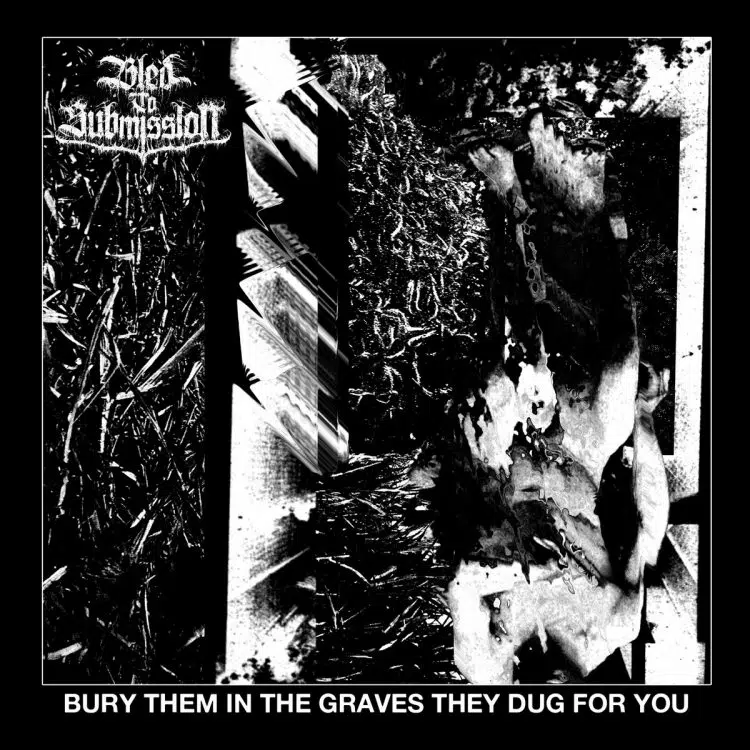 #5 ALL ARE TO RETURN AATR II
How will our descendants look upon us? In 2021, we're all clamoring for unity and blind to the digital walls being built around us. As societies, we trade information and opinion compulsively with total strangers. We befriend talking heads we've never met and who could care less about us. We agree and agree and agree until we've actually sold our souls to human devils. We're desperate to quell the loneliness and connect, but we're all trapped in a screen-sized box.
Listening to the haunting, digitized screams on the new ALL ARE TO RETURN video for their single "Carceri," I dispair the world we're creating. Because it's fiction, we're wired together so that we may consume ourselves. If our descendants hear this album, they'll see it as an accurate translation of the emotions we're artificially injected with by our interaction with technology. Searing noise that infiltrates our brains, driving percussion that marches us toward death, curving our spines, dulling our senses, and destroying our ability to connect in the material world.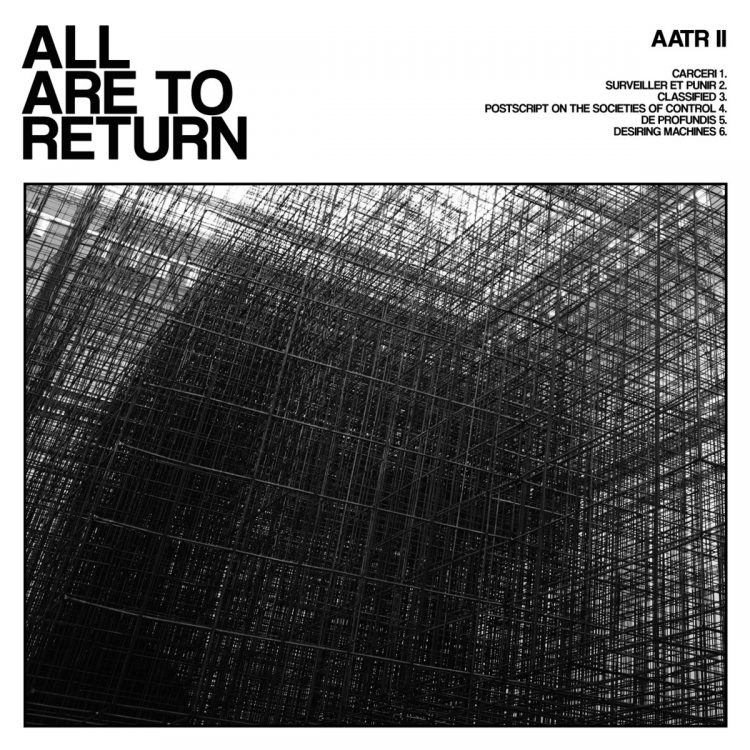 #4 IT IS DEAD A Place of Darkness
Low Slow Painful Bleak Crushing and the words that come to mind as I listen to the tape from IT IS DEAD called A Place of Darkness out now on Auris Apothecary. I find myself engulfed by sounds that this project puts out because the sonic sense of despair is totally suffocating! The Sludge Drone sounds you will encounter on this release are fucking immense, and full of agonizing dirge that in its own way is totally fucking captivating. IT IS DEAD audio valleys of putrid monolithic dirge are uplifting to me in a bizarre sort of way. I love the space that this has because it gives my mind space to wonder. Don't even get me started on the vocals because they are the scathing fucking BOMB! I know that the world can be a fucked up place but I find solace in music like IT IS DEAD's A Place of Darkness.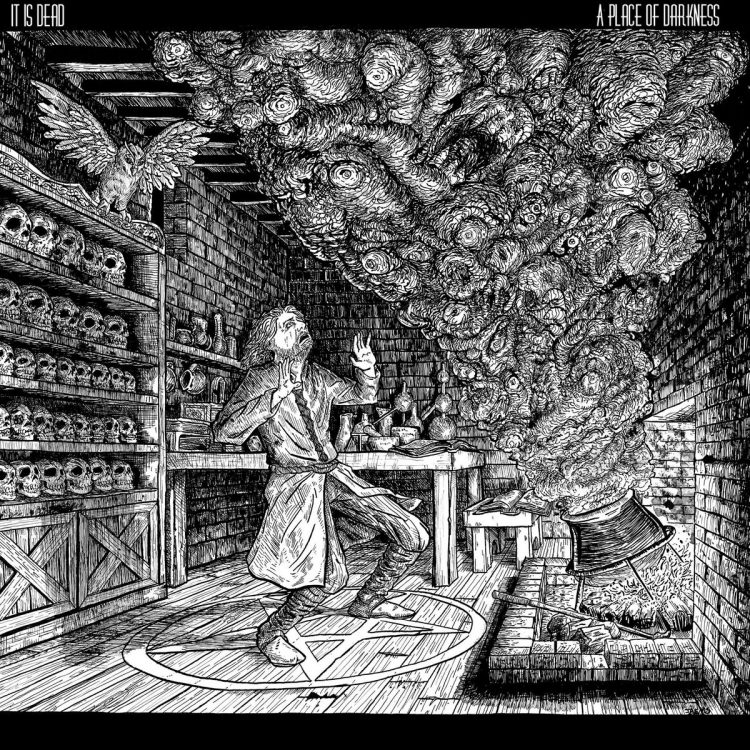 #3 DRIDGE Curing
One thing I love about Philadelphia is that it is not only one of the US scene's best-kept secrets, but within its own scene, there are even better-kept secrets. DRIDGE is one of those secrets, and they're one of the best current bands you haven't heard yet. Want to know why? Well, I'd hazard to guess the answer is yes, otherwise you wouldn't be reading this.
DRIDGE is a band that is hard to pigeonhole because they have so much going on, but let me make some comparisons to help. Their sound is an abomination, combining death/doom bands such as WINTER, GRIEF, CIANIDE, and AUTOPSY with post-punk bands such as CHRISTIAN DEATH, NO TREND, BAUHAUS, and PLECID. Hell, I even hear DRUNKS WITH GUNS in there. I once heard them described as "tricking goths into listening to Grief," which I found hilariously accurate. It's heavy, it's dark, dirty, mean, and it's got an ethereal edge and dancy quality at times, something not as common with your typical death/doom. Is it goth made by metalheads, or metal made by art punks? Who cares, because it fucking rips.
By Joey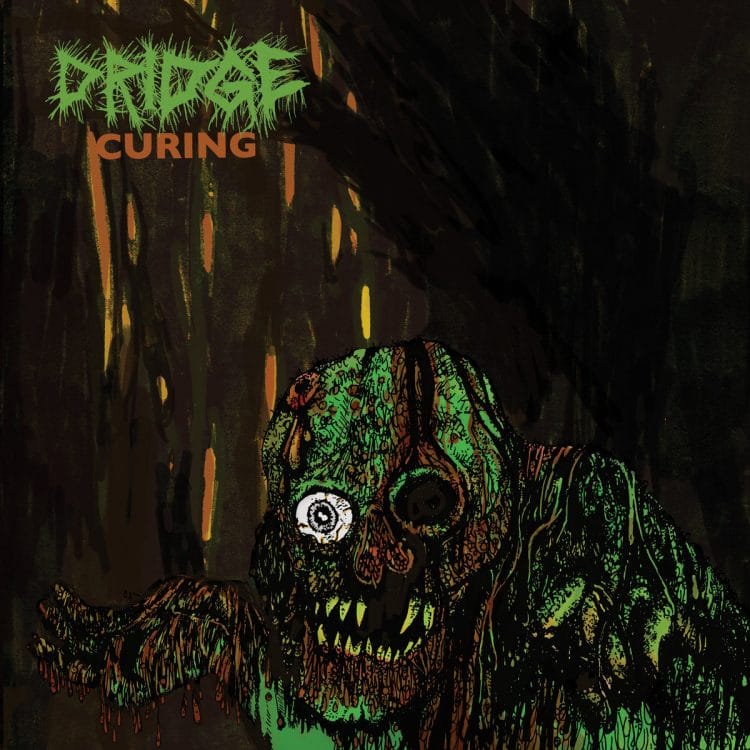 #2 Cult Of Occult RUIN
It's on only like Cult Of Occult can turn it on! Un holy hell mothering YES their new 22-minute hymn of death Ruin and is fucking beyond good! This will blow holes in your skull with their tormented D-Tuned hammers of filth. I'm almost at a loss on how depraved and twisted this song is. Right now all I want to do is close my eyes and remember the night I saw Cult Of Occult live in Seattle! I might as well say this is one of the Top Doom records of 2021. You might ask, why did I put them on Death Doom? To that I say, listen to the vocals, they sound like they coming out of the graves of 6,000 corpses! Fuck labels, Cult Of Occult is UN FUCKING REAL!!!!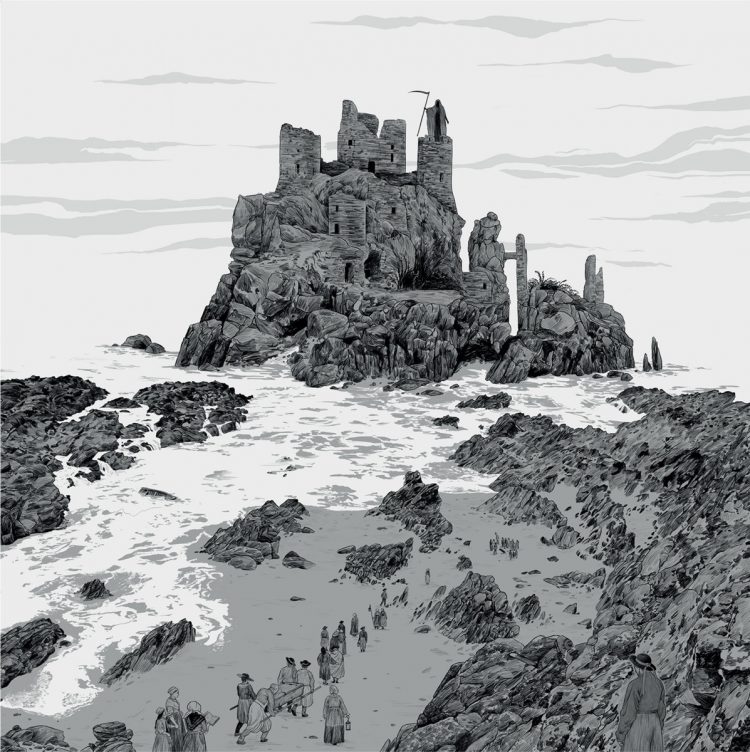 #1 ABSTRACTER Abominion
What emotions come to mind when you think of each of the ABSTRACTER LPs?
It's like watching a child grow and seeing pictures from when it was a baby to it turning into an adult. It's like seeing how the band looked like then and looks like now. Members have come and gone and the sound has evolved and changed a lot over the years, so it feels like a story, still being told.
To me this record sounds more immense than your others…Would you agree, and if so, why?
We agree. Throughout the years we've always pushed at improving upon previous work so we do not feel stagnant and stuck into a formula that just repeats. At the same time, our concept has refined and gotten more complex over the years. It has acquired scary traits and as such needs a sonic counterpart that's equally scary.
Read the full ABSTRACTER Interview HERE!