#10 Lungs/LoneSword The Birth of LoneSword
Sound Bombing Verbal Kung Fu Beat Chemistry — it's time for y'all to look into the mind of a word warrior that goes by the name of LUNGS. His new album The Birth of LoneSword comes out on Oct. 1st via Break All Records & P.T.P label. Over the mind-altering production of Lonesword, he kills shit along with his Tase Grip collective. This is the kind of Hop Hop where the words attack your brain cells only to infect all of your brain waves. I can't front, every track on this record is dense and makes me want to roll a spliff. LUNGS doesn't rap he spits lyrical fire infused with sonic particles from an unknown universe!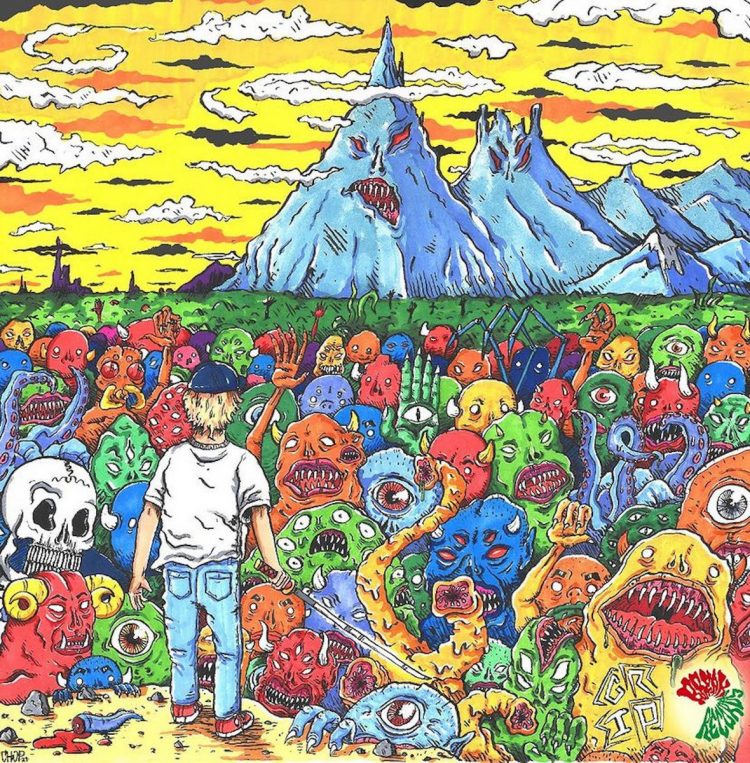 #9 JIM JONES & HARRY FRAUD The Fraud Department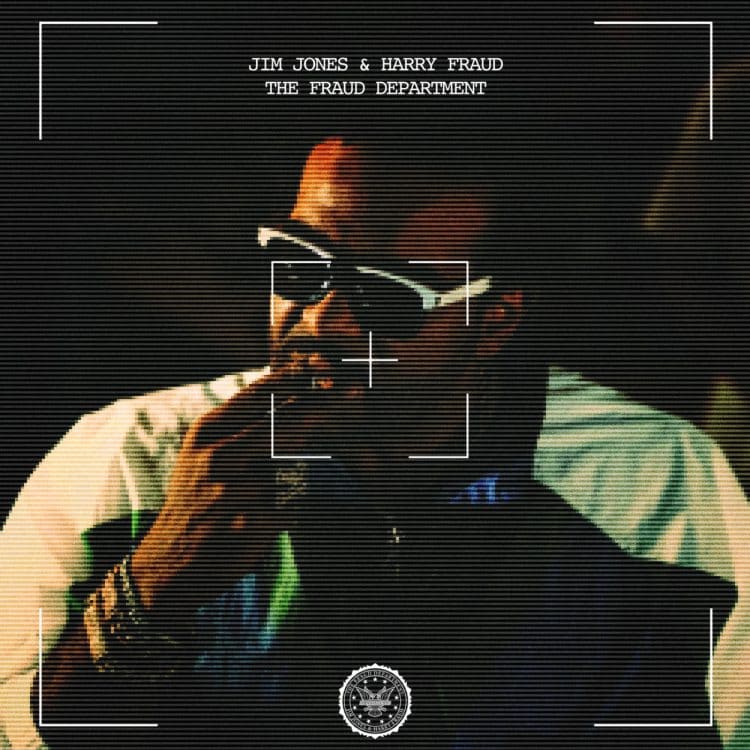 #8 MOTHER NATURE SZNZ
Higher Vibration Hip Hop say it one more time Higher Vibration Hip Hop! Can MOTHER NATURE kick it? Hell yes everything on SZNZ is the bomb. This was one of my favorite finds of 2021. The lyrics and production are AWESOME! Excuse me as I burn some frankincense and turn the volume UP!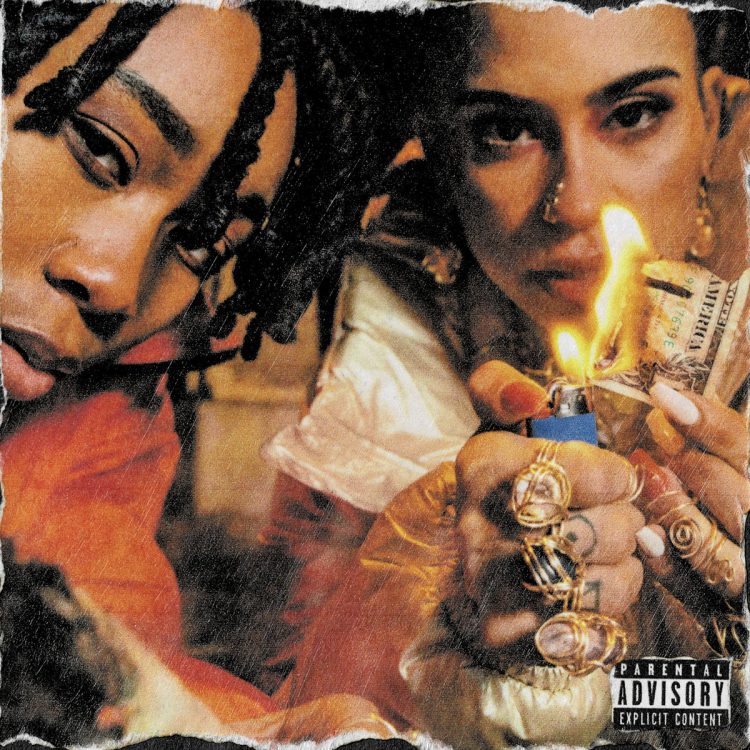 #7 Semiratruth I GOT BANDZ FOR THE MOONLANDIN'
Imagine if Maya Angelou, Assata Shakur, Nina Simone, Bahamadia, and Ladybug Mecca united to become one Goddess MC — the result would be the word-warrior Semiratruth. I know for a fact if I could turn back the hands of time, her on-point rhyme flows would have the crowd at the Goodlife in the 90's give her a standing ovation. This lyrical powerhouse is an instrument unto herself and every word she spits is a straight jewel. What I love about her songs is that she picks beats that are tools that help her paint her brilliant sonic paintings for us all to be transfixed by.
Semiratruth's most recent album I GOT BANDZ FOR THE MOONLANDIN' is an epic journey into the mind of a confident Emcee that has something to say! While I listen to her songs, I find myself saying to my inner being, how can I become a better human? Every song on this album is a perfect and balanced plate of audio soul food that will uplift your spirit with each listen. I want Semiratruth to know she is creating art that matters and it will truly stand the test of time. The Black experience in America is complex, and so are words of expression you will encounter on I GOT BANDZ FOR THE MOONLANDIN'. Blast "i tried to meditate on the ship" then tell me that your ears are in the presence of greatness!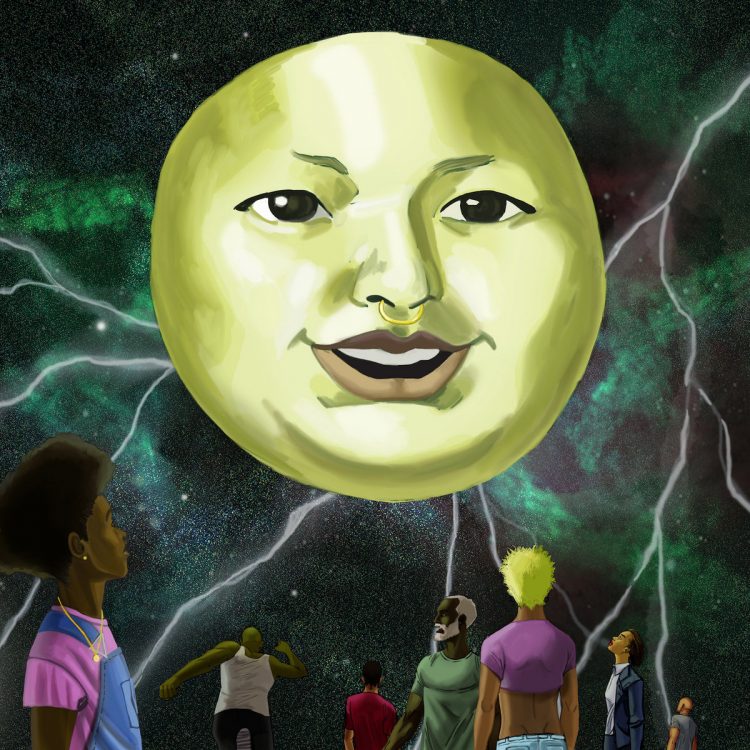 #6 CURREN$Y Still Stoned on Ocean
CURREN$Y gets the award for the most prolific artist of 2021! How much vinyl do we own by this artist? Way too much! Still Stoned on Ocean is another classic from the number one Spitta.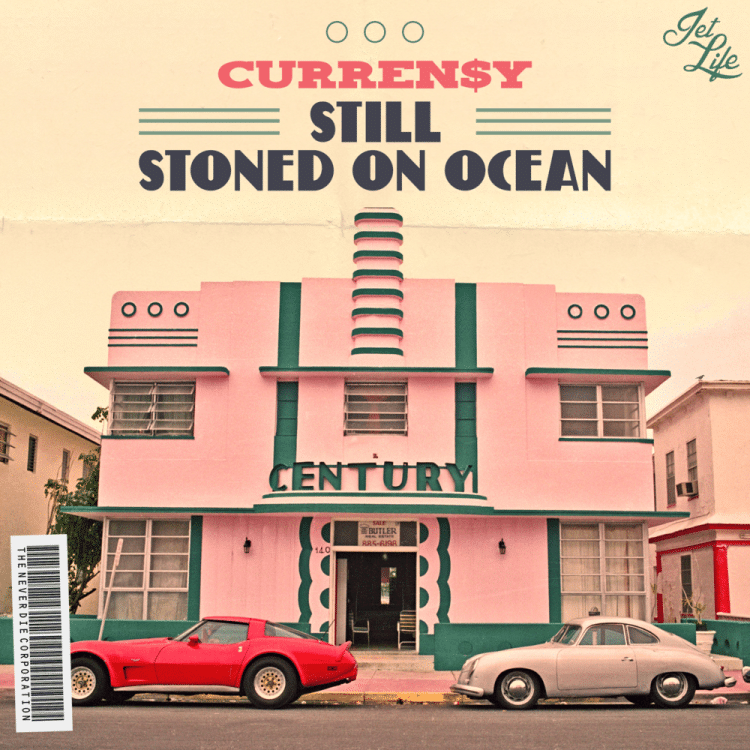 #5 LARRY JUNE Orange Print
Numbers. You know you're a good parent when your daughters can do LARRY JUNE's adlibs spot ON! This was his year and Orange Print only proves that point! As a person who loves motivational Hip Hop, I listen to LARRY on the daily and so should you!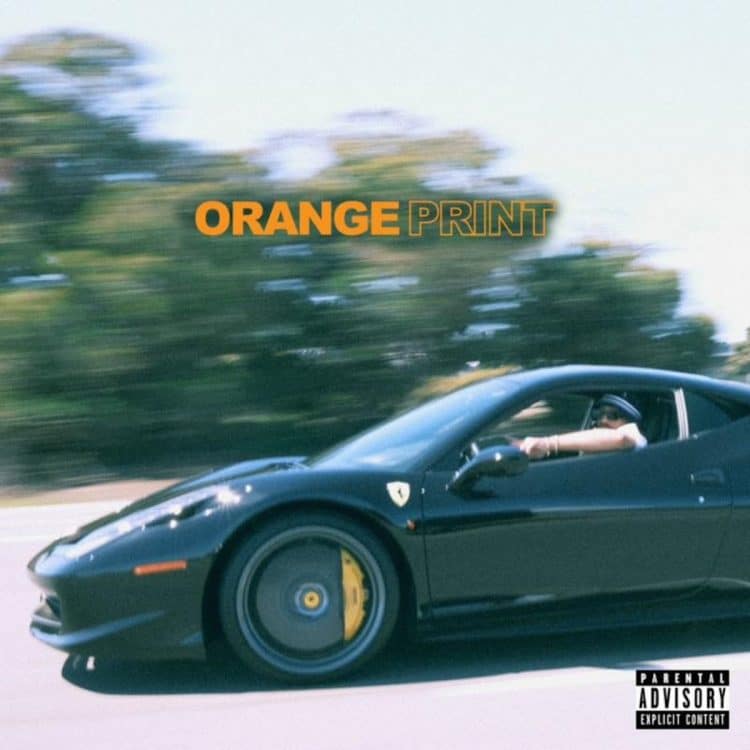 #4 YOUNG DOLPH & KEY GLOCK Dum and Dummer 2
Rest in Power Dolph! No CAP I have been a huge fan of both YOUNG DOLPH & KEY GLOCK for a while. These two go together Fried Chicken and Hot sauce, which is why I can't get enough! I want to salute both of them for creating another classic. Family time at CVLT Nation HQ is us blasting Dum and Dummer 2 and our whole family getting our groove on!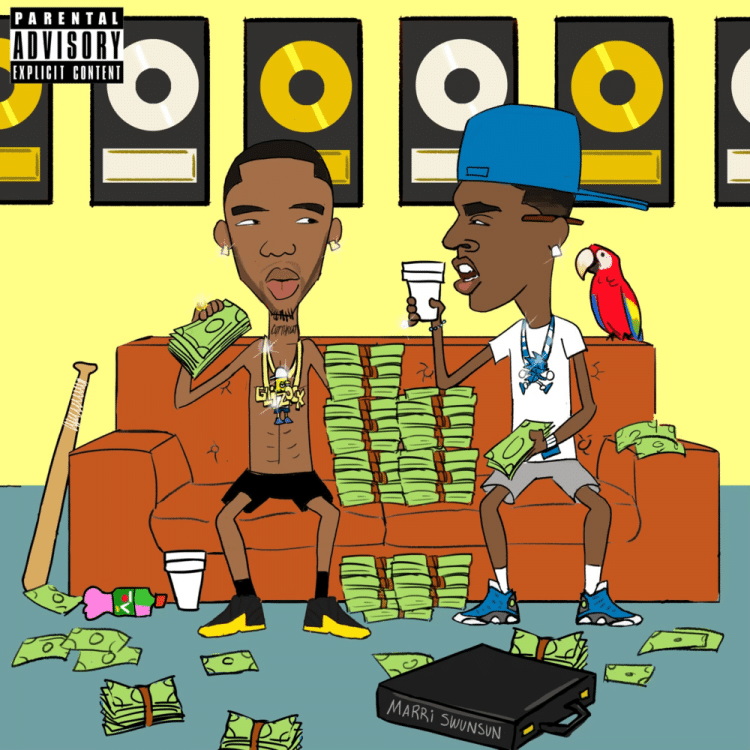 #3 CITIES AVIV The Crashing Sound Of How It Goes
Ok, I'm going to tell y'all a secret: I listen to CITIES AVIV's The Crashing Sound Of How It Goes at least four times a week. This record is a celestial Hip Hop journey that sounds like no other! The production on this record is fucking sublime and will have your imagination doing backflips. CITIES AVIV is creating a new narrative of Black expression and I'm hooked. His music makes me think of my ancestors while I gaze at the sky look towards our future! This is Black Music!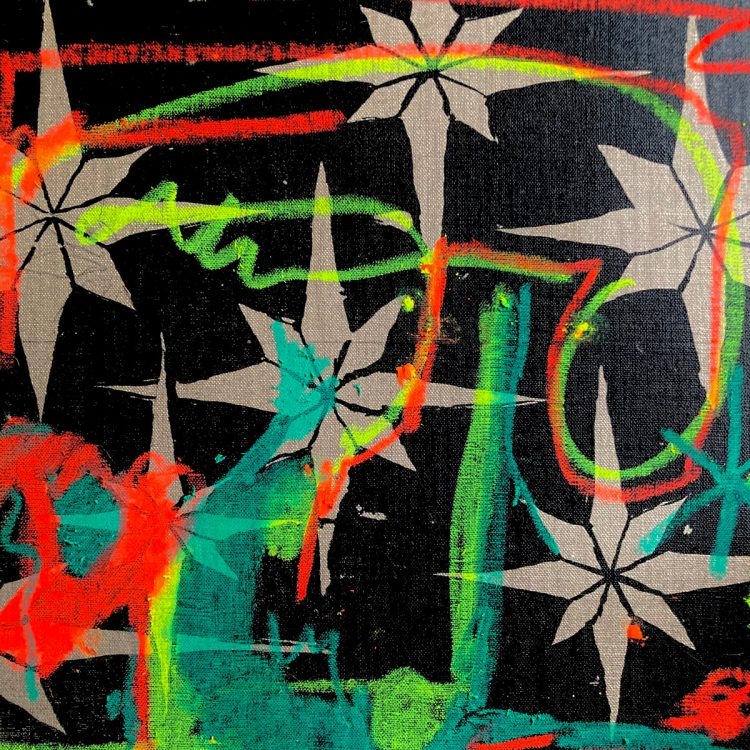 #2 LUKAH Why Look Up, God's In The Mirror
Give us the science behind the title of your new album, Why Look Up, God's In The Mirror?
There's a couple sciences to it. The first one is a personal thing, you know. I've been through so much good and bad. So whenever I look in the mirror I remind self, you are the creator of your world and all that's good in it, but you are also a curator of your own destruction. It's a self-awareness or knowledge of self-statement or affirmation if you will.
The other science to it is for the listener, and although the message is simple, the path and task can be hard. It can be hard and scary to look at oneself and accept who and what you are. Despite the fear, the fact is, you are the ONE! You are god, you can make things work for self if you really put your mind to it. Mind and spirit is God. And my thing is, the situation you're in and continue to allow yourself to be in is your own doing. No matter the circumstance, we manifest our own destiny and futures. And just like the energy you put in that allows yourself to settle or that mindset that keeps you stagnant. Try flipping that same energy and mindset, and make it a powerful, positive, and strong force to succeed. The title is a challenge to self-betterment.
Peep our full LUKAH interviews HERE and HERE!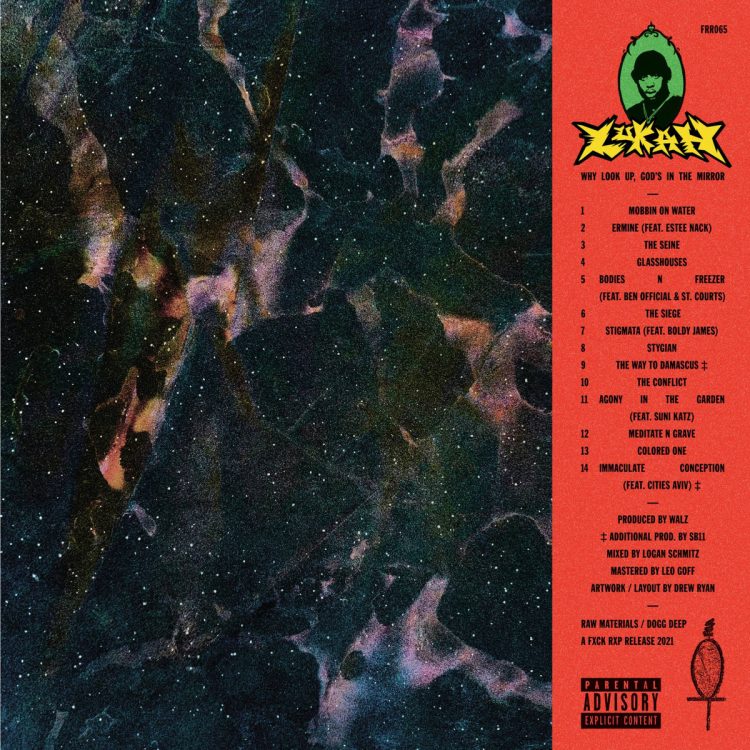 #1 DAVE We're All Alone In This Together
Dave Santan is a fucking genius Real Talk. This brother does not make albums, he makes sonic movies!!! The knowledge he drops on We're All Alone In This Together is deep as fuck. From his wordplay to his production, nothing is weak about this record. My proud dad moment of 2019 was taking my then 9-year-old daughter to watch her favorite rapper Dave Santan perform in Vancouver. I look forward to every release from this brother because he never disappoints!