How did your relationship with FXCK RXP start?
I met Robert back in 2018 via Instagram. He reached out to me and expressed how he was really digging my Chickenwire LP and wanted to do vinyl for it. We came to an agreement and he was a man of his word and it's been up with us since then. He's really about his business and brand. As am I. So business between us is super on point and continuously moving upwards!
When did you get knowledge of self and how has that shaped your lyrics?
Around 7 or 8. I've had that literally all my life. In the '90s my grandad, along with others, founded this organization/tribe to help heal and educate brothers and sisters. This organization provides a safe place for African Americans to take an inward journey. What that meant for me was taking a good look at myself, specifically my past self, and dealing with it, whether it be trauma, abandonment, racism, depression, et cetera. After taking a good look at the cause of those things, the process or journey of healing and finding knowledge of self begins. And if or when we all decide as people to take a look at this shit and heal from what our ancestors had to endure and shit we individually had to go through, I feel that's when we can form a new positive existence and everyone can strive and have knowledge of self together. So, with me having this information about self, I feel it makes my lyrics powerful and like a healing mechanism for others. Because of knowledge of self in my lyrics I can speak of that in hopes of inspiring others to gain or find knowledge for themselves. Each one teaches one.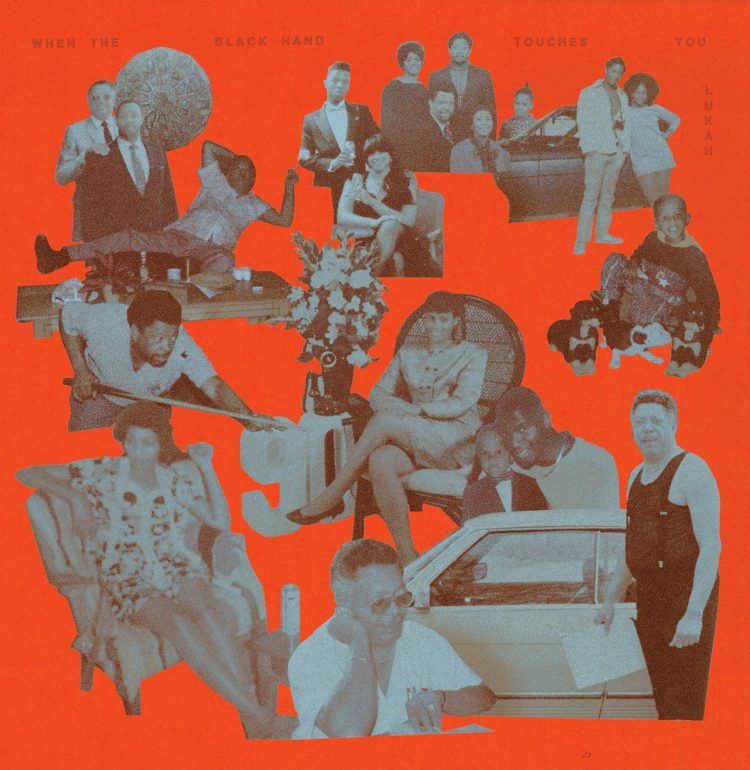 Your song "Maroon Floors" reminds me of being young in Savannah, GA getting dressed in my best on Easter Sunday. Can you talk to us about your creative vision for the beat and lyrics?
Well, that track was produced by the homie Cities Aviv. And when he sent that track I immediately knew it was going to be a triumphant and celebratory type of song. Didn't know exactly what or how I was going to relay that feeling until after I wrote "Black Coffins," which is the song before "Maroon Floors." "Black Coffins" is a song that glorifies my fascination with death. And you know where there's death there's life, or when a person dies a child is born. "Maroon Floors" is just that to "Black Coffins." It glorifies life and survival. I feel it's the perfect song for those in unfortunate circumstances that struggled and made it out. Rather, you made it out with a wound, or you lost somebody or something. You made it out. Celebrate it! A lot of people don't make it out where I'm from, so for those who did or are on the way to making it out, I wrote this for them – and for myself.
If three of your songs from "When The Black Hand Touches You" were placed in a time capsule to be opened 60 years from now, what songs would you put in there, and why?
"Black Coffins" would be one for sure. I chose that song because it describes death and how it happens in Black communities and why. It talks about how the ills are passed down generation after generation, and the cause of that death happens amongst each other.
My second song would be "Black Water," because again it talks about the ills of Black communities. But in this song, I speak from a child's perspective, my perspective about being corrupted and not knowing why, and how it's affecting and has infected me now. It speaks on how it can affect your seeds if you don't prepare them properly. When they open the "Black Water" capsule, I would want them to take heed to the warning and become aware.
The last song would be "Shutters." And I choose that song because whenever a song is my wife's favorite, it becomes everybody else's favorite. In that song, I cover betrayal, love, violence, courage, family, etc…So In 60 years when they open the "Shutters" capsule, they not only love the song, but everybody will be able to relate.
You have a strong sense of self when it comes to your creative vision. What life experiences helped shape your new album?
Well, I've been through a lot in my life – growing up without a father, hood madness, family trauma, losing friends, etc. – each of those I've worked on my entire life. For example, my relationship with my pops is great now and has been for years. For every negative, I like to believe there's a positive. In this case on this album, I talk about those negatives and how the positives are and can be stronger. Through all the madness I've been through and witnessed, I still managed to bring into this world a smart and loving child. So I'm sharing these experiences with my son through my lyrics with the hopes he and his children's children learn from them. Eventually, I'll move on, but this album is forever!
The production on "When The Black Hand Touches You" is sublime! When I listen to your album I feel Like I'm living out scenes from Cotton Comes to Harlem. Give us the science behind how you made these tracks and the energy you want to convey with your track selection.
The science behind this project is self-awareness and hunger! What I want to convey is just that. I want people to heal themselves and I've been at this so long I want the listeners to not only feel my hunger, but also see it, understand it, and walk in that hunger with me.
Describe each of your albums in terms of your favorite meals, and tell us how you want the listener to feel after digesting "Chickenwire" and "When The Black Hand Touches You"?
I would describe Chickenwire as an Italian dish, like Alfredo and garlic bread. I chose that because I came up with the name Chickenwire while watching The Godfather. It was the scene when Michael had Carlo killed in the car for having Santino murdered. A lot of people might not know, but back in those mob days, they were strangling people with actual chicken wire. They called the weapon a "garrote." So when writing Chickenwire, my motive was to strangle the competition. So when they digest Chickenwire I want them to feel like they are actually witnessing the competition being strangled!
When the Black Hand Touches You is more of a soul food project. Baked Chicken, cabbage, Mac & cheese, and cornbread. At a family gathering after eating something like that you feel good, happy, healed, and fulfilled. With meals like that at the table, you talk about the past, present, and future. New ideas come to fruition while eating a meal like that. Any issues amongst the family go out the window at the table during a meal like that. So after digesting WTBHTY, I want the listener to feel fulfilled, good, and inspired. I want them to be able to escape the world's ills while listening. I want them to feel the music in their souls. It's food for thought and soul.
Sonically, Memphis is a Soul & Blues city. Do you think this has something do to with the struggles our Ancestors endured?
Of course! I don't know a lot about blues music. But the blues that I have listened to most definitely told stories of what our ancestors were going through during depressing and happy times. Most soul music spoke a lot about peace and love, which is what the world needed then, especially during that time. Soul also spoke about our people and how we were treated with discrimination and injustice. Soul also spoke of change and how we needed to come together as people physically and mentally to fight those who would rather see us in bondage than see us free. Our ancestors sang about what they saw and actual experiences. This is why you could feel their music in your soul. It was true and beautiful and I'm glad so much of that material exists.
I know that you are a huge fan of Soul – what are three records that had a big impact on your creative spirit?
My first one would be by The Temptations, titled "It's Growing." That song was introduced to me by my grandad. That's one of his favorite Temptation songs and it's written and produced by Smokey Robinson. When I was younger, he, my uncle, and I would sing this song together along with other Motown songs, and this song was always my favorite because the arrangement of the baseline played by the late great James Jameson. The added vocals by the female group The Andantes was perfect. And the way David Ruffin sang that song he made you feel every word and note. That song later would become a song I dedicate to my wife.
My second record would have to be "Bring It On Home" by Sam Cooke. Can't really remember who introduced that record to me. I'm guessing my grandad. But that song is the definition of soul. Lou Rawls on the bottom just makes that song even more classic. But the way Sam Cooke sang that song you could literally feel that he meant everything he was saying. This might sound old, but I like to say it's not soul if you can't feel it in your soul. And that record I could always feel!
My third record would be "Until You Come Back To Me" by the Queen of Soul herself Aretha Franklin. That song was written by the great Stevie Wonder. My momz introduced me to that song. She would sing that song all the time when cooking and cleaning. That was the first Aretha song introduced to me, and I was sold immediately. How she sang that record with power and ease is out of this world. In my opinion, she's the greatest female vocalist of all time! She is really the queen of soul – hands down. Her being from South Memphis just makes her even more the GOAT, that's a big plus to me! I would say those are the three that have impacted me the most creatively.
You mentioned in one of your songs that weed is a medicine, and I agree. Have you ever thought about how alcohol is used as a form of social control and community poison by the state? In the African American neighborhoods, a lot of the time we don't have fresh grocery stores but we have liquor stores on every corner.
Yea I have, and I noticed that bullshit at an early age. We're given the tools to destroy us, not to build us. There's hardly anything in the Black community that promotes a healthy lifestyle, mentally or physically. Our communities are poor, but the land we own is super valuable. It's called "Gentrification and Wealth Redistribution." What that means is we allow our property value to go down. This usually happens when drugs, alcohol, guns, etc. are brought into our neighborhoods. Meanwhile, we aren't in the know that the plan is for them to come back to buy our land for a little or nothing. Next thing you know, they rebuild our community once we're bought out, and sell for triple the price they bought it for. Next thing you know, those who feared coming to our neck of the woods start moving back into our communities and we get pushed out. It's fucked up. But what's more fucked up is we don't know this information. This is happening in my neighborhood right now.
Outside of the state-run "education" system, what books did you read to help shape your mental state?
I read books like The Godfather by Mario Puzo, Wiseguy by Nicholas Pilegho, The Invisible Man by Ralph Ellington, and The Time Machine by H. G. Wells. I'm now trying to finish The Autobiography of Malcom X and The 48 Laws of Power. All of these books helped shape my mind, but the one that really did it for me was the Dictionary. I love words and learning their origins. Have I read it in its entirety? Nah, I haven't. But I have read a good chunk of it and still do when I have the time.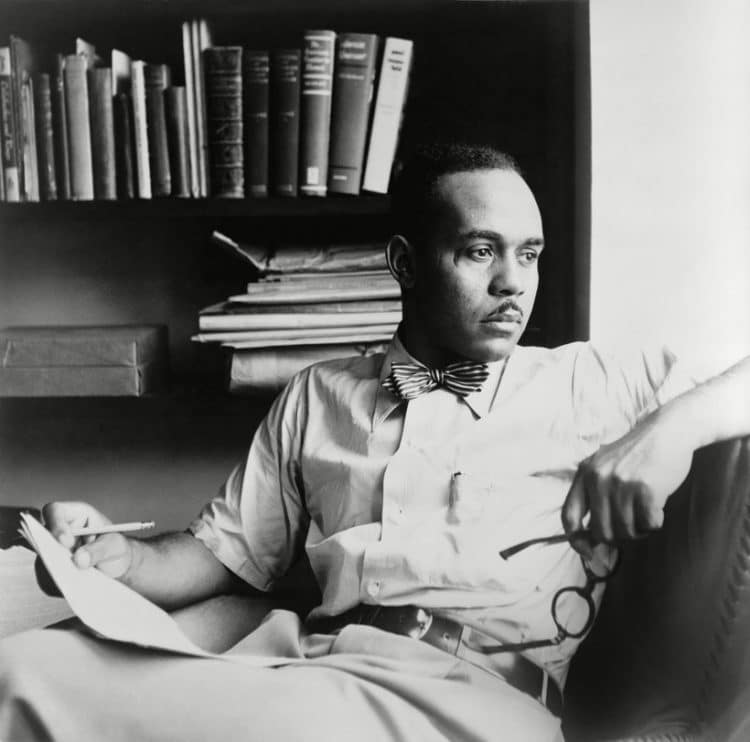 How old were you when you first realized that the Police weren't looking to serve or protect you as a young African American man?
Well, I was already made aware of that when I was in Elementary school, from my family and certain teachers. My first time experiencing the shit was in 8th grade. A few homies and I were just walking down a street like we always do. Granted, we were loud, obnoxious, and cracking jokes and shit. Doing what teenagers do. Now, usually, if not all of us, one of us would have some type of illegal paraphernalia on us, but on this day nobody had anything, everybody was clean. I like to feel like that was the ancestors watching over us. So as we continued to walk, two police cars pulled up and hopped out on us. They commenced to slamming us to the ground and on the hood of their squad cars and shit. Meanwhile, I'm thinking, what the hell is going on? What did we do? So one of the pigs was saying they got a noise complaint or whatever and to myself, I was like, impossible, I know everybody on this street. The house that we were in front of was one of my old elementary teachers and she loved me, so I knew it wasn't her, and everybody else were regular cool neighbors. So I instantly knew that was bullshit. It was fucked up, and a horrible, frightening experience. Having someone demanding you to spread your legs and searching and touching your genital area is extremely uncomfortable and uncalled for in my eyes. We felt violated and angry. I mean, they were talking to us like we were less than human. But the good news is we were all clean that day and we were able to make it to our destination, which was the Pine Hill gym. I already knew about and heard horrid stories of the pigs, but that's when I knew for myself that 85% of them are not protecting and serving, they are simply abusing their power. Unfortunately, they use us, specifically Black males, as the guinea pigs and practice targets.
Police Brutality is a theme that I hear in some of your tunes, so I wanted to get your take on defunding or abolishing the police. How do you think it could benefit your community?
It would all depend on what state my community is in. Is my community striving and prospering? Are there jobs available? is the education system actually educating? Are we providing the tools to set the youth up for future success? Are we assisting those addicted to controlled substances by getting them help? If that's not the case, then right now it would not benefit us. You have some people in the community that can't defend themselves. It could be because of their older age, they might have a disability or be at some disadvantage, or they might not know how to defend themselves, and that group of people depends on the police. I feel they would be more targeted without law enforcement.
But if what I mentioned earlier was to come to fruition and the community began to thrive, I feel there would be no need for the pigs' enforcements. Everybody would be equal, everybody would have money, everybody would have a place to stay, everybody could get the help they need, everybody could eat a meal every night. There would be no need to take from or harm others, but if there were bad apples in the bunch we could deal with them ourselves as a village.
How has your friendship with your wife helped your artistic career?
Well, you know, she's my best friend. Not only does she support me, but she pushes me and wants me to achieve and be the greatest. Outside of music, she has helped me become an overall better person, and because of that, as an emcee I feel one hundred times better. She's truly my rock. Dope fact – everything I write, I make sure it hits her ears first. If she don't fuck with it, it doesn't make the cut. She always gives her honest opinion. Simple. Words could never describe how much I appreciate and love her.
How has fatherhood has changed your life and the goals you strive for?
It's changed me a lot. I don't take a lot of the same chances I use to take anymore. I stay clear from people and things that can be detrimental to me and my family now. Before he was here, I would think, but still move selfishly. Now I have him and a wife, and it's a must I make it home by any means necessary. I feel my attitude towards others has gotten a lot better as well. I just move differently, and sometimes I can't really explain it. I'm just overall working to become a better person and man. Just being that great example and positive role model I think every young black son needs and deserves.
I know we are living in crazy times, so what do you do to keep your Mental Health on point?
Besides working on my craft, I have a lot of family time; I play a lot of chess; I play a lot of madden; smoke a lot of trees, of course; I'm always learning, reading, or researching new information. I love watching documentaries on animals while blazing, and that eases my mind a lot. I go shooting and clean my weapons often. Cleaning and shooting guns is relaxing and therapeutic for me. I work out as well. Those activities don't just help me stay focused and ease my mental, most of those activities keep my mental in shape and that's important during times like this.
What are some Black-Owned Business in Memphis we should know about?
You got Black-owned restaurants like Four Way, Ms Daisy's, Energy Bar, Smooth Living, Curry and Jerk, DeeO's Seafood, and The Check In (Coffee).
If you're interested in organizations looking to heal our people and community and you want to assist or become part of, you have groups like Inward Journey, The Works Inc, Knowledge Quest, Juice Orange Mound, C3 (Memphis Coalition of Concerned Citizens), Orange Mound Outreach Ministry (OMOM), Refugee Empowerment Program and there's a lot more. But these are places and organizations I've been to, know about, or part of. And some I heard about through colleagues and family.
Of course, you have Dogg Deep Entertainment and we offer clothing, art designs, website designs etc. My cousin Suni Katz has his own painting and drawing company called Break Time Flex. So if you're looking to have your pictures of you or your loved ones drawn or painted you should contact him at @_Sunikatz. You got the Bad Timing shop which is a clothing store with sneakers, streetwear, and vintage. Black-owned restaurants, stores, and organizations have really begun to thrive in my city. My goal is to help by using this platform that I have.