#10 TORMENTUM Demo 2022
I love the smell of STENCHCORE! I love the new Tormentum demo because it rocks HARD AF and smells SICK! If you have not heard this band it's time to get with the program. When I first started blasting them I became a fan instantly! Tormentum has created the soundtrack to the decapitation of our downpressors and I'm all for it!
Released July 10, 2022.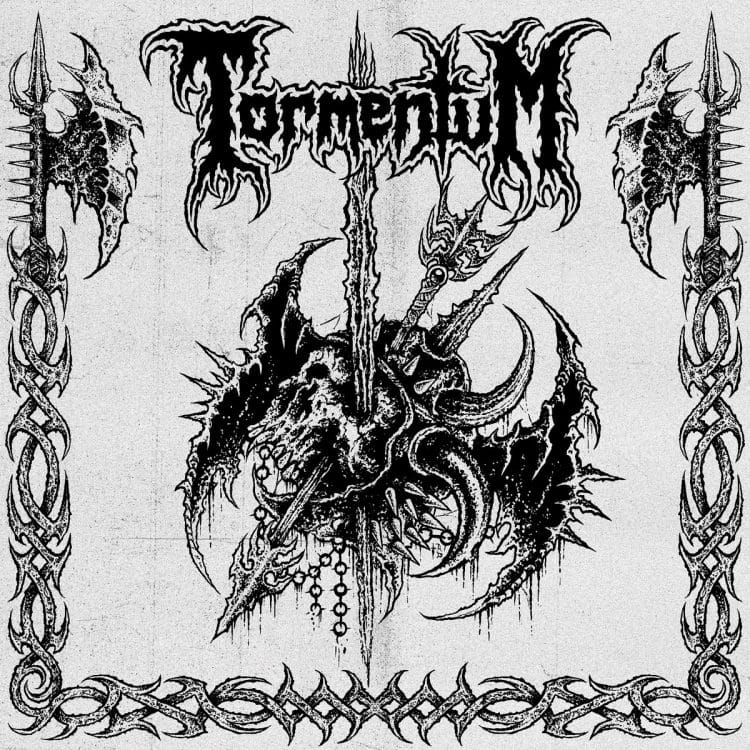 #9 TERMINAL FILTH Death Driven
Hell YES — Terminal Filth's Death Driven is a non-stop ride to the apocalypse and I don't want it to end! I love the blackened passion that exists in every song, and the pits of empathy that they create are magical!!! Terminal Filth is next-level rad and y'all need to recognize their FURY!
Released October 31, 2022.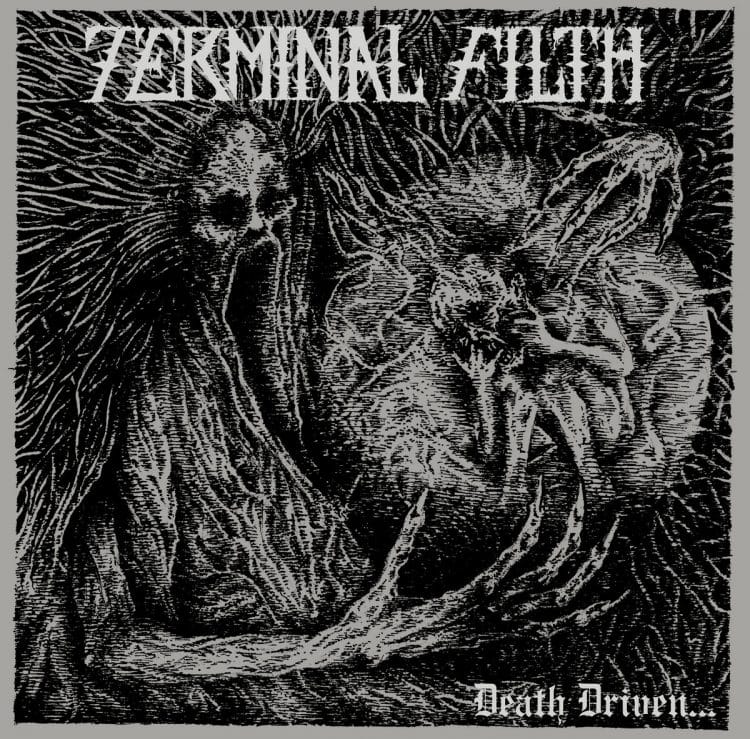 #8 NAILWALKER The Gutted
Sometimes I feel the weight of the world on my reality. It's music like NAILWALKER's The Gutted that uplifts my heavy soul. Their Blackened Crust Post Rock-infused anthems are epic AF! Which is why they made it on our end-of-the-year list. NAILWALKER holds a mirror up to fucked world, so you better get with the program!
Released March 10, 2022.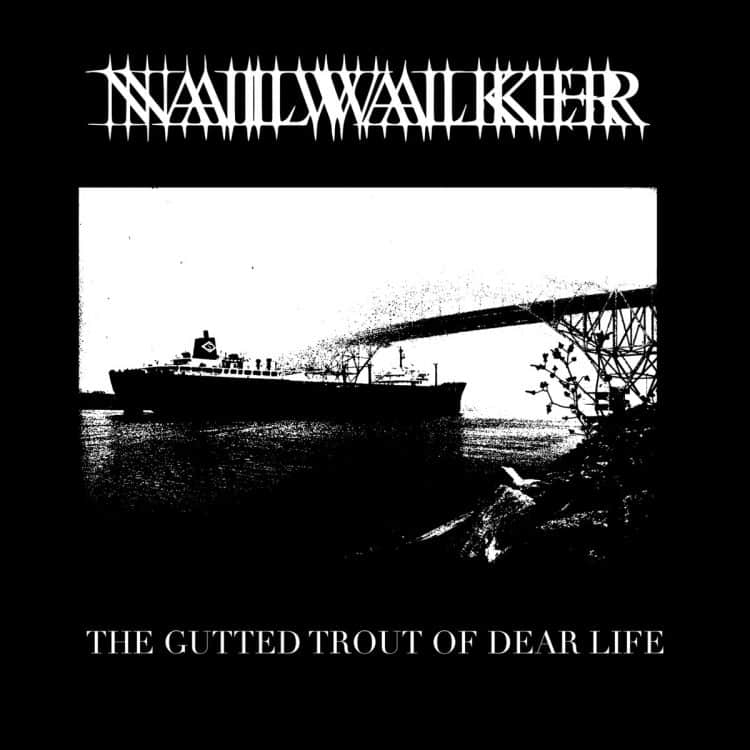 #7 HABAK / FRACTAL Split
One day I hope to look Habak / Fractal in the eyes and let them both know that I love their music! I can't put into words how Melodic Crust makes me feel. Both bands' music serenades my inner mind and points me to higher heights! I want the Melodic Crust community to know that y'all have a home at CVLT Nation and we will be amplifying your voices more in 2023!
Released March 30, 2022.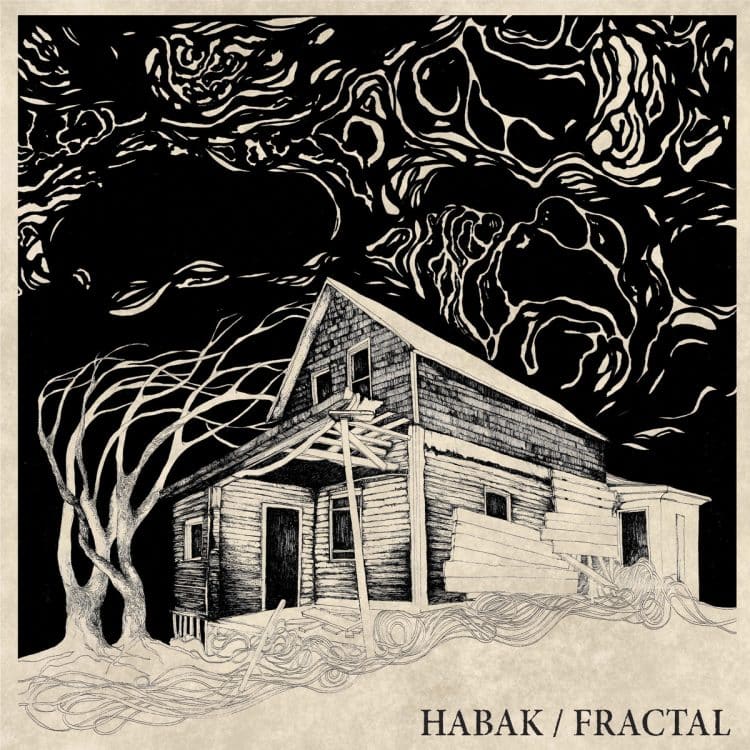 #6 HIVE Spiritual Poverty
I write this feature from a place of inner strength. I write this from a place of loving myself and loving those who show me love back! I feel honored that our site has been a home for a band like HIVE because they are fucking DOPE! It's really cool to be able to hear and see them grow.
Their new album Spiritual Poverty comes out on Aug. 19th via Translation Loss Records and I'm here to tell y'all it's a BEAST. This band has really carved out a sound that is all of their own. HIVE proves that a band can create insanely intense music while still creating sonic space for empathy. I love the emotional breakdowns on Spiritual Poverty that shapeshifts into harsh audio storm clouds of fury!
Released August 19, 2022, via Translation Loss Records.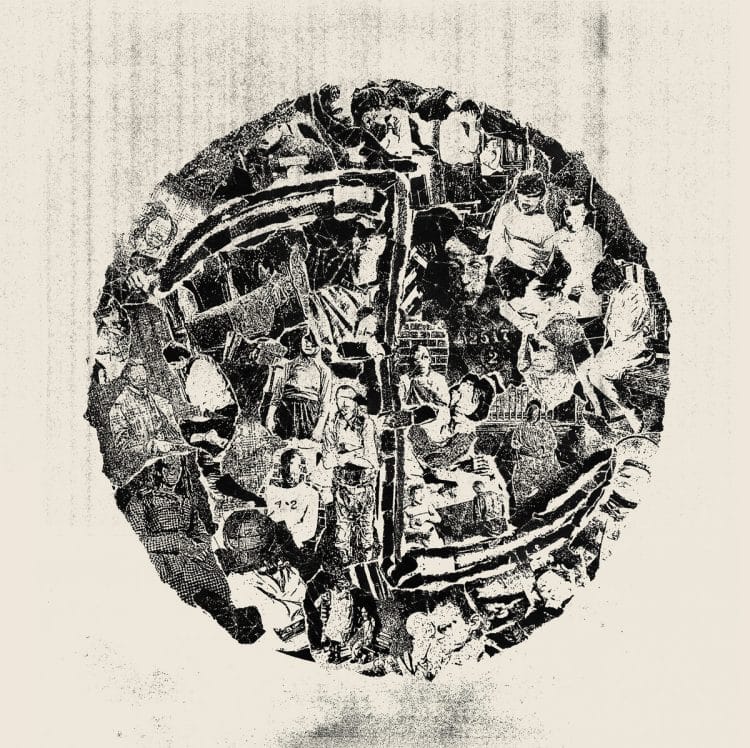 #5 LAGRIMAS its hard for me to accept this
Have you ever been amazed by a band? Lagrimas is one of those bands that amazes me and I can't over how good their know it's hard for me to accept this. I would love to walk on the sands of Venice at Sunset with this record blasting in my headphones. This band's music is so well-balanced and full of epic amounts of majesty. Yo Lagrimas, here is a BIG GIANT HUG — thank you for doing what y'all do!
Released May 11, 2022.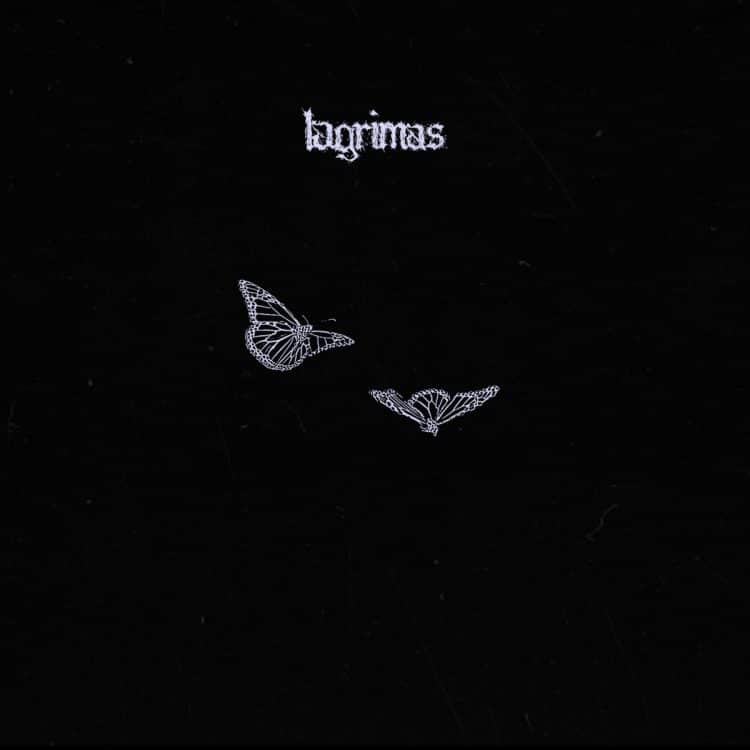 #4 BODY ROT Fleshworks
I won't lie, the state of the world has got me all fucked up! That's why meditation and listening to bands like BODYROT are keeping me grounded in a positive statement of mind! Their new record Fleshworks is a nonstop brutal storm of sonic filth that I'm cool with raining down on my reality! Trust me when I say that this band creates these layers of decaying layers of melody that get inside of your eardrums and ooze out audio puss that will enchant you with each listen!
The opening track "BODY… RECLAIMED" has this awesome thick sinister swing to it that makes it where I had to repeat it several times! I can smell the Crust fumes coming off of this BODYROT record and I love it! This band of grind-infused Humans is all about ridding the world of the downpressors trying to imprison us in agony! I know our time is now and that all fucking racist pieces of shit are going to get their just due and BODYROT's "COMEUPPANCE" will be the soundtrack to their obliteration!!!
In Crust We Trust! In Grind We Shine! FLESHWORKS is the SHIT!
Released May 20, 2022.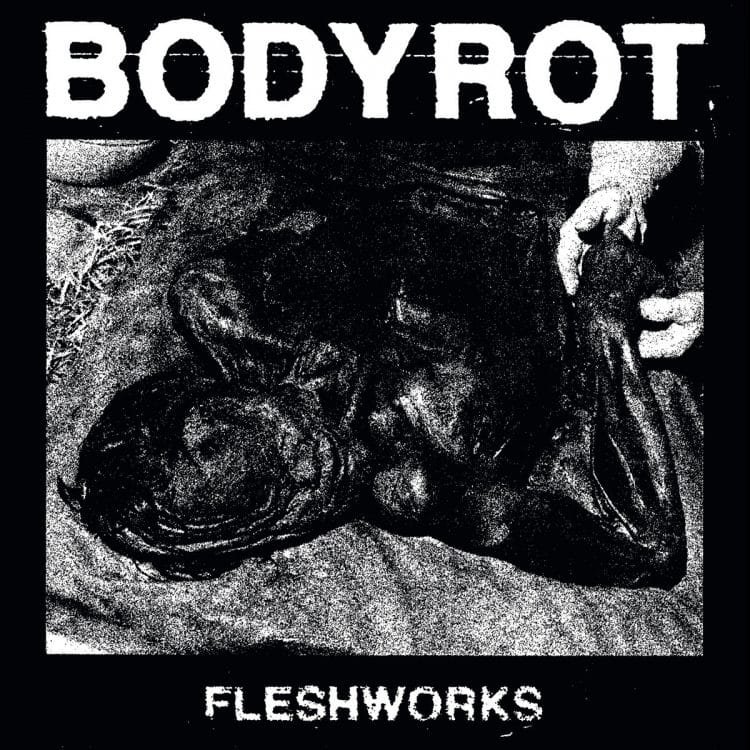 #3 HELLSHOCK S/T
WTF HELLSHOCK is back with a slamming album this is out now on Black Water Records. I love everything that this puts out and this record is no fucking different! Honestly, I am hooked on the rocking vibes that exist under their layers of Crust!
Released July 15, 2022, via Black Water Records.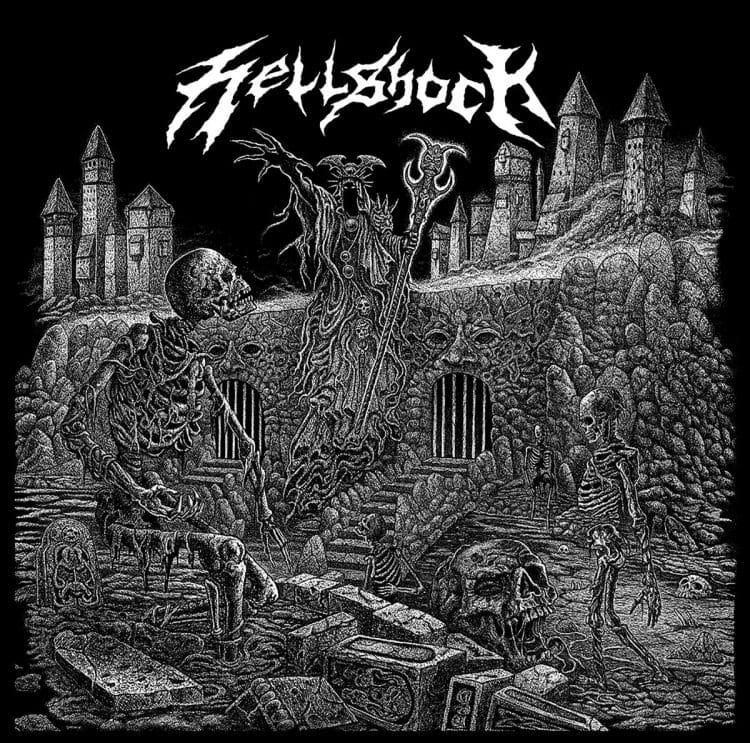 #2 RIGOROUS INSTITUTION Cainsmarsh
WTF, the new Rigorous Institution Cainsmarsh that is out now via Black Water Records is so beyond fucking good!!! To say that this record is full of apocalyptic anthems would be a gross understatement! Imagine if Zygote, Killing Joke, and Depressor decided to form a band that was gnarlier than any of their other bands, the end result would only start to come close to the sound of Rigorous Institution. I'm on a mission to turn the world on to the beautiful sonic chaos that is this band because no other band sounds like them. I love the mind-numbing effect that their songs have on me. When I hear songs like "Criminal Betrayers," I can't help but say unholy fuck this band has something to say and I'm all fucking ears! They are manifesting their art outside of trends and creating their art on their own terms! Join CVLT Nation in giving Rigorous Institution their props because they killed it with Cainsmarsh.
Released May 6, 2022, via Black Water Records.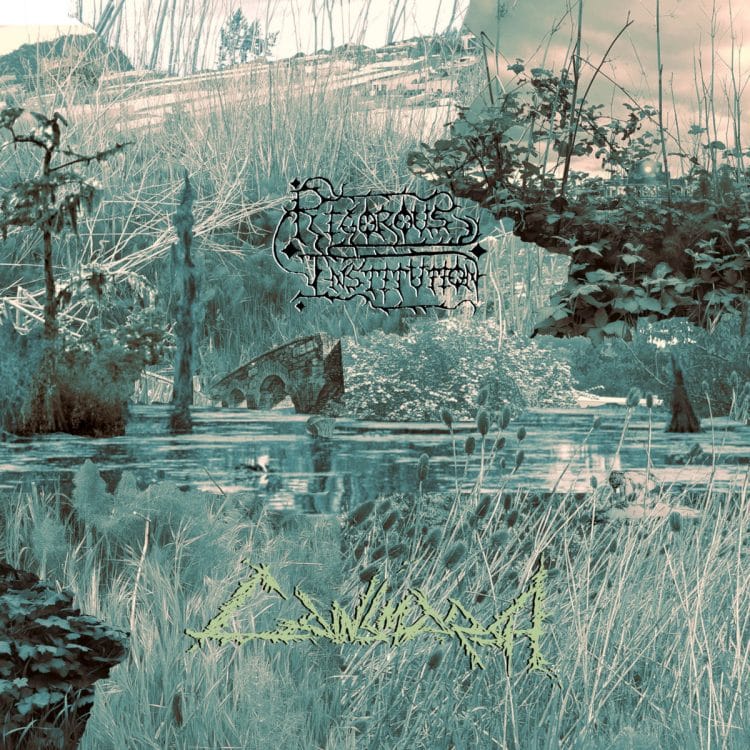 # 1 DOLDREY Celestial Deconstruction
I have said it before and I will say it again even LOUDER: DOLDREY is the business!!! Trust me when I say this their new album Celestial Deconstruction is one of my favorite Death Metal releases of 2022. Every fucking song is a morbid anthem that decays slowly in my eardrums and I can't get enough. I love the way they are able to perfectly harness the power of both STENCHCORE and DEATH METAL to chaotic perfection! The putrified breakdowns you will experience on Celestial Deconstruction are freaking spot on. Songs such as "Age Of Extinction" are ultra-charged engines of sonic filth that will leave you wanting for more. Then there is a thick wall of HATE on the anthem "Marked For Death." DOLDREY has more than just a sound, they have the vibe that I have been a fan of since day one!
Released August 19, 2022, via Iron Lung Records.