CVLT Nation Premiere:
GRIME "Verge of Wrath"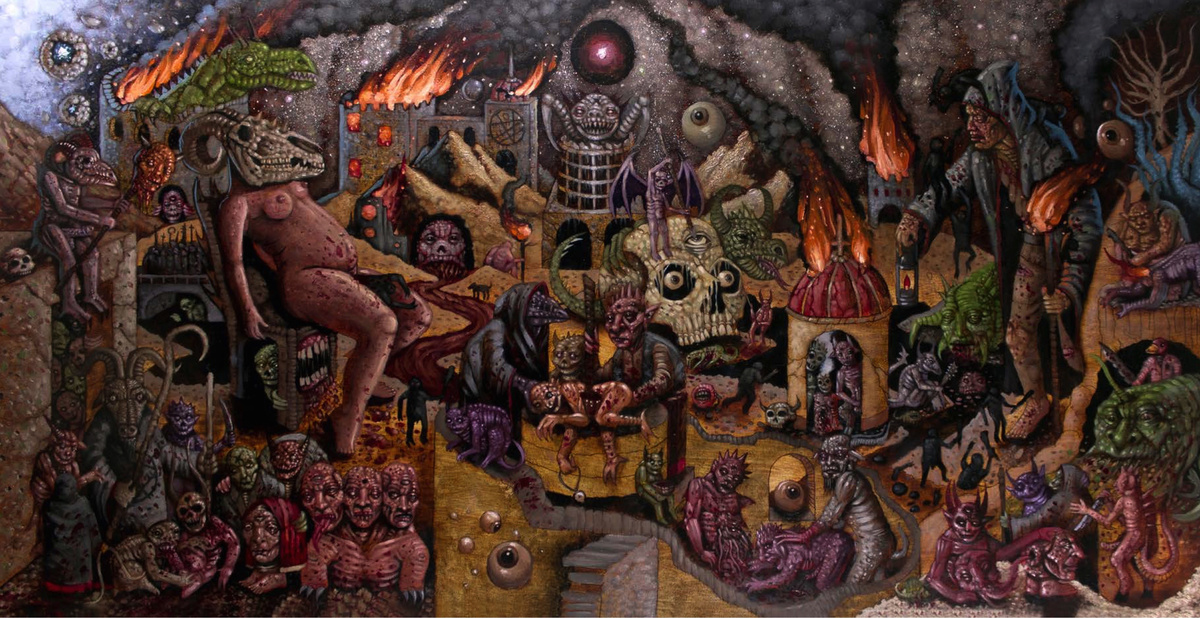 What's for dinner? I'm in the mood for some southern chicken-fried sludge covered in putrid riff gravy! Plus I want a HUGE side of filthy, blood-soaked vocals and a big can of maggot-infested bass to wash down the new album from GRIME entitled Circle Of Molesters. I know for a fact that this album is going to end up on our Top 6 Sludge releases of 2015, because it's a fucking BEAST that has highly addictive qualities about it! This is the debut release for Argento Records, founded by Michael Bertoldini (The Secret) and Clio Leeuwenburgh (Headspin Records), and I must say I'm very impressed with their first offering. Now I'm hungry for more! Back to the program at hand: CVLT Nation is streaming the new GRIME track called "Verge of Wrath" below. Have a listen and tell me this band is not on some next level sludge shit! Preorders for Circle Of Molesters are now available in Europe HERE and for the rest of the planet HERE! Stay tuned for a full CVLT Nation review…SLUDGE will be the death of me…It's GRIME TIME!
Enjoy this post? Donate to CVLT Nation to help keep us going!