"Beyond the Gate"
Wrekmeister Harmonies
Photo Essay by Josh Ford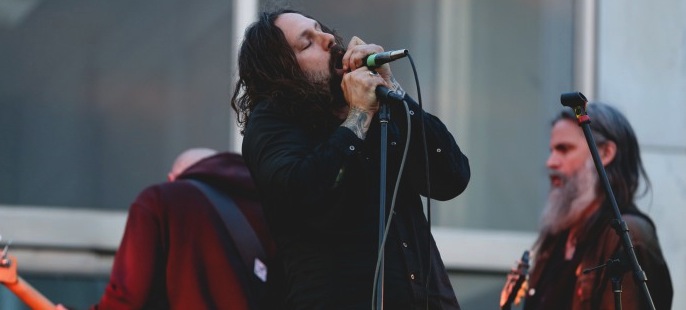 On July 2nd, a very special Wrekmeister Harmonies show took place m at the annual "Beyond the Gate" series inside the Bohemian National Cemetery Mausoleum. We are so lucky that our comrade in photography Josh Ford was on hand to capture this amazing performance for CVLT Nation. Wrekmeister Harmonies was joined by some of Chicago's best musicians – you can read the list and see the photos below… DANIEL HIGGS and Tokyo percussionist FUMIE ISHII FOUNTAINSUN also performed.
All Photos by Josh Ford
Rob Sevier DJ set (Numero Group)
HIDE
Wrekmeister Harmonies
Fountainsun
JR Robinson (Wrekmeister Harmonies)
Matt Jencik (implodes)
Esther Shaw
Nora Barton
Ron DeFries (INDIAN)
Eric Chaleff (BLOODIEST)
Noah Leger (Disappears)
Sanford Parker (Two from the Eye)
Mark Solotroff (Anatomy of Habit)
Lindsay Anderson (L'Altra)
Bruce Lamont (Yakuza)
Dylan O'Toole (INDIAN)
Enjoy this post? Donate to CVLT Nation to help keep us going!