Back in late 2014, a completely unknown Italian experimental death metal band by the name of Assumption silently released their proper debut mini album The Three Appearances" on CD format through Italian underground label Terror from Hell Records. As it sadly goes with many inexplicably unfortunate underground masterpieces, something didn't totally align for Assumption back then, and despite the insane quality of its songs The Three Appearances didn't seem to pierce the veil of indifference among extreme metal fans, or even reach anyone at all, and the EP went sadly, largely, unnoticed, perhaps due to the band being a non-touring entity from the somewhat sidelined island of Sicily, having few connections in the scene, being generally speaking oblivious to its real potential and powers, or just for being in the wrong place at the wrong time.
But great things can't remain obscure for long, it's just their nature. Their inevitable destiny has a different story in mind, but it is yet to be told. True death metal lovers, those who love real death-doom like the one created by dISEMBOWELEMNT and Winter, and who constantly scan the underground for the next big thing, know what they like and like what they know. So despite The Three Appearances not being supported by virtually any respectable trend-setting pundit in the scene or benefitting from nearly no one's support whatsoever at the higher level, the word of mouth on this amazing mini album slowly spread throughout the underground's forgotten gutters, and while to this day, still no one really talks about the release, slowly the acceptable show offers began rolling in for the band, who then managed to assemble a live lineup, release a followup EP (2018's colossal Absonditus), and even receive offers to tour Europe.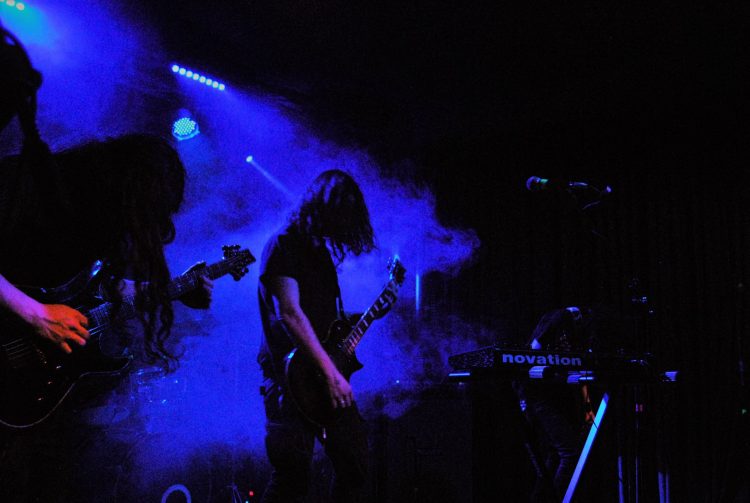 So to speak, eventually, after Absonditus was released, someone out there began to take note, saw the utter injustice, got amazed at the band's seemingly incomprehensible obscurity, and decided to get involved. It all thankfully slowly but surely snowballed from there, with the band even playing an unforgettable set at 2019's Killtown Deathfest, opening shows for Evoken, Skepticism, and Esoteric, and even being invited to play Asakusa Deathfest all the way in Japan with the likes of Pestilence and Coffins among others. Thankfully, Assumption is now a bit less misunderstood, less unknown, and less unappreciated than what they're really worth but some justice has been made along the way and they're nearing acquiring a more dignified and meritocratic place in today's death-doom pantheon and in extreme metal in general. But while the release of Absonditus brought some reward to Assumption, The Three Appearances remains a vastly obscure and unknown release which has remained sidelined and ignored for years now despite its inestimable sonic value. Accordingly, the two labels who decided to re-bet on the band early on and who released Absonditus in 2018 (also to somewhat generalized indifference), AKA Sentient Ruin in North America, and Everlasting Spew in Europe – have stepped up again to finally give justice to The Three Appearances and are about to reissue it for the first time ever on vinyl this coming 14 of February on a very limited run of copies, remastered for vinyl and with a brand new graphic facelift – you can now pre-order the colored and black vinyl from Sentient Ruin for the USA HERE, and from Everlasting Spew for the EU HERE.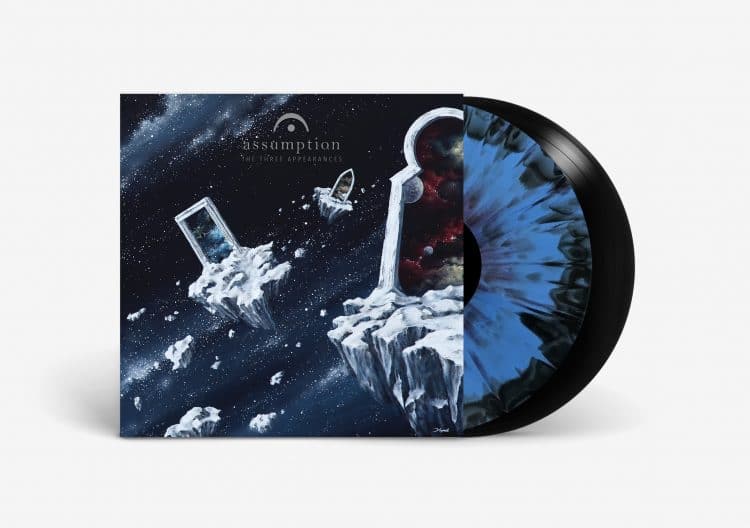 So why talk about a vinyl reissue of a release from 2014 you may ask? As said – because it's back, and six years later The Three Appearances sounds even more insane than when it came out, so it deserves a hard and honest discussion. With its four monstrous tracks, and clocking in at a perfect 30 minutes, The Three Appearances could just be the most iconic and fucking perfect death-doom release to see the light in the latter part of the last decade. Suffocatingly dense, skull-crushingly heavy, yet marvellously evocative, on the cryptic release Assumption have harnessed the quintessence of death-doom mastery to summon a monster of unseen power and heaviness. Every fucking star known on the map of perfect death-doom as aligned on this record, from the songwriting, to the production, to the atmospheres, to the lyrics, the artwork, the aesthetic, everything on this damn thing just screams "death-doom fucking masterpiece", and every one of the genre's most glorious traits, and every single fucking thing we love about it just burns with unseen brightness throughout, vigorously and unforgettably.
The deep vocals bellow out cryptic ramblings about implacable vastness, emptiness, spiritual decay, and about being disintegrated beyond event horizons and other unimaginable cosmic cataclysms, while the super-catchy, massively cavernous, impossibly downtrend guitar extravangaza borrowed directly from Bolt Thrower and Grave designs majestic and neck-breaking patterns of absolutely non-stop unforgettable riff mastery. All while the monstrous atmospherics on the album built through the sapient weaving of synths, clean guitars, strings, and flutes, build and otherworldly realm of slow-moving lysergic hallucinations that paralyze you in your skin. The power of this astonishing record lies exactly in the ancestral dichotomy which has made dISEMBOWELEMNT and death-doom such an intriguing novelty, and 30 years later The Three Appearances seems to re-evoke it all over again with the same visionary virtuosity and seemingly unrepeatable taste, by perfectly blending the regressed and barbaric simplicity of primordial and feral death metal with the Avantgarde experimentalism of Dead Can Dance, psych and kraut free-form improvisation, and the omnipotent evocative force that can only come from the most sublime ambient music.