Label: PTP / Pre-Order "Moor Chores" HERE / Lord Kayso: IG // Link Tree
Today we're premiering LORD KAYSO's single "Opulence Ft. Tnah" prod. by Jesse Rack$on. Hit play while you read our interview with him below…
Give us the science behind the title and artwork of your new album, Moor Chores?
Peace, thank you for having me. The title Moor Chores reflects the concept of the album where there's much work to be done internally as well as externally. And the artwork represents homage being paid to Ancestors who've helped pave ways for me to do me. It's like a torch being passed because I will be an Ancestor for the ones that come after me.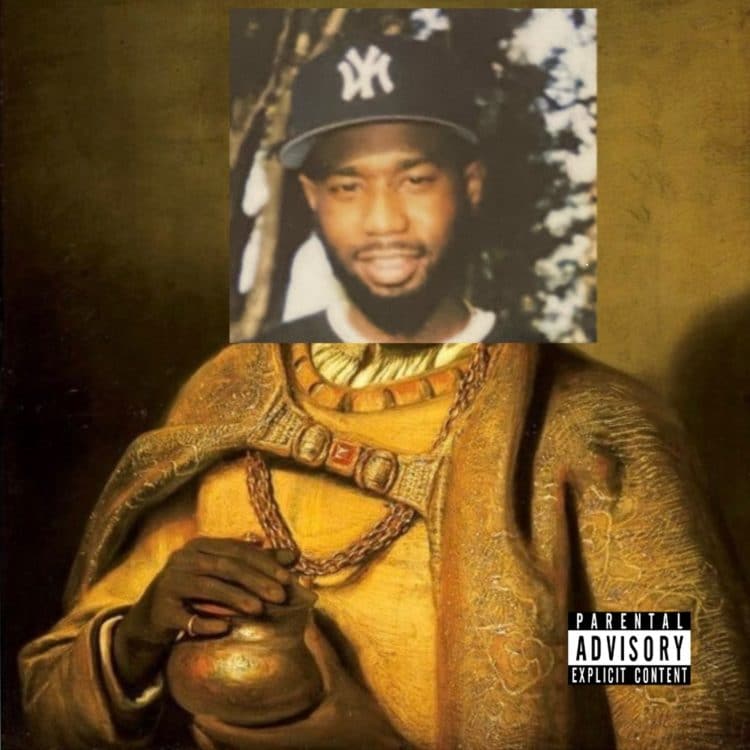 Describe three of your songs in terms of your favorite foods, and tell us how these songs will feed our souls?
Platescrape is like a veggie roti. It just got pumpkin, channa (chickpeas), and some spinach in it with some pepper and tamarind sauce. You eat it with your hands and you leave no evidence lol.
Baba Roots is some ital stew peas with some rice. With a bake and saltfish as the appetizer. Or some corn soup on the parkway on Labor Day, that song just gives me that vibe.
Beyond Belief is some black-eyed peas cookup rice on New Year's because that's tradition. Or soup jomou for my bro Chris.
Your song "Uncle Mark" is super real…Talk to us about how mental illness has impacted you and your family.
Very heavy, but differently between me and my family. There was a point where it was just me and him in the crib so we got to bond, and I realized his issues were way deeper than just mental issues. My uncle is diagnosed as bipolar schizophrenic. And growing up he bugged out a lot in public and at home, and was in and out of the G building, and that put some stress on a lot of family members. I feel like his issues were cast upon him before he was even born, and pills and injections won't fix that.
Take us back to your childhood—what music did you hear around your home or booming out of the cars in your hood?
At home, it was mostly The Chi-lites, Delfonics, Stevie, Anita, Luther, Luciano, Garnett Silk, Sanchez — stuff like that. When I was younger my moms didn't really play any hip-hop, but when I went to my cousin's house that's when I got familiar with Biggie and Pac. But out of cars around the way, I remember hearing a lot of Biggie, Buckshot, Smif n Wesson, Snoop, Wu-tang, Bounty Killer, The Fugees. mad dopeness.
 

 

View this post on Instagram

 
What role do the ancestors play in the way you see the world, and how do they impact the way you create?
The ancestors play a huge role. I wouldn't be here if it wasn't for them. The more I give thanks and praise, the smoother things seem to go. And I'm thankful that I'm blessed with talent to create and poetically put things together. I feel like all of that are have been put into place by my ancestors. And I create like an Ancestor of tomorrow.
The vibes on your song "Baba Roots" are fire! Talk to us about the energy behind this BIG TUNE?
Baba Roots is a big up to my pops. He was a boxer when he was younger, and it's always funny to me because he's so calm. I was born in Guyana in 1990, came to Brooklyn with my mom in '92, and he stayed in Guyana. He visited in the summer of '98 and he taught me how to throw my hands lol. So I kinda wrote that with that DNA in mind, still having fun with the beat because he would never really know that lol.
What two dancehall albums have had a major impact on your creative spirit?
Beenie Man's first album Blessed and Buju Banton's 'Til Shiloh.
If three of your songs from Moor Chores were placed in a time capsule to be opened 60 years from now, what songs would you put in there, and why?
"Elephants," especially because I wrote that thinking about the movie Tenet. We live in a twilight world lol. I'm not gonna spoil the movie if you didn't see it, but you should. But anyway, I feel like that song is timeless.
"PS4 Box" because I'd find it interesting that some people may be like "wtf is a PS4?" And the song also reflects social issues of our current time, so it'll kinda be like a history lesson.
And lastly, I'll say the "Hidden Track" because I'd like to hear it 60 years from now to see how it ages.
Outside of the state-run "education" system, what books did you read to help shape your mental state?
As a Man Thinketh by James Allen, The Kybalion by The Three Initiates, The Alchemist by Paulo Coelho, How Europe Underdeveloped Africa by Walter Rodney, Four Grams & Dog Star Hip Hop by Bro. A.A Rashid, Man and His Symbols by Carl G Jung, The Ninety-Nine Beautiful Names of God by Imam Al-Ghazali, and The Root of All Religion by Alvin Boyd Kuhn — to name a few.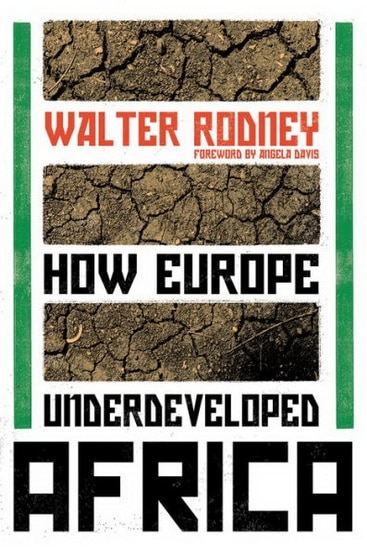 View this post on Instagram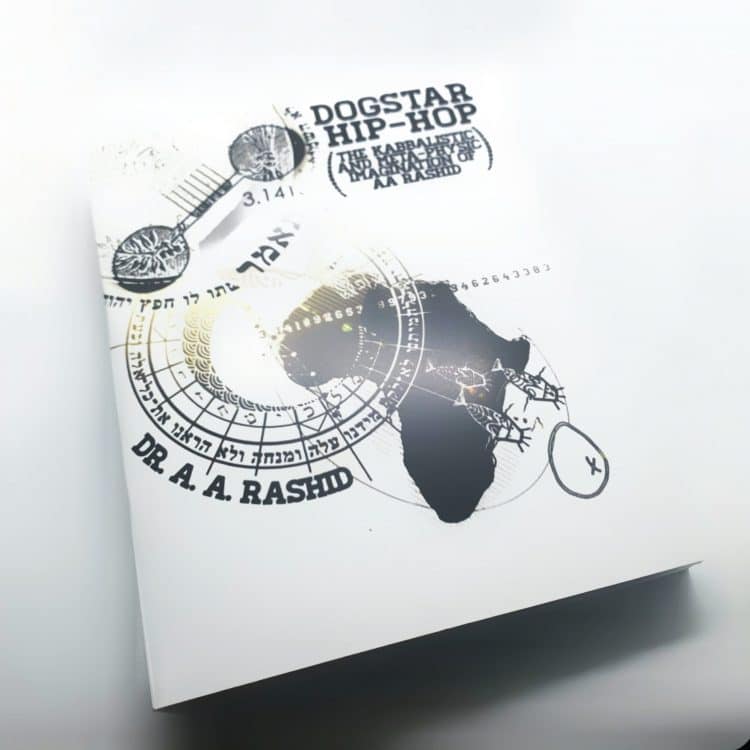 What does a beautiful day full of Black joy look like to you?
Honestly any day above ground with breath in my lungs.
Anyone in your family lace you with jewels about the 90's Hip Hop and Dancehall scene?
Yeah for sure. My older cousin Quincey was definitely like my teacher when it came to that. He taught me about Biltmore Ballroom and the sound clashes, The Kenmore movie theater, and all the crazy stories that used to go on in Flatbush back in the day. He put me onto Nas, Busta Rhymes, everything Bad Boy. I'm thankful for my big cousin Q.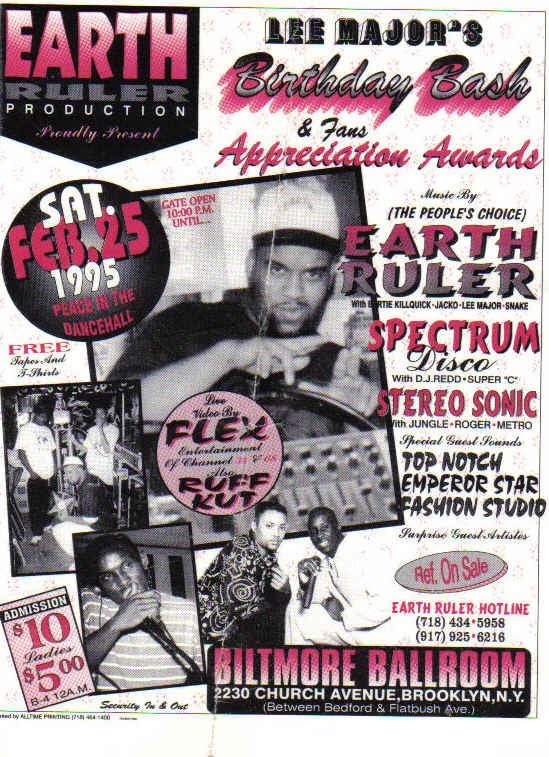 View this post on Instagram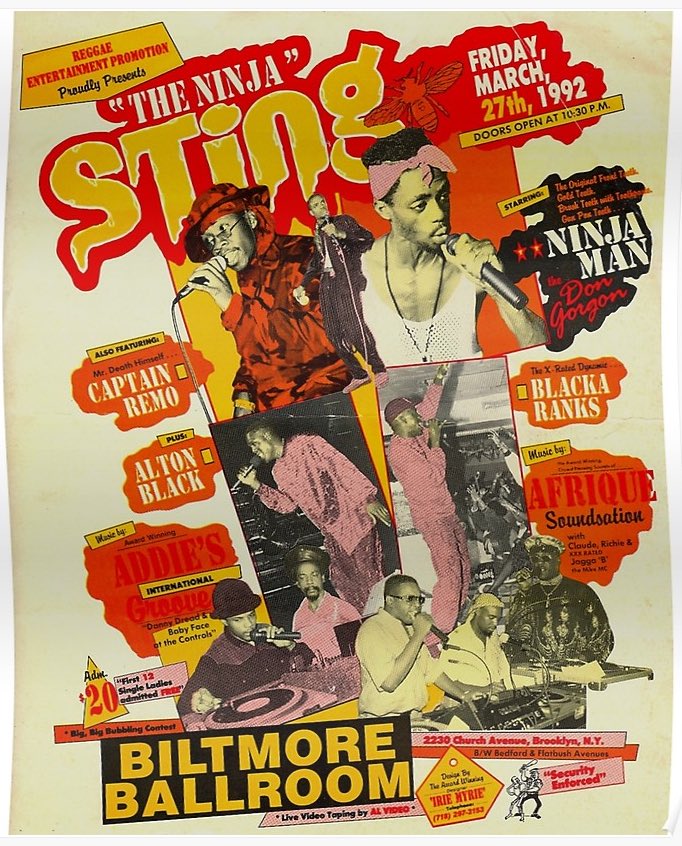 Big Up Kool Herc for everything he did for Hip Hop! Have you given thought to how the Caribbean has given us some of the best MCs and producers in the game, from Foxy Brown, Smoke DZA, Biggie, Chubb Rock, Busta, Pete Rock, and many more?
Of course. Hip Hop is Caribbean lol, shout out to Kool Herc.
What are some Black-Owned businesses in Brooklyn we should know about?
Canarsie Blends is a juice/smoothie bar in Canarsie, it's Guyanese-owned so you can grab some good ol back home pastries as well. Sol Sips NYC is one of my favorite places to eat and it's 100% vegan. Chef Jus Blaze is the second-best cook to my moms, you can find him on Instagram. Skinsntial is a natural skincare company that also caters to beards. Aloe Adventures, a comic book that is genius. Those are a few of my favorites that I can remember at the moment.