CVLT Nation Premiere:
D E C O R U M "Book Burning"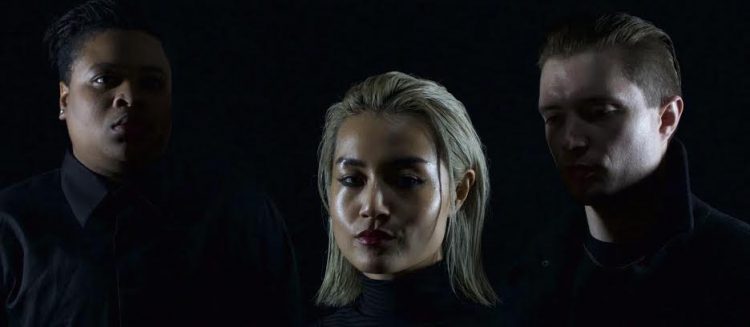 White Walls, Cold Emotions, Warm Vocals, Dance Rhythms hidden under reverb are some of the things you will hear on D E C O R U M's soon to be released EP Vail. This Brooklyn trio knows exactly what they are creating, and it's this compelling vision that pulls you into their dark world. They come from more of the Bauhaus school of Post Punk, which is rad because not too many bands explore these kinds of sonic textures today. Do not get me wrong, D E C O R U M have a sound that is all their own, and if you are a fan of Post Punk or Dark Wave, make sure to pick up their EP that comes out on April 15th via Mirror Universe Tapes. Right here and now, CVLT Nation is streaming the new D E C O R U M song "Book Burning" below, and you can pre-order Vail HERE!
Enjoy this post? Donate to CVLT Nation to help keep us going!