CVLT Nation Premiere Streaming:
NORTHLESS Cold Migration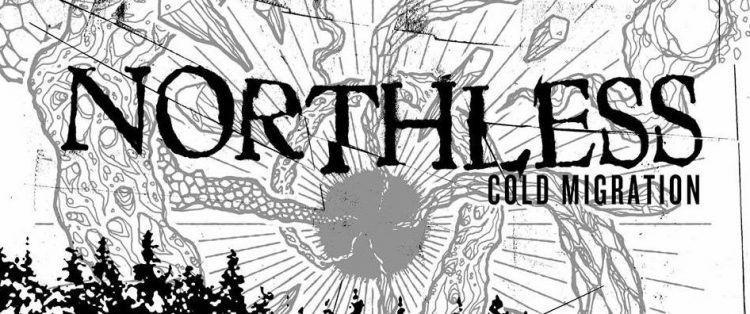 I'm fucking beyond impressed the new NORTHLESS record! Cold Migration is heavy as fuck and full of monolithic soul. We are stoked to be sharing with you today the title track; its soaring vocals will captivate you. I find so much solace in the delivery of this song – everything about it resonates with me. After listening to the full record, I realized that anyone that sees this band live must be in for an awesome live experience. On March 11th, you will be able to pick up Cold Migration (pre-order HERE!) from Triple Eye Industries. For now, you can press play below and allow NORTHLESS to work their heavy magic on your existence!
Enjoy this post? Donate to CVLT Nation to help keep us going!