CVLT Nation Premiere:
QRIXKUOR "The Divine Architect"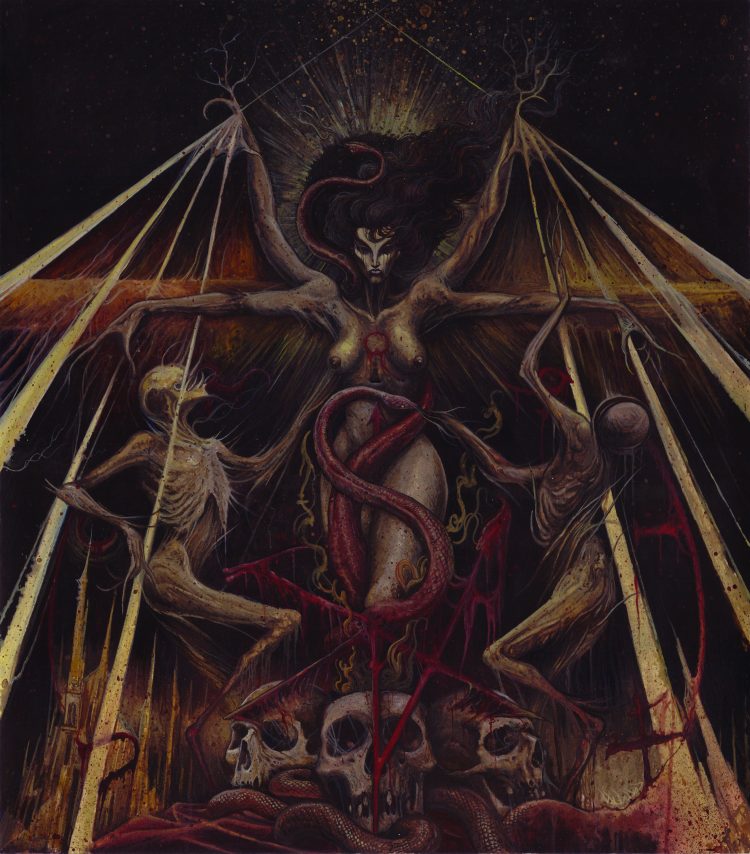 Back in 2014, we posted this article to our site about QRIXKUOR's demo (which has since sold out of all four pressings!). Now they are back with one of the raddest death metal releases of 2016, entitled Three Devils Dance, via Invictus Productions on April 30th. QRIXKUOR creates the kind of death metal that swirls around your skull, leaving only thoughts of cosmic peril in its wake. I fucking dig this band so much because of the different layers of sonic filth that they expose the listener to with each listen. CVLT Nation is beyond fucking honored to be sharing with you a new QRIXKUOR song entitled "The Divine Architect." This song needs to be shared, it's that sick!
 
Enjoy this post? Donate to CVLT Nation to help keep us going!