Cannibalistic Necromancy…Premiere Streaming WITCH VOMIT's
"Accursed Temple Of The Great Deceiver"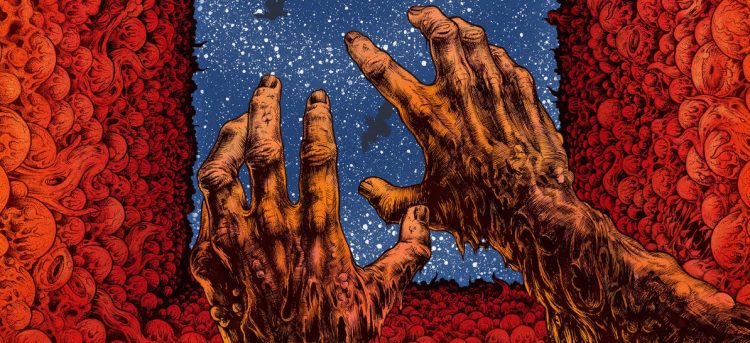 Unholy beast – WITCH VOMIT is yet another PDX band that can't be fucked with! Their songs are Mack trucks that will drive over the skulls of anyone that stands in their way! On June 30th, their debut record entitled Poisoned Blood comes out via 20 Buck Spin. I can say with 100% conviction that this is one Death Metal record that must end up in our vinyl collection. I love how WITCH VOMIT songs pack the punch of D-Beat while twisting your brains cells in unrelenting storm of putrid Death Metal grimness. CVLT Nation is stoked to be premiering their new song "Accursed Temple Of The Great Deceiver" below, and you can pre-order Poisoned Blood HERE! WITCH VOMIT spits out morbid diseased riffs on every track that will have you choking on your own nightmares!
Enjoy this post? Donate to CVLT Nation to help keep us going!