They Hate Change is at the forefront of the punk movement in hip-hop. This duo of producers/lyricists makes tracks that ride the waves of grime, UK garage, and jungle while still staying true to the creative spirit of US underground hip-hop flows and peppered with FL sounds. What they do is DIY and genre-bending and provoking and anti-system. I can tell THC knows that change is the only constant and they're masters of it. And like all of the musicians and artists I like most, they'd rather be playing a house show than a stadium.
Backend, backend, backend, everybody talking bout backends
You getting fucked over on a work for hire, should've read your contract back then
Politicians still handing out lapdances, Major Labels do the same, all backhanded
Ad dollars take a toll on your advance, playlist for stream, couple half cents, Madness
Do the math on a hundred million streams, that's 300 hundred bands, rappers as broke as they fans
Cause 6 percent of that percentage, then taxed and delivered is 16 Grand
That SoundCloud rapper contract on demand
Your A&R left now you stranded
Better hope you had a keyman or a backup plan, or the fanbase to run it independent
Stream Era don't love nobody, niggas thinking they could do the Billie Eillish
That's a inside job if you watching, but I'm sleep I ain't talking bout nothing
50/50 bustdown on the Profit, underground, got the game from the Deathbomb
Got the Bandcamp doing handstands, selling tapes like weight, name your price for WAVs

"Faux Leather"
They've got a bunch of EPs and singles out, and a full-length coming out via Jagjaguwar in early 2022. You can stream them via Spotify here and Bandcamp here (or thank me for putting it all together for you in this post) and catch them live next year — check the tour dates below (we'll see you in Vancouver).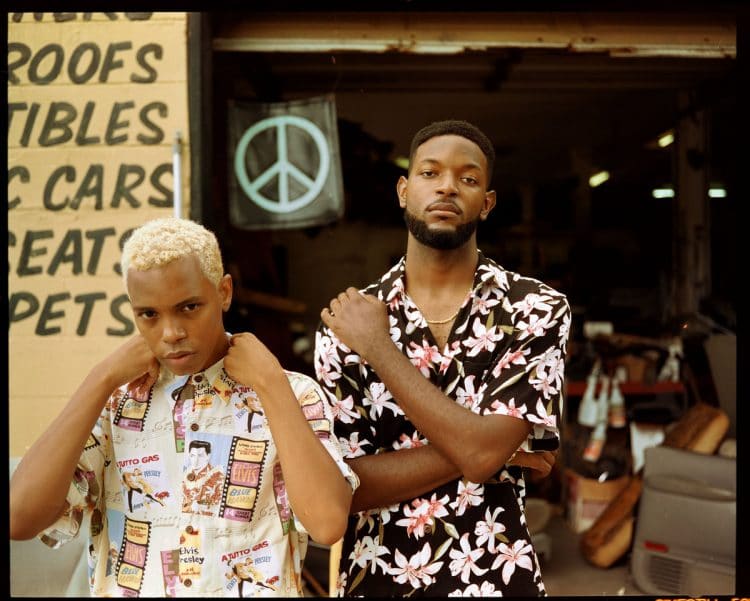 They Hate Change 2022 Tour Dates:
February
07 – Vancouver, BC @ Rickshaw Theatre
08 – Seattle, WA @ The Crocodile
09 – Portland, OR @ Doug Fir
11 – San Francisco, CA @ Great American Music Hall
12 – Los Angeles, CA @ The Regent
14 – San Diego, CA @ The Casbah
15 – Tucson, AZ @ Club Congress
17 – Austin, TX @ Mohawk
18 – Fort Worth, TX @ Tulips
19 – Fayetteville, AR @ George's Majestic Lounge
20 – Lawrence, KS @ The Bottleneck
22 – Minneapolis, MN @ Fine Line
23 – Chicago, IL @ Thalia Hall
25 – Columbus, OH @ Skully's
26 – Lakewood, OH @ Mahall's
27 – Toronto, ON @ Opera House
March
01 – Montreal, QC @ Fairmount
03 – Cambridge, MA @ The Sinclair
04 – New York, NY @ Webster Hall
05 – Philadelphia, PA @ First Unitarian Church
07 – Washington, DC @ The Black Cat
08 – Durham, NC @ Motorco Music Hall
09 – Atlanta, GA @ Terminal West
11 – Nashville, TN @ Exit / In
12 – Birmingham, AL @ Saturn
13 – New Orleans, LA @ Gasa Gasa