Photos: Eduardo Cruz (except where noted)
One of the things I get to do in my job is go to fests. I go to a lot of fests. Usually at least 8 to 10 in a year. Punk fests, death fests, doom fests you name it. This August, I found myself in Tucson, the hottest damn place I had ever been (Phoenix is hotter, I'm told), for what I am calling, objectively speaking, the best fest experience I have had in all our years of CVLT Nation. HOCO Fest.
There are a few reasons I consider it my best fest experience; number one, the curation was on fucking point. I wasn't in a sea of clones listening to the same band over and over again. The genre selection was all over the map at HOCO – on any given night, I could go from death metal, to d-beat, to psych, to rap, to emo rap, to techno, to reggaeton. Even the individual bills were mixed just right. And it was organized! People played at the times they were supposed to, and there were no major malfunctions. That's a huge accomplishment.
Number two, the venues. Hotel Congress was the center of it all, and it's amazing. At 100 years old, it's the oldest hotel in Tucson. It's haunted. It has the most gorgeous Old West feel to it. And it was hosting two huge shows at any given moment in its courtyard and in Club Congress, right off the lobby. Our room overlooked the courtyard, so they gave us complementary ear plugs and told us it would be loud. And it was fucking loud. I was at the courtyard show while I was in my room, but who comes to a fest to sleep and hang out in their room? The other venues we got a chance to check out made me weep that nothing like them exists in Vancouver. 191 Toole, right down the street, is the perfect size with great sound. The Owl's Club, where we had our two CVLT Nation showcases, is an old funeral home, so it's sombre, dark and has beautiful pew seating and stained-glass features.
Number three, the atmosphere of HOCO Fest was part community, part cultural hub, part international. It felt as if it was a fest both for the out of towners and the locals. We got to meet old friends for the first time and be reunited with new friends. Shout out to Bruce and Dylan, two people who have been writing for us for years, and who we got to hang with in person finally! There was a huge diversity of people all happy to be there. It was definitely the most diverse, in every way, of the underground fests I have been to. There was a sense of freedom of expression that I just don't feel when I'm somewhere with a vast majority of white dudes. It gave HOCO and Tucson a rosy glow.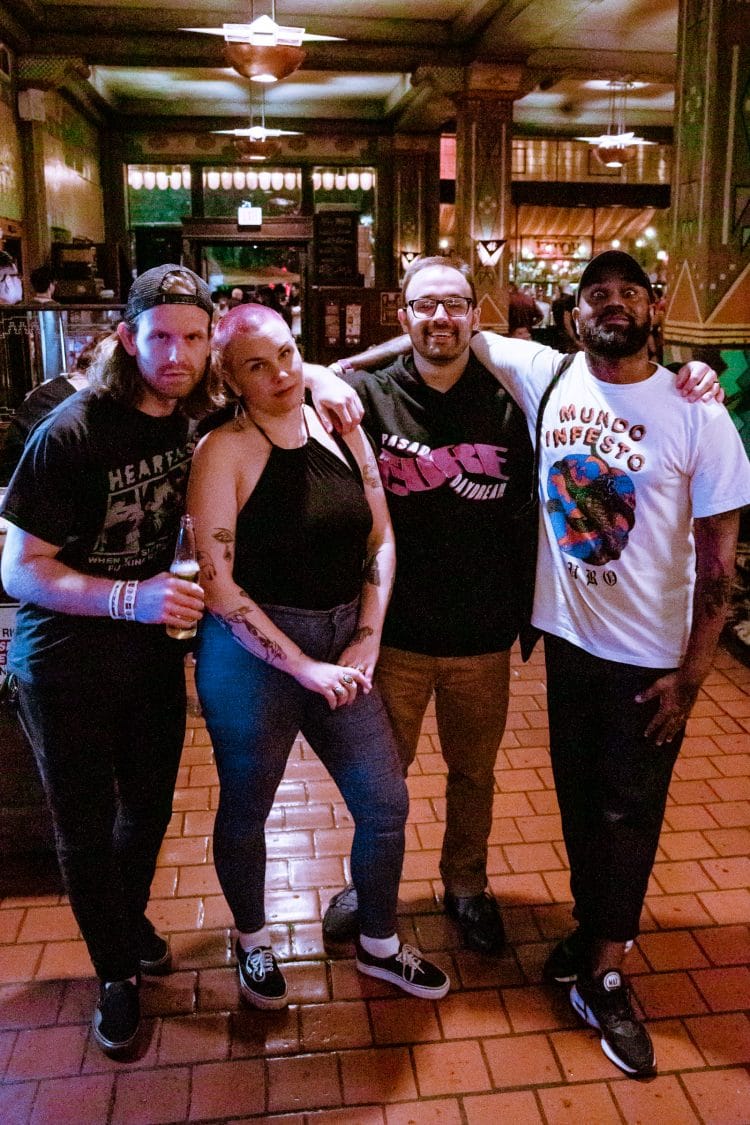 Number four, the Wellness programs. I know a lot of people don't get up to much during the daytime at a fest. Since I quit the demon drink, I have had a lot more energy and tolerance for daylight hours, and so I was able to take part in a few of the programs they had available, like yoga, meditation and even an intuitive tarot reading class. So I actually felt like I was accomplishing something after being up until 4am the night before.
We want to send big thanks to Matt Baquet and his team for involving us in HOCO. You did an amazing job! We'll be sweating in Tucson every summer from now on.
FRIDAY August 30th
We started out at Wooden Tooth Records, catching Lychee and Super Unison before I dipped out to lay in a dimly lit room listening to singing bowls. After my Sound Bath at Yoga Annex, I met up with Sean at 191 Toole for a seriously stacked lineup of soul-destroying music. Gatecreeper, Candy, Show Me The Body, NGHTCRWLR, Sex Prisoner, Skeleton, Get A Grip and Ceremented. It was a crusher from start to finish. Things got wild because it's Tucson and everyone's a cowboy.
SUPER UNISON
GATECREEPER
CANDY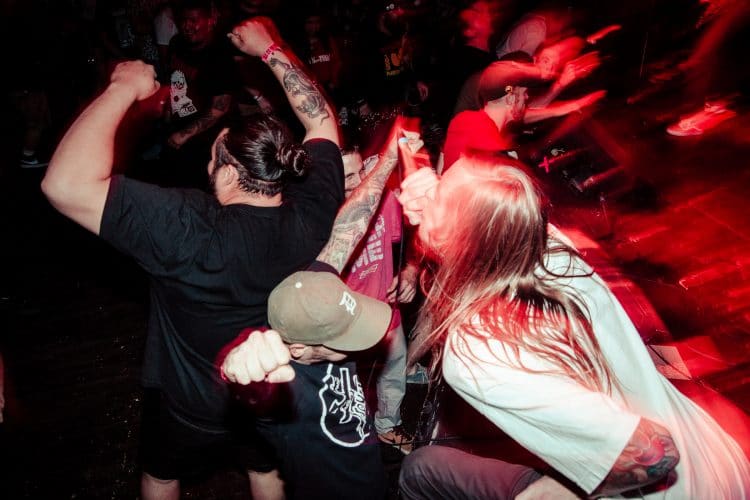 SHOW ME THE BODY
NGHTCRWLR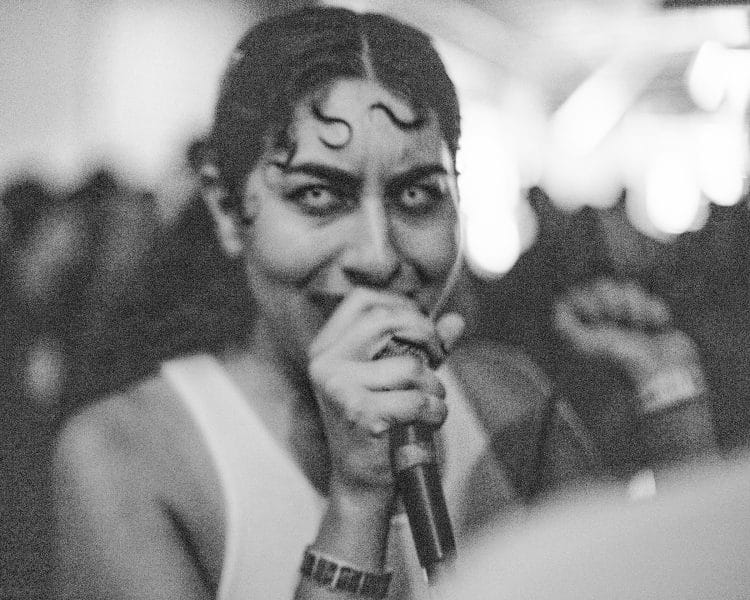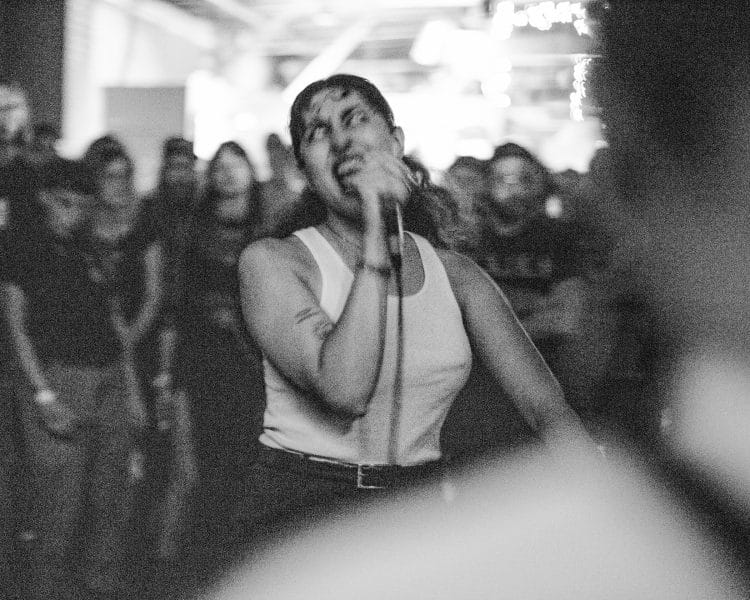 SEX PRISONER
SKELETON
GET A GRIP
After 191 Toole, we ventured out in the 80 degree heat of a Tucson night to make our way to the first of our CVLT Nation showcases at The Owl's Club. Trees Speak was first up, and I didn't know anything about them when I wandered up front to watch. They turned out to be one of the most mind-bending bands I've had the pleasure of experiencing. Their live show was strange and wonderful; I don't know what to call this music other than that.
Big|Brave followed up to close out the marathon of bands I'd watched that evening. They were fucking breathtaking. If you are ever able to see this band when they're on tour, please do. Their music will take you into an almost trance-like state; it's deep and powerful, but it's also ethereal. I'm so honored they played our opening showcase.
TREES SPEAK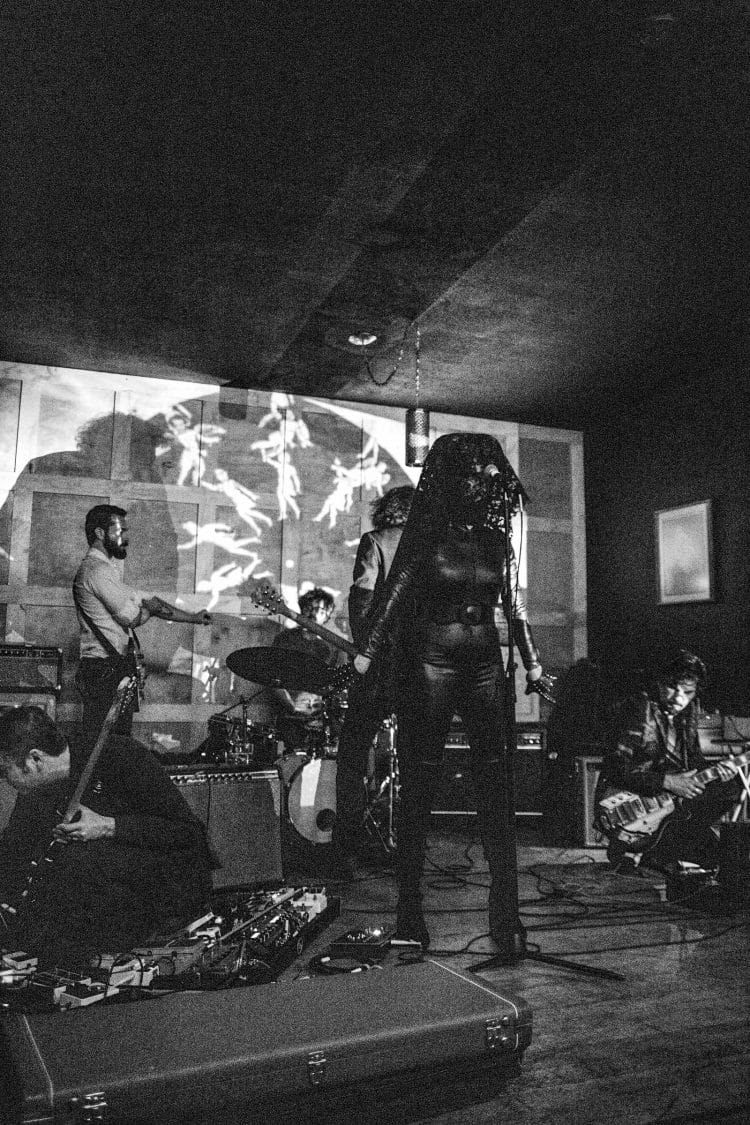 BIG|BRAVE
SATURDAY August 31st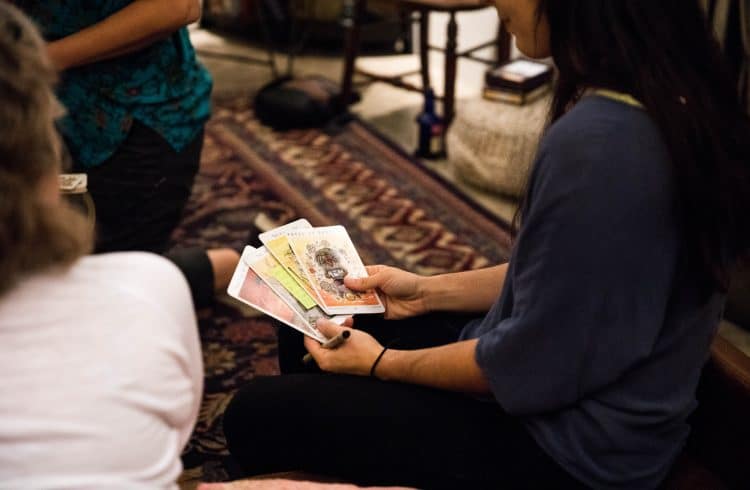 On Saturday evening, I made my way across town, past Teen Court, to a beautiful grocery turned living space where I practiced intuitive tarot reading. Then I headed back to Hotel Congress to catch Maggot Heart at Club Congress. After that, we walked over to The Owl's Club for our second CVLT Nation showcase, which featured Minimal Violence, Deaf Kids, JS Aurelius, Body Fluid and Scale. We got to spend some quality time with our brothers Deaf Kids, which we've all been waiting to do for most of the past decade. And we got to have our minds expanded when we experienced their live show. It was unreal. I was terrified that my head was going to explode until I just accepted it and let myself feel the music, exploding head or not. That's the sign of genius music.
BODY FLUID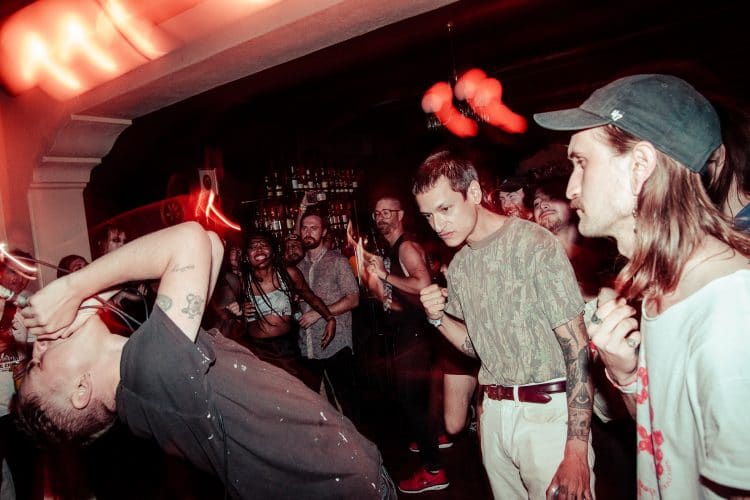 DEAF KIDS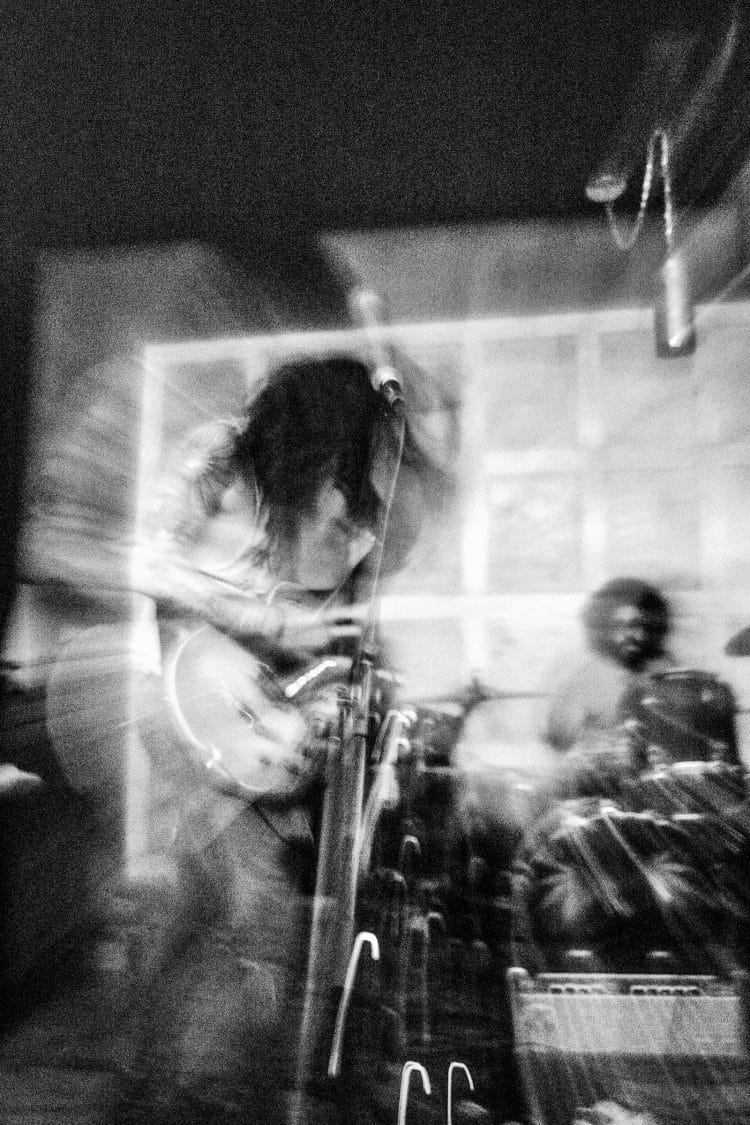 MINIMAL VIOLENCE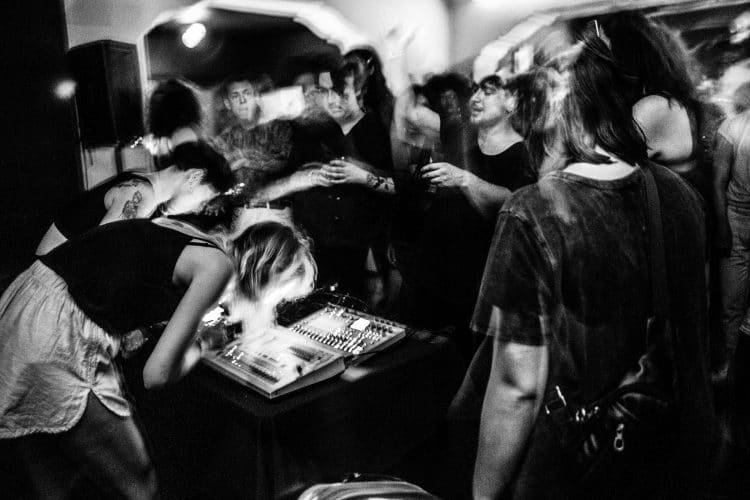 SUNDAY September 1st
On Sunday, after I did an amazing yoga class, we headed out to the pool party at Hotel McCoy, and we ate the most amazing arepas and watched DJ BEMBONA w/ Sonido Tambó. After that, we chilled at Hotel Congress for a while before heading down to Club Congress to catch Death Bells, Cold Showers, Marbled Eye, Lié, Droll, and DJENTRIFICATION. Sean bounced between 191 Toole and Club Congress so he could see Dana Dentata and Bbymutha. It was the perfect way to close out HOCO, with some of our favorite bands and hometown friends.
DANA DENTATA
BBYMUTHA
LIÉ
MARBLED EYE
COLD SHOWERS
DEATH BELLS
On Monday, we left Tucson, happy and exhausted, but with our inspiration refreshed. HOCO Fest was exactly what we needed to remind ourselves why we pour so much of our time and passion into CVLT Nation. It was a bright spot in a landscape that can sometimes feel cold and exclusive. Thank you so much Matt, JS, Hotel Congress, Club Congress, 191 Toole, The Owl's Club and Street Tacos for feeding us 75% of our meals. See you next year, fam!