In 1965, when Gordon E. Moore observed that microchip transistors doubled approximately every two years, it's impossible that he could have forseen that the exponential computer growth could lead to the digitized landscape in which we find outselves today. The horizon at which technology meets and surpasses the capabilities of humans seems far less like science fiction, far less futuristic, far more probable than ever before.
When Cvlt Nation reviewed Realize's Machine Violence, just three years ago, the conversation around Artificial Intelligence was more speculative. In the time since that release, theorizing around the potential for technology to interfere with our professional, artistic, and personal lives in existentially threatening ways has moved from the halls of tech and academia to the dinner table and the coffee shop. With anxieties around the ramifications of this most recent revolution of industrial technologies on the rise, now is the perfect time for Realize to share the newest milestone in their own revolution of industrial music.
On Two Human Minutes, Realize, amassing the talents of Kyle Kennedy, Matt Mutterperl, Matt Underwood, and now Zack Hansen, adds more color to their sonic palette of apocalyptic conjuration. Where previous releases wore the Godflesh, Nailbomb, and Meathook Seed influences on their sleeves, Two Human Minutes finds the band expanding its territory, thereby establishing new paths for future pioneers to traverse.
With the new addition of Hansen's synths and electronic textures, along with more exploratory use of samples and noise, Realize's new venture resists categorization while inviting new comparisons. The Broadrick influence is still strong, but one is likely to hear some Techno Animal, Greymachine, and Jesu highlights interspersed within the more obvious Godflesh and JK Flesh colors. Dub, ambience, harsh noise, grindcore, and nu-metal nuances mark this release as a more confident, more experimental, more defiant testimonial to the powers of an alliance between humans and technology.
Kennedy's drum programming, always an inspired elemental on Realize releases, has evolved significantly, blurring the line between player and programmer. Where previous releases, like other drum-machine-driven acts, integrated machines as foundations that were proudly machine-made, the drums on Two Human Minutes are creatively all over the map, tasteful and unobtrusive one moment, brash and superhuman the next. This cyborgian, ghost-in-the-machine artistic refinement makes some tracks meditate like Neurosis while others assault like Agoraphobic Nosebleed.
While Realize may have been satisfied to be heirs to the thrones of their industrial heroes, the band has transcended such convenient labeling, both by perfecting their original style and by transgressing it.
In the spirit of Asimov, they learned the rules, and now they are breaking them.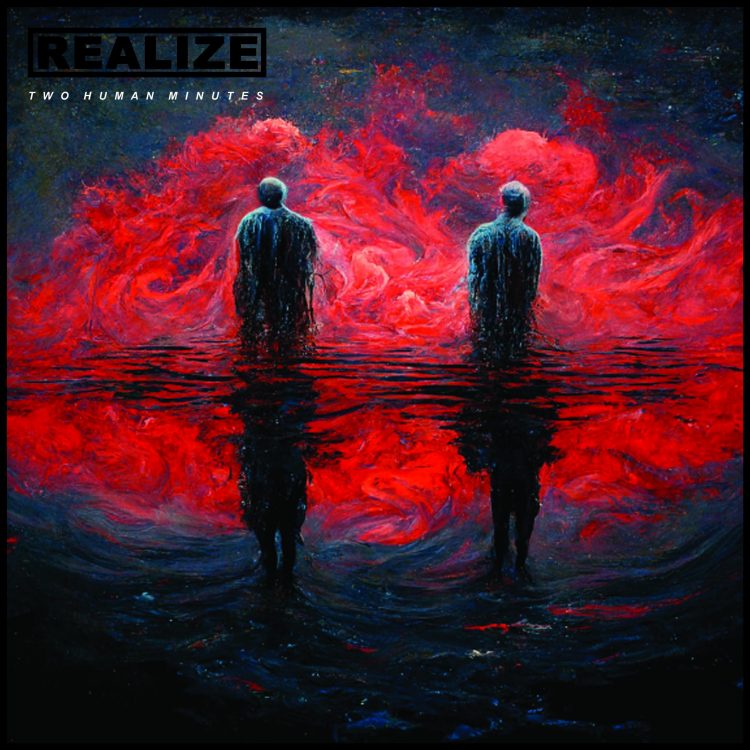 Cvlt Nation talked with Realize's founder, Kyle Kennedy, about Two Human Minutes.
Can you describe the reception to Machine Violence? Did popular and critical reception influence your approach to Two Human Minutes at all?
[kk]: The general reception to MV was solid. Some people really liked it, while others weren't super impressed. One reviewer mentioned that we treated our drum machine more like a mascot than an MVP, and I think they hit that one out of the park haha, because looking back, our drums were relatively bland in MV. With THM I wanted to push the drum machine to create interesting rhythms that a human drummer wouldn't be able to do live.
What are some new directions you've taken on this album? Would you consider any of your creative choices risks?
[kk]: The album incorporates synth, noise, and samples into each song. I wanted to see if we could blend some abrasive, guitar-heavy riffs with harsh noise and synths. This record also has more fast parts than the previous two records. Also, we have two instrumental songs; one is kind of mechanical/ethereal noise with clean piano, and another is a straight-up techno song. Nothing crazy in their own rights, but both songs are quite a bit different from what we've put out previously.
What were some musical influences on this release that people might not hear right away?
[kk]: Uniform, Street Sects, various techno artists, Skinny Puppy, and Nine Inch Nails.
How would you describe the lyrical themes of this album?
[kk]: Most songs deal with the negative side of the human experience, such as regret, permanent damage, guilt, and dehumanization from technology and modern society. Two Human Minutes comes from the idea that people can experience the same thing (in this case, the passage of one minute) differently. One minute at Disneyland is a lot different than one minute buried alive, for example.
How has performing live influenced your creative process?
[kk]: Live shows haven't specifically influenced my song writing process. With that said, we are interested in writing songs that are fun to play and listen to live.
You return to To Live A Lie Records for Two Human Minutes. Can you describe working with Will?
[kk]: Will is a great dude and his label is fantastic. He's a friend, and he's always been very supportive of Realize. TLAL primarily does grind, PV, and fastcore, but Will is a total industrial fan too. Young Will got his chops in the underground listening to industrial bands like Skinny Puppy and Fear Factory.
Even in the three years since Machine Violence was released, Artificial Intelligence and the ubiquity of technology in our lives have become much more popular as topics of analysis in academic, mainstream, and domestic spaces, mostly thanks to platforms like ChatGPT and Midjourney. What does industrial music mean to you in a world that is grappling with tensions around digital and technological automation?
[kk]: Industrial music invites you to push the limits. It started off as an experimental genre and has kept that ethos through the decades. Technological advances such as AI allow artists to continue to push the limits and experiment with new sounds and concepts. There is societal and cultural anxiety surrounding AI, but that's just fuel for the fire for some good industrial songs haha.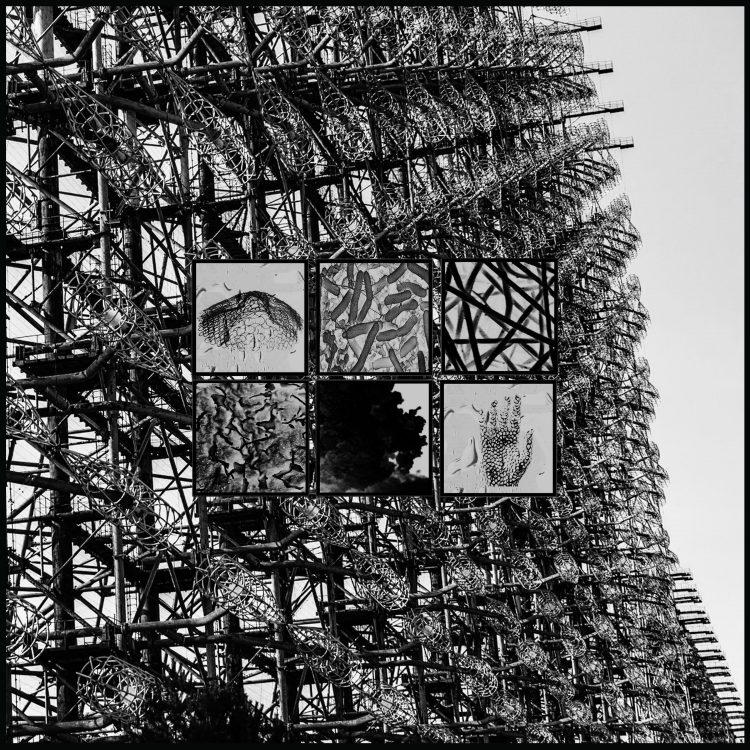 Industrial music, and especially artists like Justin Broadrick, has a long history of artistic collaboration, whether it be through side-projects, remixes, genre-blending, or features. Who are some artists that Realize might be interested in collaborating with?
[kk]: Trace Amount, Lana Del Rabies.
Do you think there has to be a human element in industrial music? Or might there be a reason to consider completely automated electronic music? Is there a necessary balance?
[kk]: People create art, write songs, and tell stories as a form of self-expression, and for enjoyment. I believe that people will continue to create interesting art regardless of how far things go with technology. With that said, it is also possible that completely automated electronic music reaches a certain level of commercial success (perhaps it already has). In general, I foresee people utilizing technology as a tool to help create art. I don't view technology as a particular hindrance to human creativity or innovation. If anything, I view technology as a self-destructive distraction if individuals allow it to be.
What should people know about Realize? About Two Human Minutes?
[kk]: The writing and recording process for Two Human Minutes was a blast. We're fans of industrial music and love listening to and discovering new bands/acts. Some of us in the band also like sports. Bear Down Arizona!

Pick up Two Human Minutes at Bandcamp or To Live A Lie.
Two Human Minutes was recorded and mixed by Ryan Bram at Homewrecker Studios.
It was mastered by Will Killingsworth at Dead Air.