Okay, punky black metallurgists, get ready to give a warm welcome—or perhaps even an infernal hail—to MELISSA. They're here to say hello from the gutters of New York (yes, I did recently watch the SOS docuseries, what about it) with their 5 track demo on FLESH PRISON, and you better take notice.
While bands like DEVIL MASTER have a take on punky black metal that leans towards melodic Japanese punk such as ZOUO and CROW, and bands like BONE AWL have a take that focuses on raw simplicity a la ILDJARN and RUDIMENTARY PENI, MELISSA's take on the black metal/punk sound is more informed by equal parts Deathcrush era MAYHEM and DARKTHRONE, and DRUNKS WITH GUNS (who the band is named for) and Landshark! era FANG. That is to say, this gruesome foursome oozes filth from every orifice they have. From the dirty tones, huge drums, frightening howls, and absolutely killer, tortuous riffs, everything about this tape screams sleaze and sacrilege. That, however, should come as no surprise, considering the pedigree of the members, who have been in bands such as CONDUIT, SAFE WORD, HANK WOOD & THE HAMMERHEADS, HÜSTLER, and others.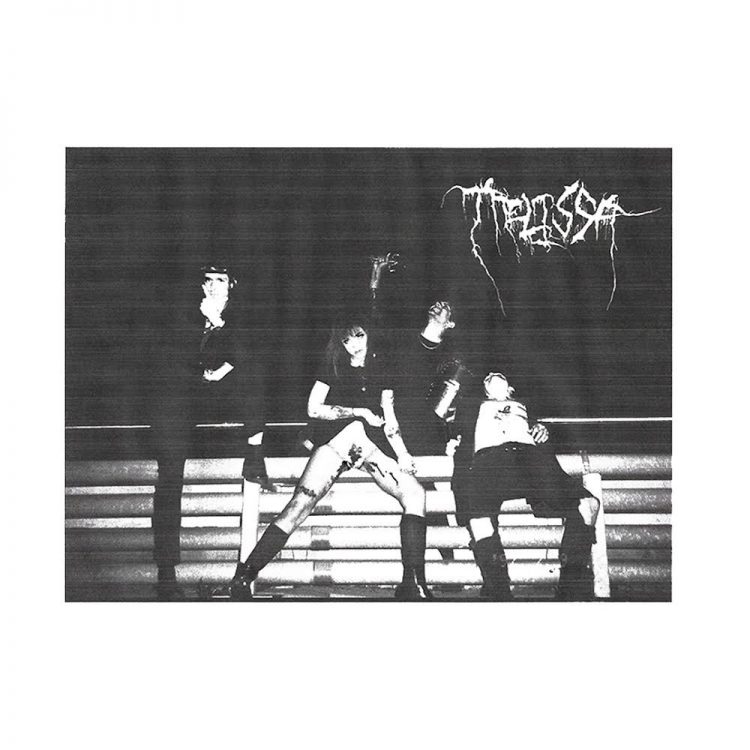 Conceptually, MELISSA aims to meld the dark, ultraviolent music of the 90s — particularly european black metal — and west coast groove. That or, as they put it, "music to drive really fast to." I have to say, they got all of that across perfectly. It's almost like black metal to play at a sleazy party to keep everybody hyped up and doing drugs, or whatever it is that people do at parties (I wouldn't know, I'm reclusive). There's a definite swagger and swing to this material which really sends it over the top, and I love every minute of it.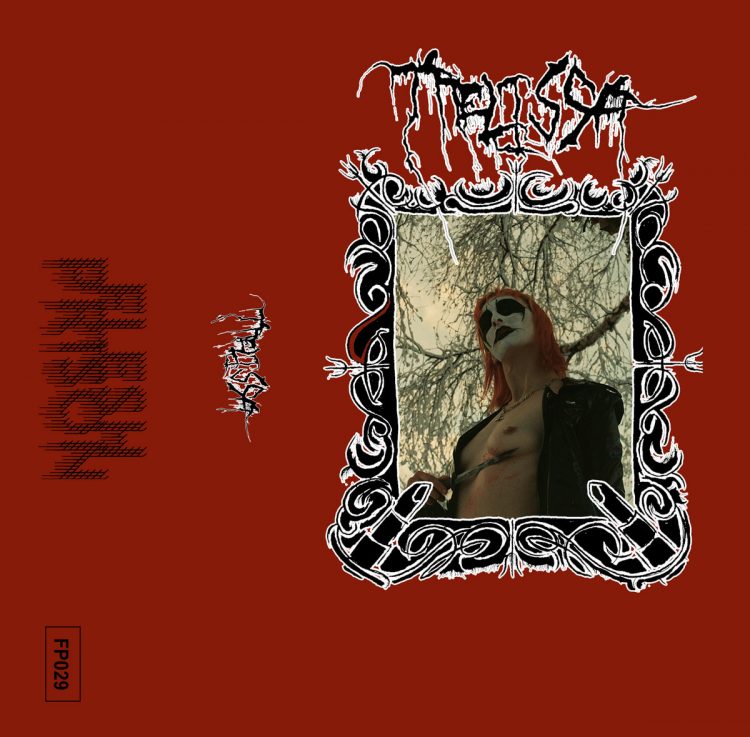 There's something about NYC that breeds a very special type of filth, and MELISSA exemplifies that. If this is their demonstration, I can't wait to hear what their proper recordings are going to sound like.
Listen to this, and take a fucking shower to wash the grime off your body. It's party time.