Unholy Fuck An Intense Label Feature:
Fallen Empire Records Part I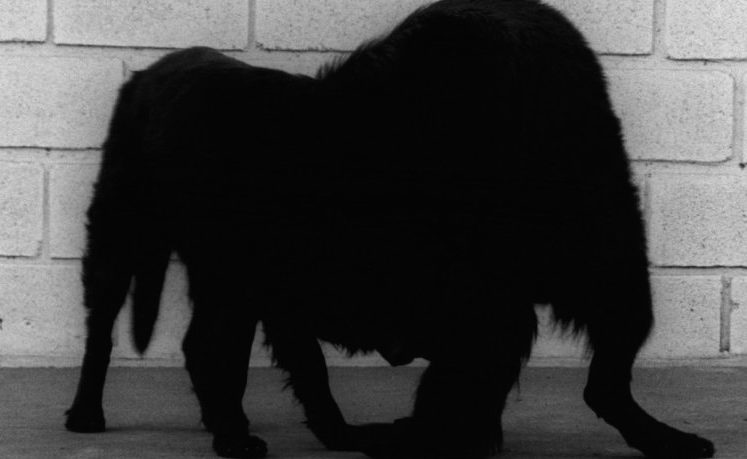 Fallen Empire Records is one of my favorite labels. They had a slew of releases this 2017, usually shorter in length to render portable enough to release in vinyl format.  This feature is the first of a two-part special providing snippets of their 2017 releases, along with streams of each release. So read on and stream on.  After all is said and done, don't forget to support Fallen Empire Records.
Nov 2017: Chaos Moon – Eschaton Memoire
Chaos Moon are about to surprise everyone and no one at once. Their evolution is uncanny in today's black metal scene. They don't hurtle back through time to reinvent the circa second wave black metal movement pioneered by bands like Mayhem and Darkthrone. Rather, they incorporate the production aesthetics and instrumental elements of second wave black metal bands and bequeath them, a fire that is decidedly modern but pleasing, with song structures that feature proper spacing, details that suggest utmost refinement in songwriting, all without being catchy and pedestrian.  Throughout epic song structures that feature intricate strumming, keyboard touches and hoarse howling fitting for Lycanthropy, Chaos Moon are wildly revenant and revelatory.  They follow no band before them on Eschaton Memoire and their rebirth only hints at greater impending destruction. Besides that, the Jef Whitehead cover art presents something otherworldly to represent the new direction they've chosen. Stream below at your own peril:
August 2017: Ritual Knife – Hate Invocation
Punked, raw black metal your kind of honky-tonk? Play some Ritual Knife to your latest misanthropists anonymous meeting.  Tracks like Genesis of Suffering don't just violate your ears; they desecrate and despoil the cleanest, holiest temples of the lord. Imagine a vestal virgin being desanctified with the use of a throbbing gristle dripping with machine oil. From first track to last, the band punks out blackened fury with negligence for the living and hearing-aid-assisted hard-of-hearing.  This band has little reverence for anything sacred and moral in music.  Guitars , drums and blackened screams all incorporate one hellacious effort to provide bombast and destruction via LP.  In fact, you can also download it for free. Who would pass at that? Stream to your Grandmother's eternal contempt and hatred, Sonny:
October 2017: Voidsphere – To Call/To Speak
This isn't just flashy guitar work, or simple melodies suffused together.  This is sacred ritual music for the void, that much is clear. It's not death metal.  Not black metal circa second wave. Voidsphere proclaim worship of the void, the predecessor of all organization, time, life and godhood.  It is the great wasteland that dreamt of its opposite, cared enough about chaos to birth the stuff of planets and imploding helium that made up the stars. It is righteous for the void to receive praise. The music here is observant of that truth.  It is no longer a fusion of instrumentation.  It is an abstract helicon of inspiration that still sees some structure and melody, albeit dissonant and otherworldly.  Notice the keyboards providing accent to the  guitar riffs and vocals, the drumming only subtly keeping time, thudding like the heart's rapid tachycardic pulse.  Notice the multiple hoarse screams as if time were sucking humans into a nether vacuum.  Voidsphere's To Call/To Speak is a good addition to an intelligent metaller's collection. If only for the recognition that music has the power to supremely pay tribute to something that is still essentially part of everything – the void, that emptiness in our hearts that is real. It is in fact, part of us all. Buy the record in multiple formats or download for free. Stream and kneel before the summons:
November 2017: Thy Light – Suici.De.pression
If the title doesn't clue you in to what style of black metal Thy Light offers, maybe the music will.  The atmosphere here is frosty and melancholic, like depressive black metal bands used to employ in days of yore.  This is tributary black metal, no longer original, but well-done nonetheless.  Plus, they offer an LP's length of quality depressive black metal for the minority of us looking for the right melody to signal the perfect time to kick the chair right out from under our feet.  For supreme depressive black metal catharsis, try track four, I am the Bitter Taste of Gall.  Better yet, let the music wrap itself around you, building from track one to the last melodies of track five, closer …And I Finally Reach My End.  Mournful and grim, Thy Light rightfully impressed label heads at Eisenwald and Fallen Empire Records, who are joining forces to bring this release to the majority of us who need tons of anti-depressants just to pass the time.  Depressive black metal fans should be warned. This is addictive and epic in length and scope. You must see this album to its end, or its back to Niklas Kvarforth with you. Stream and slit those wrists deep enough:
September 2017: GGUW – Behauptungsanimalitat
GGUW is unlike any band out there, even Arnaut Pavle, which sound similarly raw and weightless but use more d-beat to pace their raw frantic attack.  GGUW plays bestial black metal without the droning bass or the reverb.  The whatchamacallit title gives it an air of obscurity, certainly something purists will enjoy.  What's more, this is only available through download or cassette.  Raw black metal sounds good on cassette format.  If not, the free download should tempt freeloading fans of animalistic metal.  The vocals are literally animalistic.  They consist of barks and yelp sounds, but quite unlike that of an emu.  Instead, the vocals sound like primitive primate sounds – humans regressed to their basic instincts.  That's not to insinuate that the savage sounds are produced by blondes with ice picks. They're similar to grunts made by violent primate males.  Besides that, the guitars, drums, and vocals are all rendered in infamous necro production. Need I say more?  Pay homage to your inner animal. Stream this album with the unpronounceable album title:
Adzalaan (first performance)
The Rita 
Skaphe
Anteinferno
Cruor Incendia
Dagger Lust
Filth Column
Pissblood
Primordial Wound
Purity of Essence
Rohit
Striations
Terror Cell Unit
Triumvir Foul
Uškumgallu
Utzalu
Cruor Incendia
Uškumgall
Interracial Sex
Khøleräa
Redneck
Striations
Enjoy this post? Donate to CVLT Nation to help keep us going!