Transcend Fantasy with the Cosmic Visions of MANZEL BOWMAN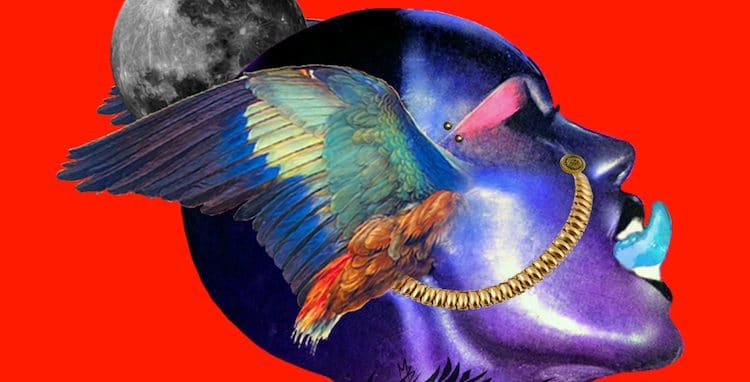 I love fantasy art. I've covered so many fantasy and sci-fi artists in the pages of CVLT Nation, and it's gotten to a point where I'm just not as inspired by the bodacious blondes and redheads, no matter how many weapons they're wielding or how skimpy their ragged loincloths. But that was before I found the stunning work of Manzel Bowman. This NYC-based artist works with digital media to create gorgeous and compelling Afro-futurist art that binds the eye and mind to his visions of black beauty and excellence across space and time. In an interview with The Hood Witch last year, Bowman stated, "I prefer to create the myths rather than believe in them. I'm not sure if I see remnants of extraterrestrials in humanity or a lack in humanity due to its lost and suppressed technologies due to fear, religion and time." Each of his pieces is an epic; a story of our past and future all at once, and it feels like a lesson being taught directly to my unconscious mind. I feel a sense of ecstasy looking at Bowman's artwork, my mind is on fire with joy. Bowman has also created tarot decks, and has three different decks available to purchase right here. This makes sense, because his art feels like a form of divination – it plucks at the strings of intuition in my heart and invites the gaze of my third eye.
Check out some of my favorites from Bowman right here:
All images © Manzel Bowman
Enjoy this post? Donate to CVLT Nation to help keep us going!