Kirsten Thoen IG Daggers for Eyes Website
How old were you when you first picked up a camera?
I was a teenager, did some snapping in high school of crushes. Also, my first couple of relationships were with camera bearers so I would borrow their Canon AE1's to shoot self portraits or we would take turns shooting one another. Until I moved to NYC and bought my own used AE1.
What drew you into the world of live music photography?
About 4yrs ago a traumatic hand injury resulting in surgery and extensive physical therapy leveled my ass hard. It was an existential reckoning of sorts, and my art practice at the time felt like it had gone full circle. As soon as it wasn't too painful to hold the weight of a camera in my hands again, I dove face-first into shooting any gig I could get into. The urge was screaming loud af within me, not to be ignored a second longer styles. And I happily fessed up to how central music has always been and will continue to be in my life.
Is there one show you shot that's defined your style to date?
Shows don't define my style. My inner world does a dance with the juicy variables of live shooting that is wholly an entity of its own.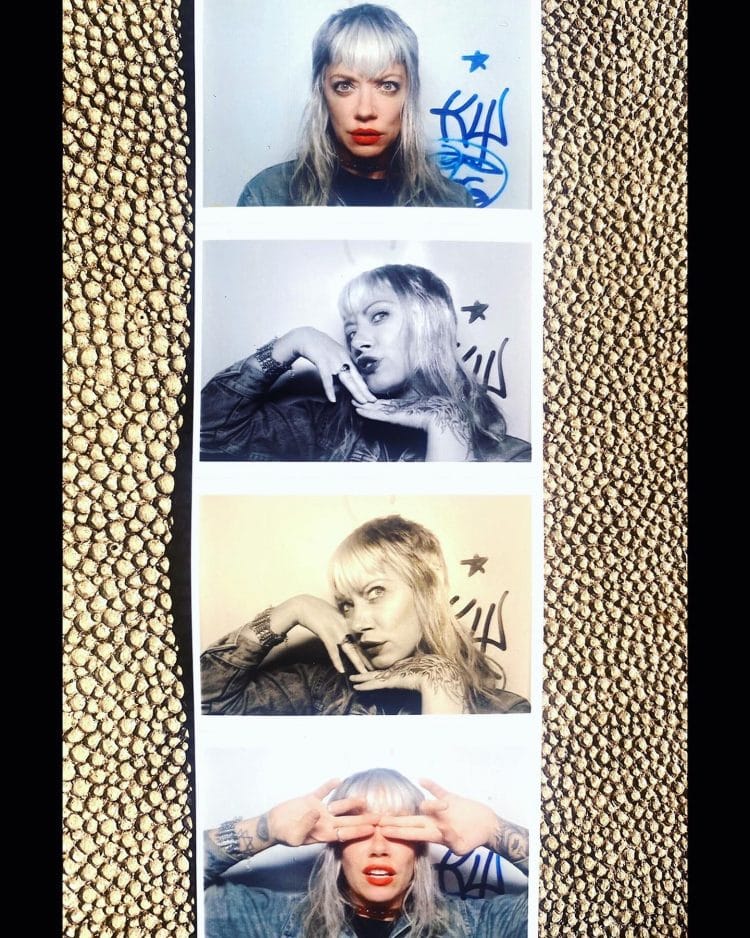 Do you have a favorite bands to shoot, and why?
There are too many to list and to limit myself to. But I am especially drawn to artists that are willing to fully embody their art and push me over the edge with them.
How do you capture the emotion and energy of the band and the audience?
I do my best to blur divisions and bring my experience, the experience of the band on stage, and the experience of fans as intimately together as possible. Energy is coming from every direction when a show is good and fans aren't too cool to show it. That's the best, literally an intoxicating experience in and of itself for me.
How important is the venue for your photos? What's your favorite venue to shoot bands at?
Venues are becoming increasingly important to me, mainly because I dislike so many and find them soulless piles of capital. DIY is best. Anything outside of traditional spaces is more compelling to me right now. Actually, I just got a grant from NYFA to produce my dream vision of a pop DIY music venue next month. I had been stewing over this wish a lot during the lockdown and am thrilled to have found support to dip my feet in real good. Eyes on October 15th-17th for Daggers Presents weekend of mayhem and more.
Before Isolation, do you think that you took going to shows for granted?
I definitely have not taken shows for granted since my hand injury. But I find it appalling how quickly a lot of peeps seem to do in terms of their willingness to throw down with a band. But I also get that it's there are so many factors fucking with the psychic space of letting go and I give a lot of extra slack to the layers and layers of anxiety we are all processing these days.
When shows do come back, do you feel that concert photography will change?
It seems like it may be changing to become more of a renewal of DIY culture, which I am totally on board with.
Where are you pointing your camera these days?
Music, portraits, and self are certainly on board… but even more fresh right now is I'm starting to dip into motion.
Did you find another creative outlet during isolation?
I continued doing self-portraits and I taught myself how to crochet, had fun getting knotty lol.
Could you share three photos that mean the world to you and the story behind them?
PUBLIC ACID
Caught Public Acid's first show back in Richmond, VA, DIY bridge show madness at Hell's Door popped the fuck off. And is definitely a bookmark for me in terms of committing to travel larger distances to shows and dig into other scenes outside of NYC. This show was so insanely good, I was actually joking about how it was going to be hard to come back to NYC shows.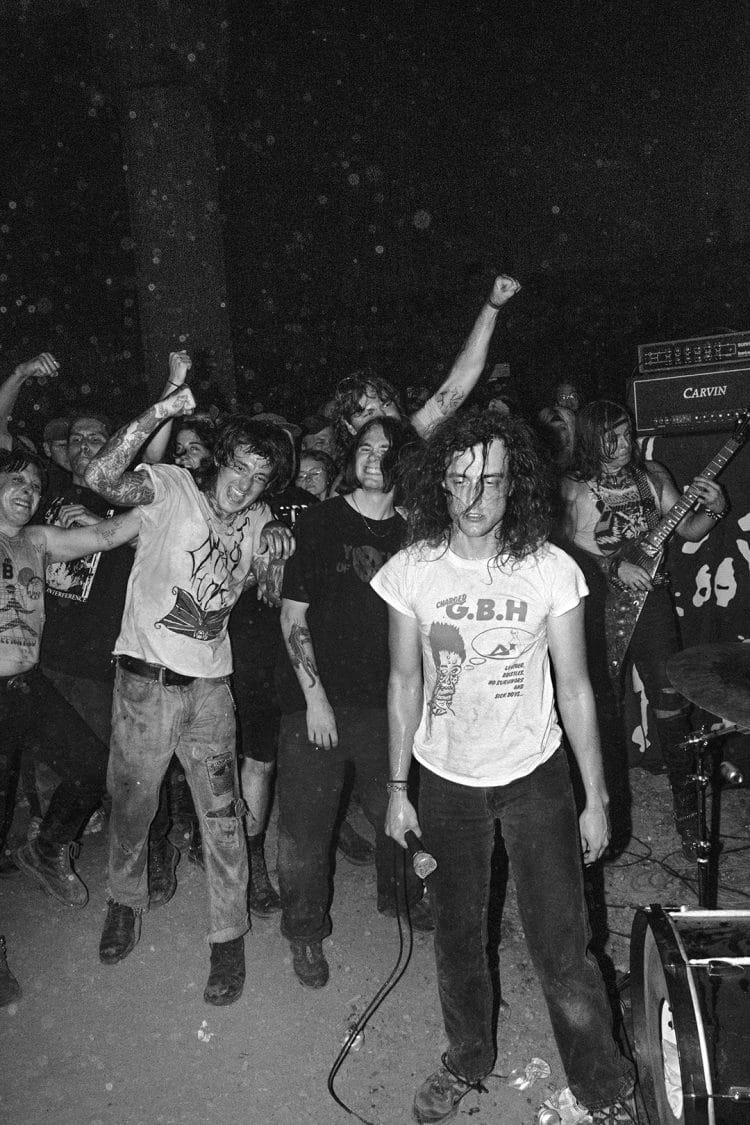 WARTHOG
That was until Warthog's comeback at an undisclosed NYC location, that ripped the lid right the fuck off. Both shows will go down in the books!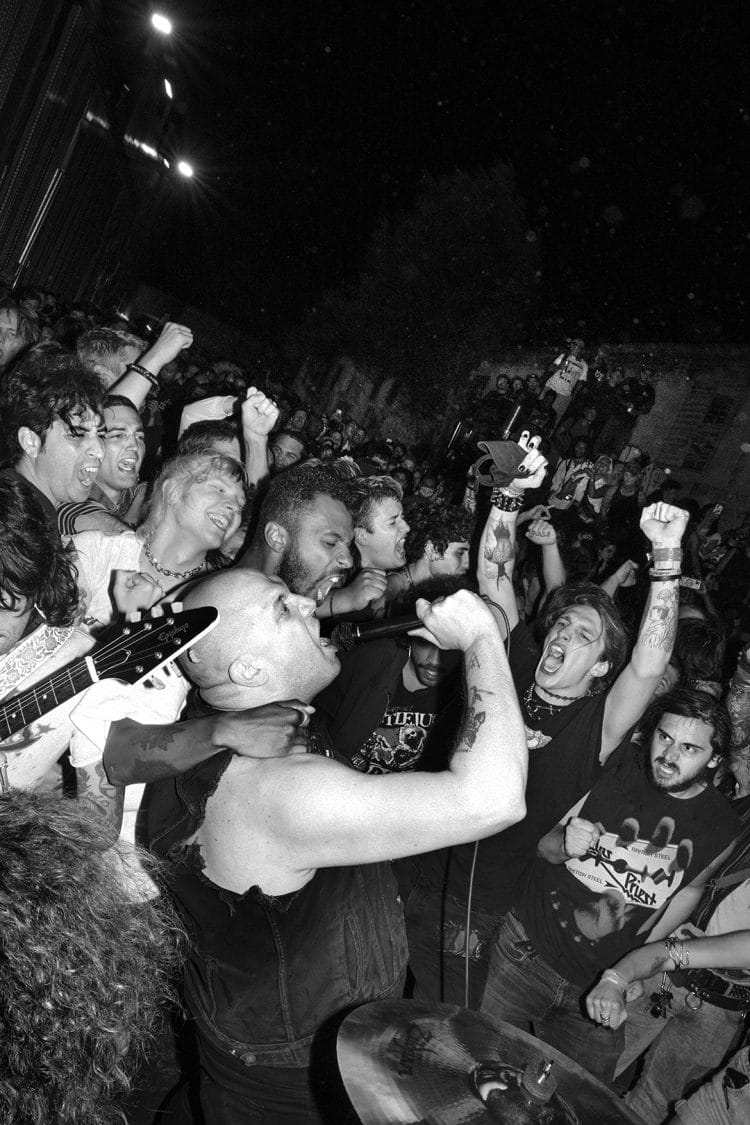 DEE
I'm also psyched to be shooting more conceptual portraits from visions I'm having that I think are good food for thought, leading into the short films I'm starting to shoot. So I have included a portrait of my friend Dee from a couple of months ago as a palette wetter, teehee…