Inhale, exhale, allow your mind to open to the sounds of the new split from TRUE BODY and DIGITAL HELL. Both are coming from a different place, but come from the same source of out-of-this-world creativity! TRUE BODY is a Post Punk band that deserves so much attention because their songs are so fucking GOOD! Then there's DIGITAL HELL, and their brand of deconstructed Hip Hop angst will rework your brainwaves. This awesome split is coming out on Funeral Party Records in the near future — stay tuned!
True Body "No Day"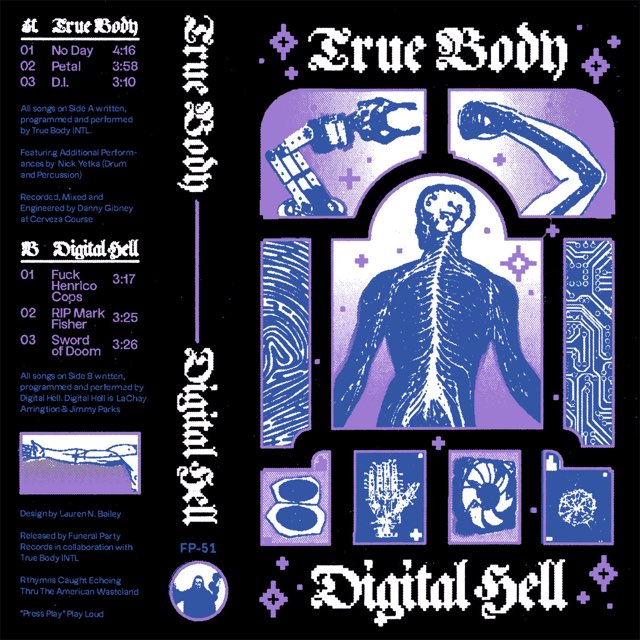 Digital Hell "RIP Mark Fisher"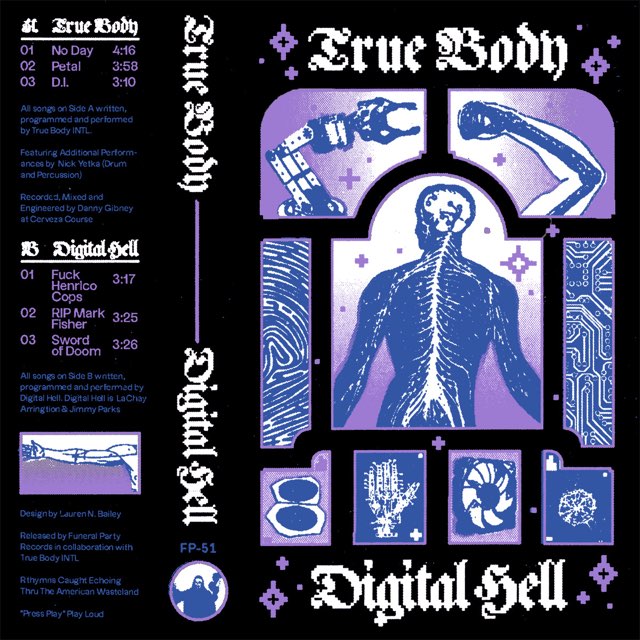 Pre Order HERE Release date June 4th!