If any Old Head is cynical about the state of hardcore today, they should listen to Heavy Discipline. If there's a young kid who buys a Misfits shirt at Target because they like the picture or one who's trying to figure out what hardcore is all about, they should listen to Heavy Discipline. If you know all there is to know about punk and your idea of a lovely Friday night is regaling your uncomfortable blind date with the intricacies of every sub-genre of crust, you should listen to Heavy Discipline. Although it's usually an exercise in self-satisfaction to talk about what "real hardcore" is, Heavy Discipline's debut 12″ is the purest hardcore release in a long time, and everyone owes it several listens.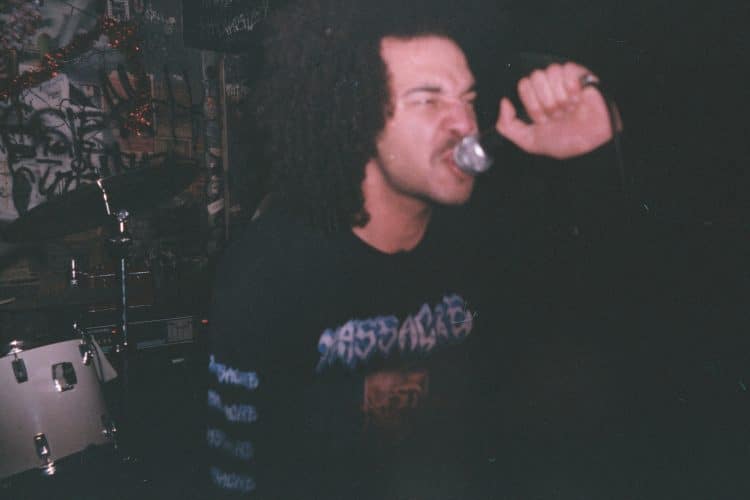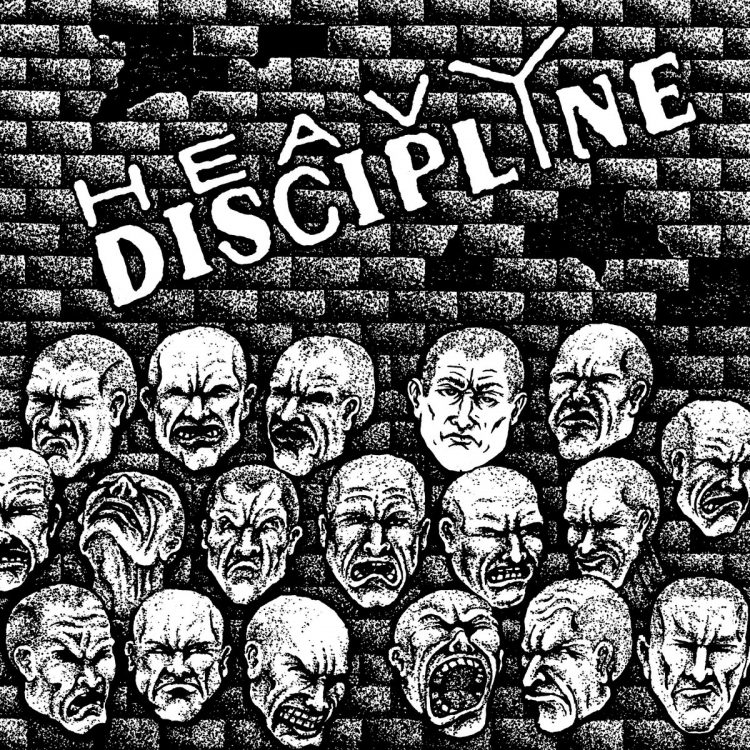 When Pittsburgh's Heavy Discipline released their Demo in 2019, the 5-song revelation made its way through the hardcore grapevine in no time. Although the band seemed at the time to be conjured from the Pennsylvania soil, appearing out of nowhere, the band's collective resume boasts some of the greatest names in hardcore from the last decade. Vocalist Trey White says, "We've all been friends for a long time. There's either punk or beatdown-ish in Pittsburgh so the few that live in between have come together. No shade on either side. I legit like both."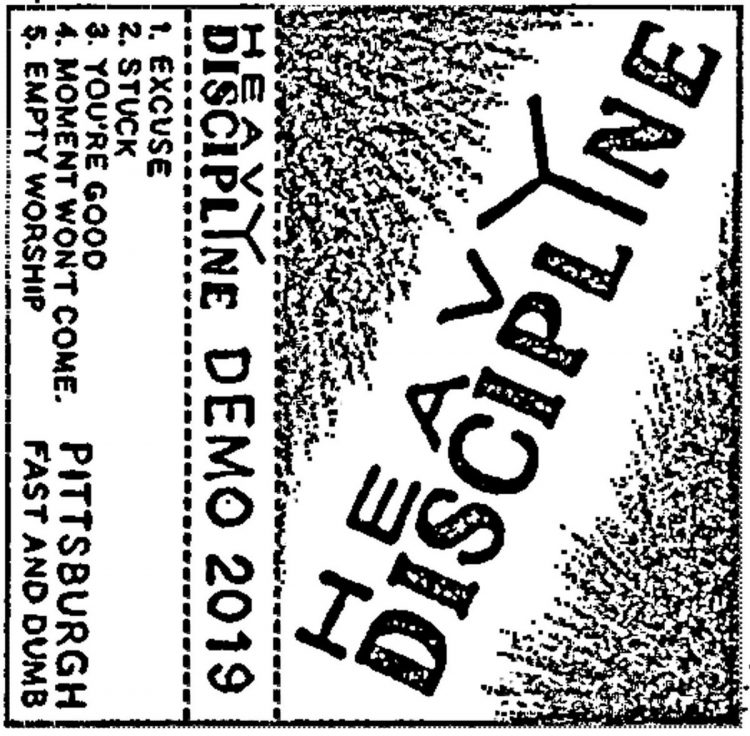 With members from–to name only a few of their other projects–Curmudgeon, Masakari, Hounds of Hate, Concealed Blade, Blood Pressure, Heartless, and Loose Nukes, it is no surprise that Heavy Discipline was able to create such an impressive Demo. Now, less than two years later, their debut 12″ may mark a Renaissance, a new Golden Age of Hardcore.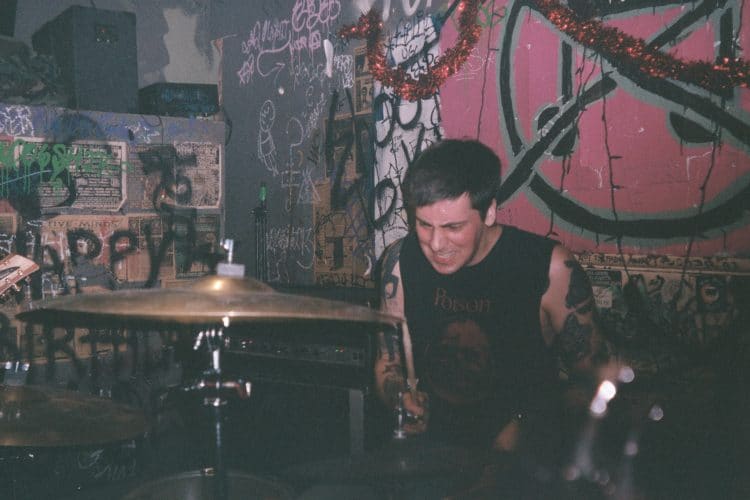 Released by Painkiller, Heavy Discipline shows how much an already amazing band can cohere and grow in a short amount of time. While Heavy Discipline's Demo was deservedly an end-of-year favorite for many, their eponymous debut shows maturation, confidence, and ingenuity. As with many of the members' other bands, the music is timeless, sounding as though it could have been released through Dischord or Xclaim! in the '80, Lockin' Out in the '00s, or Triple-B in the '10s. White says, "Musically I think it's clear that it's a whole lotta Boston. Lyrically I'm trying to dumb down modern ideas and frustrations to fit the music. I think the philosophy has been 'don't overthink it. It's punk.'"
In simplest terms, this debut is a bonafide, no-strings-attached beast. The songs on Heavy Discipline bridge the gap between Faith and Void while integrating the street punk realness of G.B.H. and The Varukers. They channel the early thrashing hardcore of DYS, SSD, Uniform Choice, and Negative FX, as well as the violence of more modern New England hardcore bands like The Rival Mob, Boston Strangler, and Straight Razor, and along with fellow Pittsburgh bands Rat-Nip, Necro Heads, and Unreal City, Heavy Discipline may make the Steel City a modern hardcore hub in no time at all.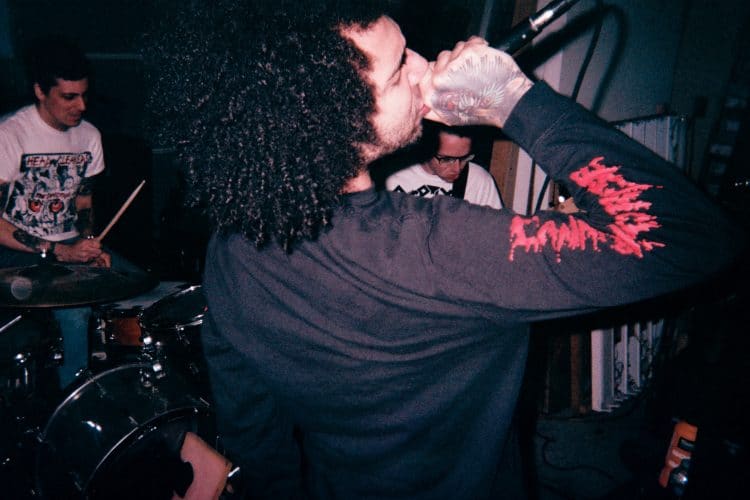 From the starting track, "What's the Point," the 12″ is a magmatic eruption, fiery and spewing. With each successive, brass-knuckled track, visions of chain whips stomp through the listener's head, and listening while driving is likely to get you involved in a few road rage incidents. "Cross to Bear" is a rabid throwback to the days when hardcore was a descriptor rather than a genre, long before it was an umbrella term. "Tell the World" and "Mind Cell" are gang-vocal anthems that, during a time when all the fans want is to be at a sweaty basement show, manages to capture that innocent pile-on-the-lead singer live energy.
"No Space" and "Shaky Ground" alternate between knuckle-dragging, grimacing toughness and blitzed-out head-walking fastcore. Album closer, "Bootstraps," is the perfect capping piece. With its mid-tempo, Negative Approach-style venom and Gag vocal reverb, the song gives some closure, as if they've said all that needs to be said. While these are highlights, the album truly falls into the "all killer no filler" category. The songs are fun and furious, getting stuck deep in your consciousness while you contemplate tearing the world from its hinges.
Employing the energy of an early punks vs. skins mosh-turned-riot, Heavy Discipline dispenses with any of the scene-based infighting, instead turning all the aggression to the current state of our world and the people who've made it this way. This is music to storm a government building to. Society System Decontrol released The Kids Will Have Their Say 38 years ago, but any cursory channel-flip through the news will show scenes much like the one depicted on that iconic cover. SSD's future is Heavy Discipline's present, and their debut belongs in the headphones of every disaffected youth now stomping up the steps of their local state building. When documentaries are inevitably made about this historic and tumultuous period, Heavy Discipline will prove an apt soundtrack. The kids are having their say. And it's about damned time.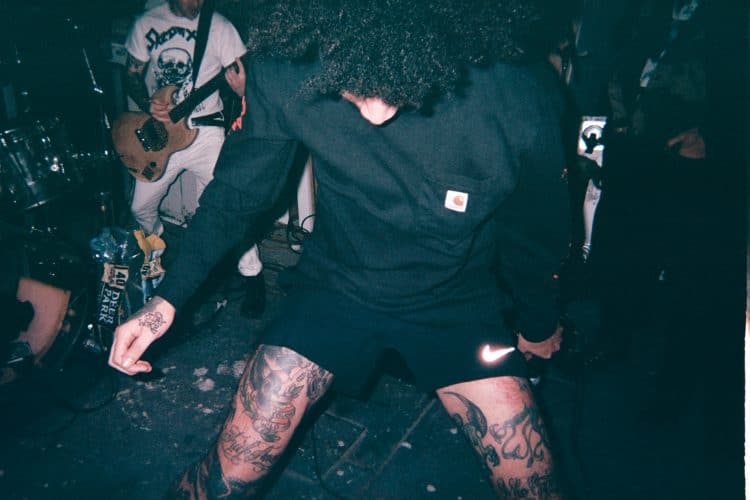 Heavy Discipline is available through Painkiller. Proceeds from early digital orders go to SisTers PGH.